With COD: Mobile Season 12, entitled "Going Dark" still raging on, there's a whole lot of great content for players to experience. Activision has released a community update, detailing all the additions players can jump into. This includes a brand-new version of Attack of the Undead, called Attack of the Knight. Hackney Yard also returns, and there's a powerful new weapon, the .50 GS pistol, to try out. Lastly, the developer has shared plans for possible bug fixes in COD: Mobile. Let's kick things off with Dark Nikto, the incredible legendary operator skin.
Legendary Operator: Dark Nikto
Dark Nikto is the first Legendary Operator in COD: Mobile, coming in hot with multiple new features. 
Players will be able to track kills with a holographic watch. Then, there's also an accompanying UAV scorestreak skin, a first-ever parachuting pose in Battle Royale, and even a unique in-game character preview.
(Picture: Activision)
The only way to get Dark Nikto in COD: Mobile is to get lucky, or spend a whole lot of CP in an attempt to get it. There is no guarantee you will get the first Legendary Operator skin in COD: Mobile. Learn about how you could get Dark Nikto for free in our dedicated guide.
Knights Divided rages on
Knights Divided is a featured event for COD Mobile Season 12, and players have been choosing their sides between Red and Blue. Players are in a race to conquer new territory, earning rewards in the process. 
While many players have already participated and fought for their side day after day, there are still plenty of opportunities to jump into this event. 
Check out some key details for the COD: Mobile Knights Divided event below:
Every 24 hours a new territory will be surface, with only 1 territory open at a time.
Each territory will have a task associated with it. Take on the task to earn points for your faction.
The faction with the most points when a territory closes will claim that territory.
Each player and faction will receive various rewards through leaderboards, milestones, and of course through which-ever faction wins it all.
The Knights Divided event for COD: Mobile lasts for 15 days, ending on 4th December 2020.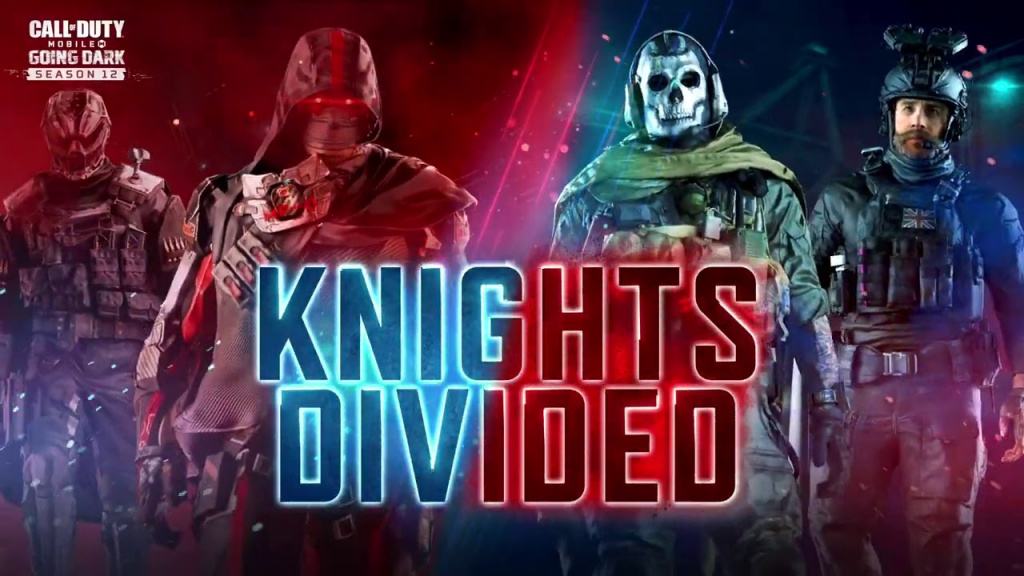 You can earn some great rewards in the Knights Divided event, including:
Razorback - Ruby or Sapphire,
Lotus - Schism 
Elite PMC - Ultramarine or Red Curtain.
In short, jump in there, choose your side, and earn those rewards.
Hackney Yard Returns to COD: Mobile
Hackney Yard has returned and now the map is back with both day and night versions which players can enjoy across a variety of modes.
By competing in the Hack The Yard event now in the playlist update for COD: Mobile, you can grab the Type 25 - Dark Light as well as several other rewards. All you need to do is play Hackney Yard. The Hack The Yard event will run until 3rd December 2020.
Attack of the Night coming to COD: Mobile
The Attack of the Night event is a brand-new version of the popular Attack of the Undead. Players will drop into the "dead of night" trying to survive against former teammates turned undead beasts. The event kicks off on 27th November 2020.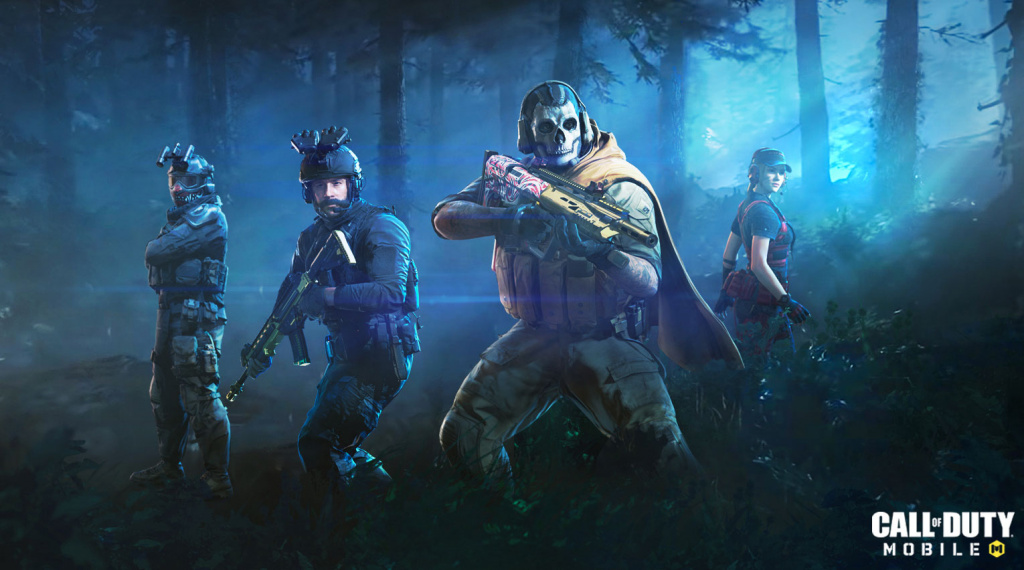 (Picture: Activision)
The Attack of the Night event in COD: Mobile is a new mode where you can grab the MSMC - Alarm just by playing some matches in the Attack of the Night playlist.
You will find Attack of the Night under the Undertakers Storm: Night event in COD: Mobile. The event runs until 6th December 2020.
Small Arms Seasonal Challenge: .50 GS Pistol
The latest seasonal challenge for COD: Mobile is called "Small Arms" and features a brand-new weapon, the .50 GS pistol.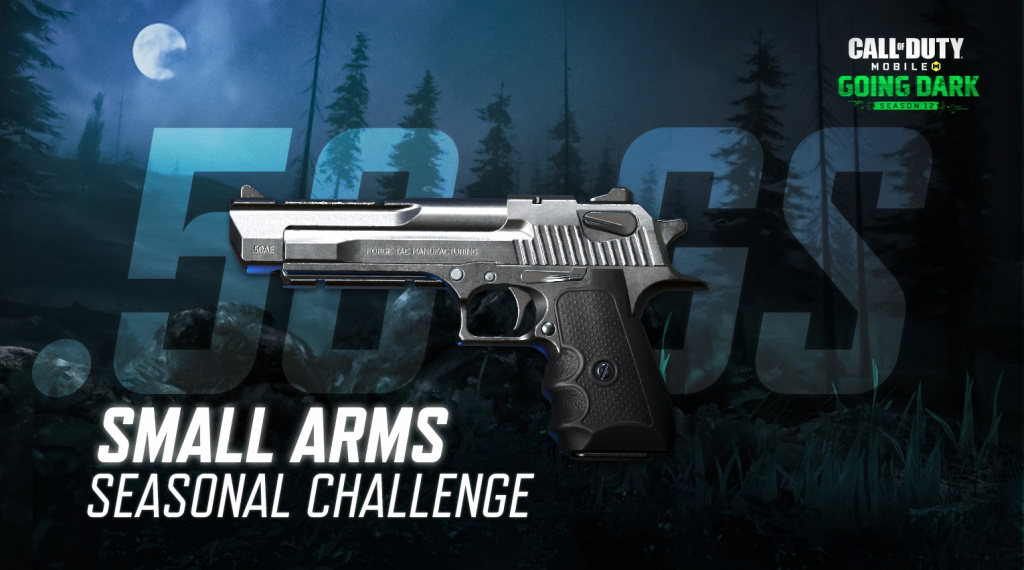 (Picture: Activision)
This is a secondary weapon with a high damage per shot output and a lower fire rate. Basically, it is the Desert Eagle for COD: Mobile, and it can dish out some serious damage, so get in there, kill some enemies and grab the new weapon right now. 
COD Mobile update: Bug reports & fixes
Activision has shared a list of bugs they have spotted or are investigating thanks to the community. Check out the full list below.
Mythic Cards
We are investigating some scattered reports about Mythic Cards disappearing. If you've run into any issues with this, please reach out so we can collect your information, investigate, and check to see if there is a real underlying issue. We'll provide an update on this one at a later time.
Tempest Not Hitting Multiple Targets
We've received reports of the Operator Skill - Tempest not performing its usual chain effect, with the electricity branching to multiple targets as long as they are grouped up. This one is currently under investigation with no clear fix in place, but we'll reach back out to those who have reported it if we need any additional information. For now, we'll just say thank you for reporting this and doing so with patience, goodwill, and clear evidence.
Mythic Fennec Effects Disappearing
We've found an issue with the Fennec - Ascended losing its unique visual effects after performing certain actions during a match. We have a fix for this one already and will be deploying it an upcoming update, most likely the next major one coming in December.
Custom Reticles Not Changing in Default Scopes
As the name of this one aptly suggests, we've seen some reports of custom reticles (the kind you unlock) not being applied specifically on default scopes. This is a simple one, but just requires a bit of testing and experimenting with. However, like the others we'll reach back to some of the original reporters in case additional information is required.
That's it for the latest COD: Mobile community update, filled with new, exciting events for players to enjoy.