Call of Duty: Mobile Season 3 brought a tonne of new features, ranging from new maps and game modes to the new MAC-10 functional weapon and shiny new battle pass.
In addition, and following much speculation, the developers also dropped the new Snoop Dogg Operator in the game, along with the legendary RUS-79U "Equalizer" Weapon Blueprint and Epic Type 25 "Iced Out" skin, available in the Doggfather Draw.
Naturally, COD Mobile players will be running to "drop it likes it hot" with their new weapon blueprint. So, with that said, here's the best RUS-79U gunsmith loadout at the start of Season 3.
Best RUS-79U class setup for COD Mobile Season 3
The following attachment build for the RUS-79U is credited to YouTubers Jokesta and Bobby Plays, who used a similar configuration. This loadout is balanced and should be equally beneficial to various play styles.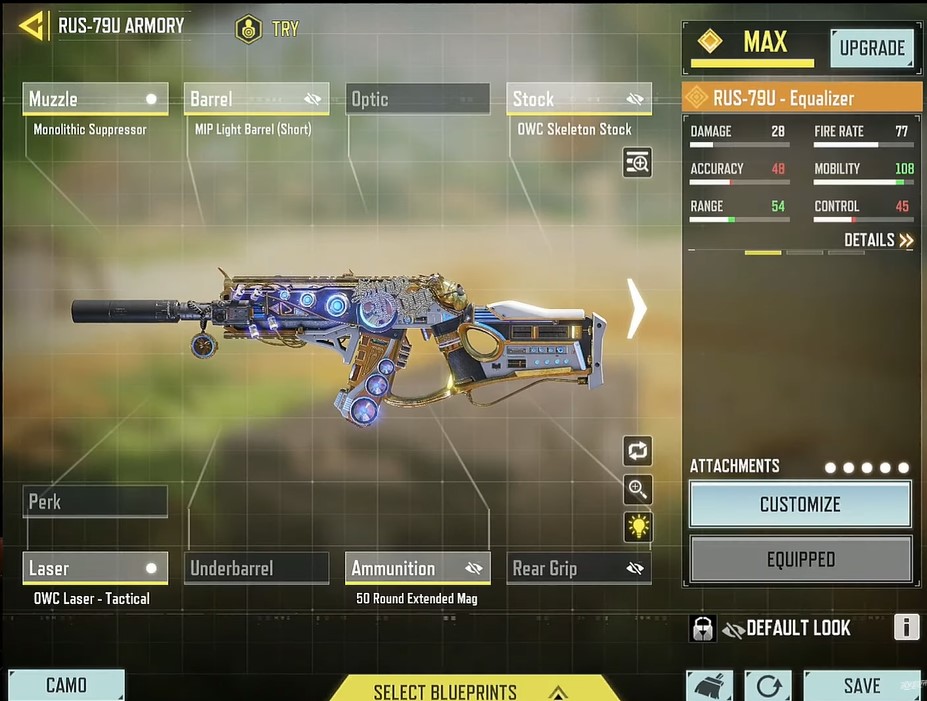 Muzzle: Monolithic Suppressor
Barrel: MIP Light Barrel (Short)
Laser: OWC Laser - Tactical
Stock: OWC Skeleton Stock or No Stock
Ammunition: 50 Rnd Extended Mag or  38 Rnd Fast Reload
The Monolithic Suppressor attachment will provide sound suppression and a 25% boost to damage range, perfect for stealth players who prefer taking down enemies without making too much noise.
You can improve the gun's performance and mobility while ADSing by equipping the MIP Light Barrel (Short), which offers improvements to ADS time, movement speed and ADS movement speed.
In addition, you can further improve ADS speed and movement speed with the OWC Skeleton Stock. The OWC Tactical Laser will further buff ADS time and improve the ADS bullet spread. At the same time, the 50 Rnd Extended Mag will boost ammunition capacity, ensuring you have enough bullets to secure multiple kills.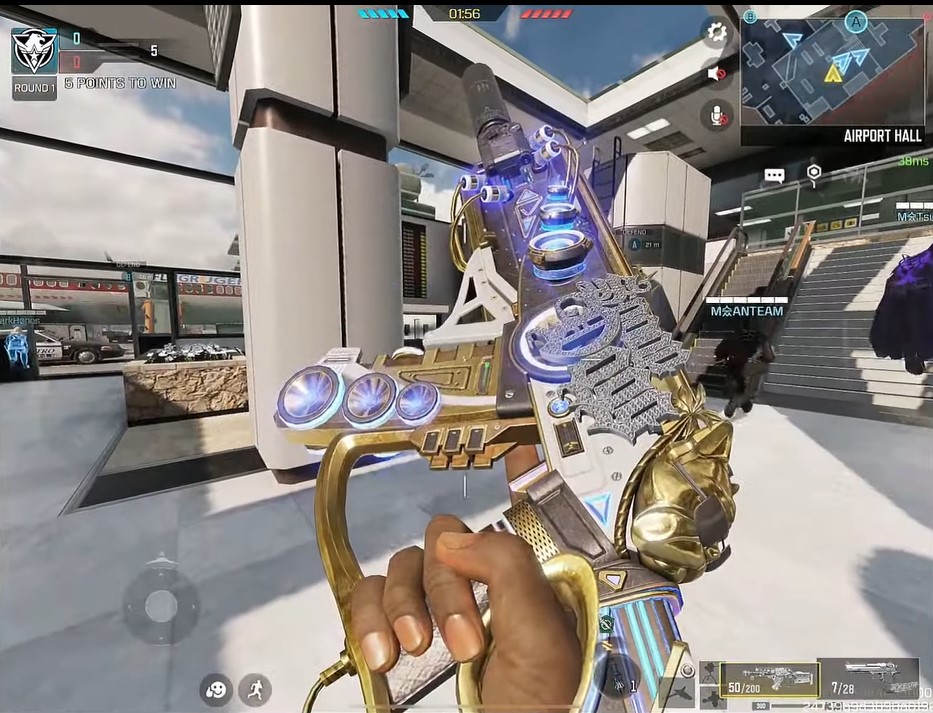 Alternatively, you could swap out the OWC Skeleton Stock for a No Stock attachment, which will improve ADS time in addition to movement speed and ADS movement speed. Similarly, picking up the 38 Rnd Fast Reload will provide additional magazine capacity but also increase the gun's reloading speed.
And that's it for our RUS79U gunsmith class setup in COD Mobile Season 3! You can check out this loadout in action by watching the video embedded below.
Also, don't forget to check out our dedicated COD Mobile section, featuring all the news, guides, weapon tier lists, loadouts and more.
Featured image courtesy of Activision.