The release of Season 3 of Call of Duty: Mobile also saw the announcement of the game's second, 'choose your side and control territory event' named Warrior's Path.
Like the Fight for Humanity event that came before, the event sees players picking a side, this time between the UAC or Five Knights. The teams will then fight over 15 territories with unique challenges putting players to task.
Each faction has unique rewards so it helps to know what you're signing up to, so if you want to join COD: Mobile's latest power struggle - here is everything you need to know.
Warrior's Path event - start and end time
The Warrior's Parth event is, as of 30th April, now live. It will run until 12th May.
How does it work?
Players will choose between fighting for the UAC or Five Knights, once you've picked your faction you will go up against the other side in battles over territory. There are 15 in all, and each one is fought over for a 24-hour period.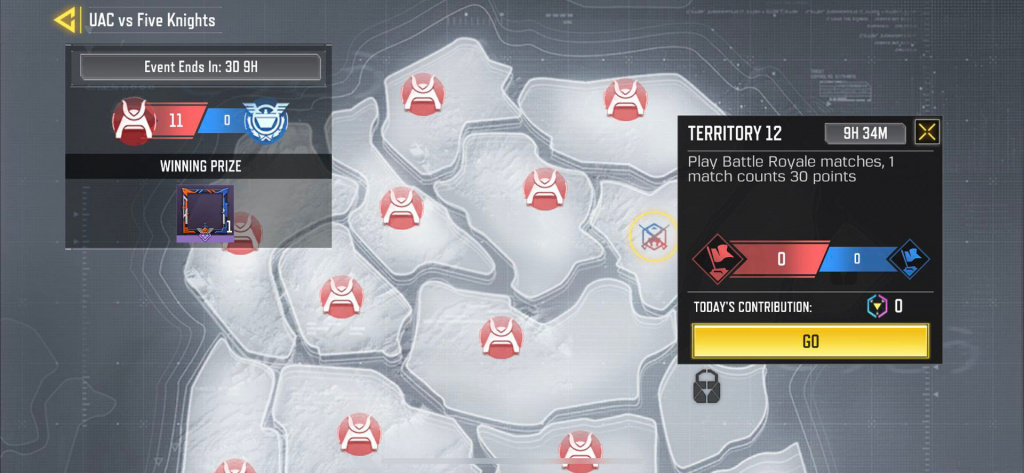 (Picture: Activision Blizzard)
Teams earn points by completing the territory's challenge. The team with the most points at the end of the day wins the territory.
Players on the successful side will earn rewards, with individuals who excel within the team rewarded even more.
Players can also boost the number of points earned by using the Porcelain Yakuza weapon set from the recent Blade and Blossom Draw. Equipping a weapon from this set will increase the points earned from a completed challenge by 50%.
Rewards
Each faction has its own unique rewards so it is worth knowing what you are signing up for.
The UAC rewards include weapons and an operator skin from the Coalition series, as well as the Epic Man-O-War - UAC Blueprint and UAC Charm.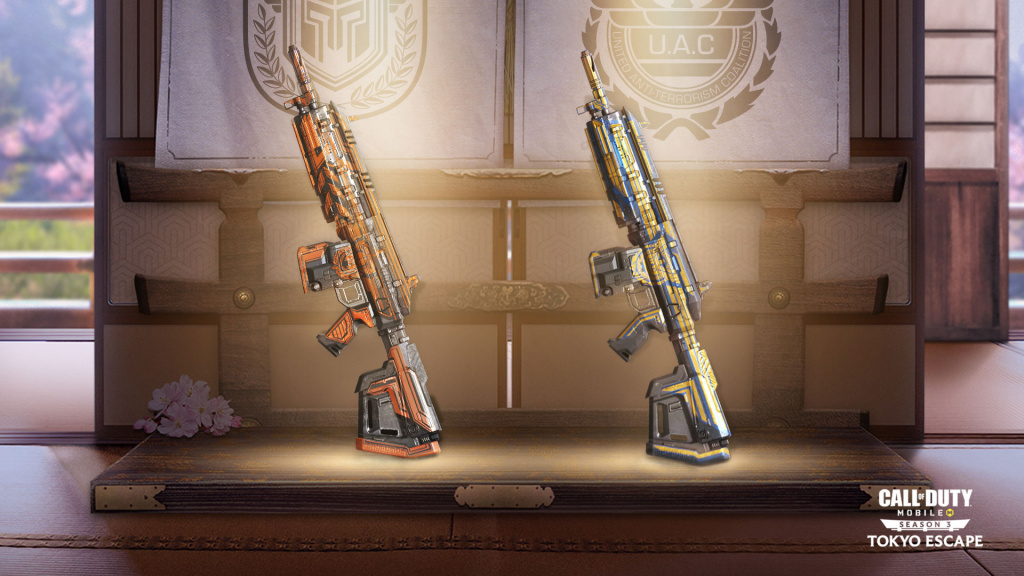 (Picture: Activision Blizzard)
The Five Knights on the other hand earn weapons and an operator skin from the Knighted series, as well as the Man-O-War - Five Knights Blueprint and Five Knights Charm.
Those that excel during the event, regardless of faction, will earn special prizes totally eight Epic rewards, a Legendary Calling Card, and 10+ Rare weapon camos and characters, including:
Legendary Calling Card - Forces of Good
Evil and the Chicon - Demon Fury Blueprint
Weapons from the Side Scale Series and Forces frame
Remember, this is a limited-time event so if any of these prizes excite you make sure you have your side picked and are competing for prizes. Once they're gone, they're gone.