There's a whole lot to love about COD Mobile Season 6 "The Heat", from all the new content including new maps, new weapons, Undead Siege, not to mention the shiny new Battle Pass. There's also a new function weapon, the MX9 SMG, which players can use to shred their opponents in seconds. Here's how you can unlock the MX9 in COD Mobile Season 6, and a first look at the stats for this brand-new, rapid-fire gun.
MX9 SMG in COD Mobile: How to unlock
To unlock the MX9 in COD Mobile Season 6, all you need to do is level your Battle Pass up to tier 21. It is important to note this is in the free tiers of the Battle Pass, so you don't have to purchase a Premium Bundle.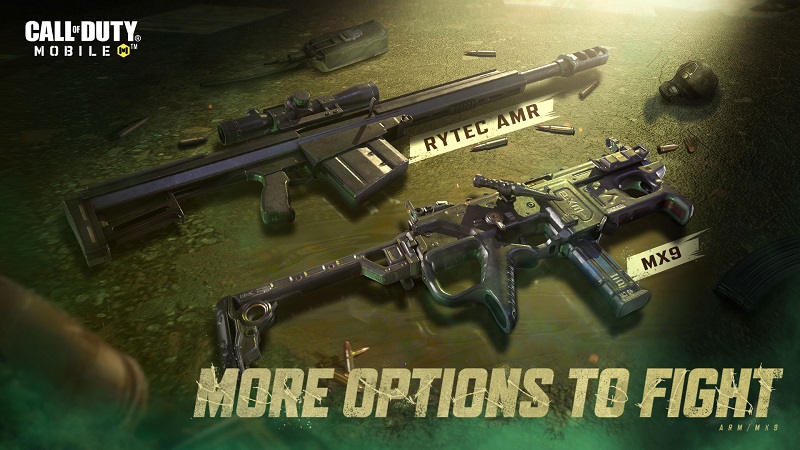 You can start the levelling process from 29th July 2021 at 17:00 PT, and simply playing the game will allow you to unlock the MX9 in due time.
You can also purchase the Premium Battle Pass 12-Tier Bundle, which will set you back 520 CP, putting you only nine (9) levels away from unlocking the MX9 SMG.
MX9 stats in COD Mobile Season 6
Judging by the stats for the MX9 in COD Mobile Season 6, it could very well become one of the most popular SMGs for the season. 
If you want some motivation to level up your Battle Pass as quickly as possible to unlock the MX9, then check out the brand-new SMGs stats below.
Damage: 30
Fire Rate: 65
Accuracy: 62
Mobility: 102
Range: 52
Control: 64
This is the baseline stats without any attachments, so if you go with a great gunsmith loadout, this weapon will surely shine. 
Thankfully, as you can see, it is quite easy to unlock the MX9 SMG in COD Mobile Season 6, and the weapon's baseline stats do look powerful, to say the least.
Don't forget to check out our dedicated COD Mobile section, featuring all the news, guides, weapon tier lists, loadouts and more.