UK's first CS:GO LAN since the pandemic began ended in disaster, with the two teams deciding to split the prize pool money owing to a multitude of technical and logistical difficulties that plagued the event.
The event took place over the weekend at Rapture Gaming Festival in Chatham, England and was billed as a show match between two teams competing in the Lions League.
GinxTV has spoken to a number of people involved in the event and all tell the same story; unacceptable equipment that included PCs from the "early 2000s" with no graphic cards and which failed to meet even the minimum expectations of a competitive match; poor stage design that saw players sit in front of speakers which made hearing the game and teammates impossible, and ultimately a lack of accountability from those that claim to know better.
Lions League bills itself as the "home of military gaming" and primarily runs tournaments for the British armed forces' various esports clubs.
The event on Saturday was originally meant to be the final of the Lions League Invitational; a C-tier CSGO tournament with a £1500 prize pool. The invitational was a departure from previous Lions League events as -- alongside the forces teams -- established squads such as Endpoint Academy and UMX Gaming were competing - it was an event that started as being played exclusively online but was decided midway through that it would have a live final.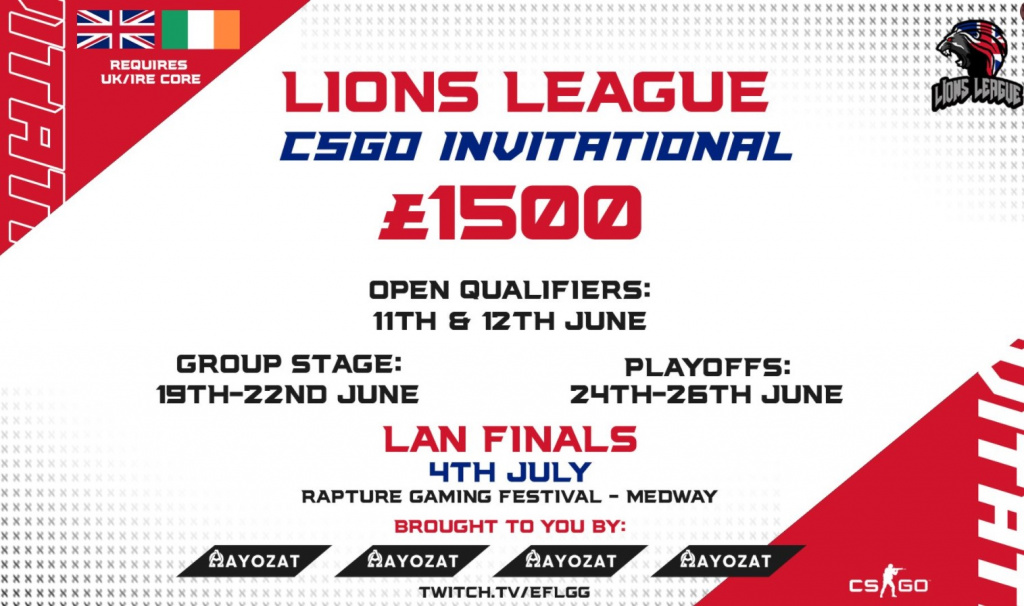 Lions League brought together British armed forces teams and some of the best amateur/semi-pros of the UK CS:GO scene. (Picture: Ayozat)
That live final didn't happen, however; associated travel costs and a small travel allowance, Covid restrictions, and a lack of confidence in the organizers put off both finalists; UMX Gaming and Obtained Esports. Endpoint Academy was also originally invited but pulled out for similar reasons.
The day itself was, by all accounts, a shamble as there was a long delay in it starting with organizers scrambling to get replacement PCs and equipment. A member of the armed forces, who were due to play various tournaments on Sunday, saved the day; offering up his own computer for the match.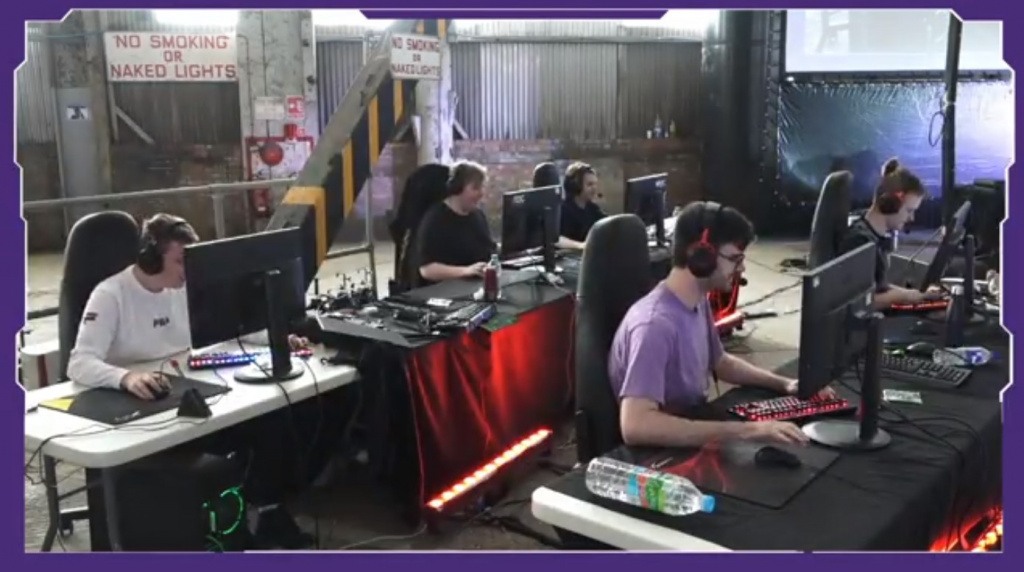 Players found equipment to be unacceptable for any event never mind one with money on the line. (Picture: Ayozat)
However, if the day was saved, the match's competitive integrity wasn't, as the teams refused to play a Bo3 and agreed amongst themselves to split the prize pool of £500 evenly before they even got into the lobby.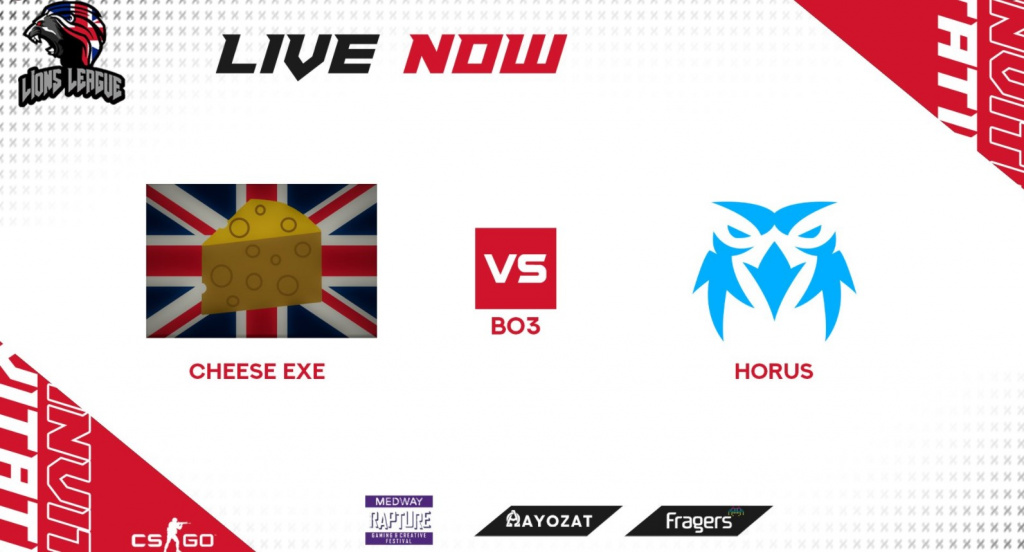 Cheese EXE and Horus Esports were billed to play a Bo3 before facts on the ground make it impossible. (Picture: Ayozat)
The decision to not play a Bo3 became a point of contention between the teams and the organizers. Who "organized" the event also generated debate; Lions League is part of a group of esport-focused properties and companies that include Ayozat, the EFLgg, and Scrim. Collectively, they have been running a number of esports events in the UK since 2018.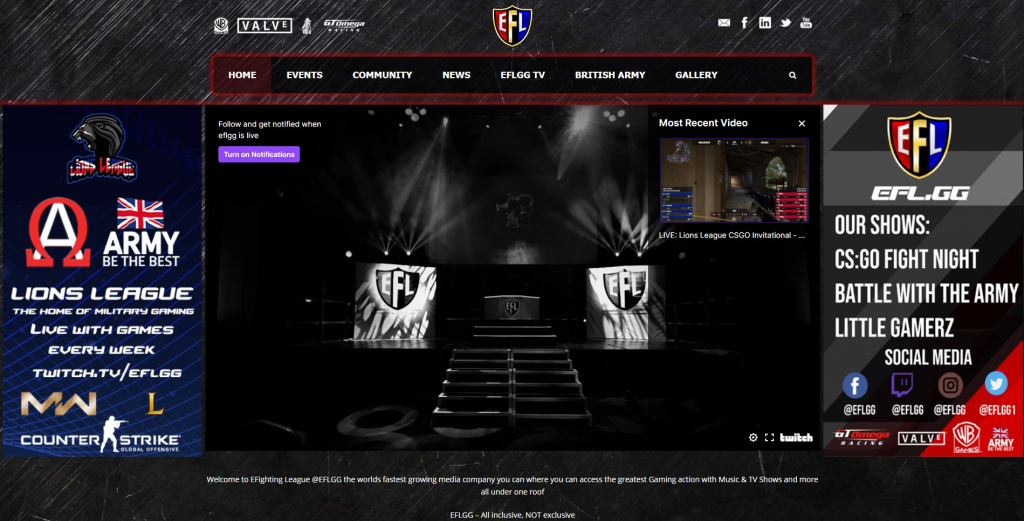 EFLgg has run CS:GO tournaments before under the CS:GO Fight Night banner. (Picture: EFLgg)
All are owned or controlled by Umesh Perera, and multiple players at the event claim Perea was the most visible presence at the event but claimed the issues with the PCs wasn't his fault but that of Fragers, the company behind the Rapture Gaming Festival.
Fragers' management was reportedly furious on the day, claiming to have had no idea the nature of the event, and while they did provide the PCs they never learned they were for a competitive CS:GO match.
Players also claimed that Perera suggested that those competing should be grateful for the "exposure" offered, as the event would be -- in his own words --- "shown on Sky TV". There were also claims that Perera threw his weight around, claiming he had the power to make teams "lose" their sponsors and "stop them ever appearing on TV."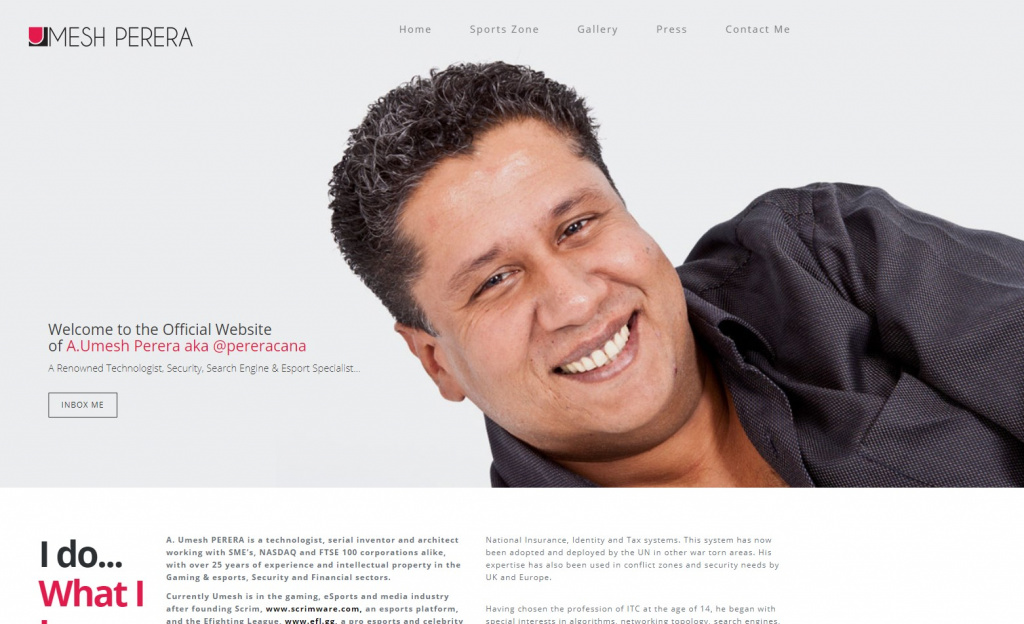 Umesh Perera's website claims, amongst many things, that he has "donated to the gaming esports industry since 1999". (Picture: Umesh Perera) 
On the day, he also claimed to "own" a number of TV channels, and while there appears to be a deal to show Lions League and other esports events produced by Ayozat on channels connected to a company called informationtv, the exact nature of the relationship between Ayozat and informationtv is unclear.
Informationtv runs various channels on digital satellite (Sky, Freesat), and digital terrestrial (Freeview) including showcasetv, Sporty Stuff TV, and RT (formerly Russia Today), a Russian state-controlled news channel. Suggestions that broadcasting any event to these channels is akin to being on "Sky TV" is, at best an error, and at worst deliberately misleading.
Ultimately, a Bo1 was played, though the pros couldn't hear their teammates over the speakers positioned to their back as the huge screen behind the stage broadcasted the game -- on a 1-minute delay -- but present enough to offer up both teams' economies.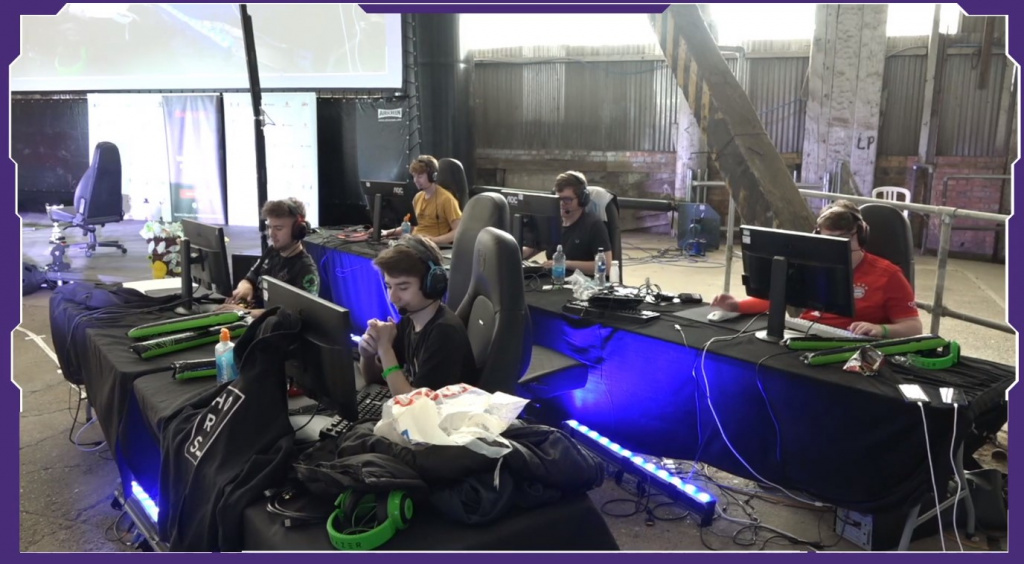 A screen beside the players showed the action with just a minute of delay. (Picture: Ayozat)
"We were winning rounds on T side holding 'W' because they couldn't hear where we were going. We ended up typing our calls in chat because we couldn't hear anything," said one player who didn't wish to be named.
One player happy to be credited was James "bevve" Slinn, who was standing in for Horus Esports on the day, and described the event as the "worst in UK Counter-Strike in a long time".
"PCs were from the early 2000s," said bevve. One didn't have a dedicated graphics card, "monitors were broken, even schools have better equipment than this."
Bevve explained that the event took an emotional toll on some of those involved:
"It was particularly difficult. We had players on our team who were pretty willing after this event to just quit CS. It was the last straw for them."
"When you are trying to sell your dream to your parents, your siblings, or whoever is being a headache, and you go to an event and you say 'this is going to be on Sky, it's going to be a good event' and it turns out into this."
"I can't be really f**king rough for some people to try and get over."
At the time of publishing, neither team has received the prize money due to them, except in a remarkable move one of the talent present on the day reportedly went into his own pocket to cover an amount of the money owed.
No one from Lions League, Ayozat or Rapture Gaming Festival made themselves available for comment.