Cloud9 have announced the signing of Patrick "es3tag" Hansen. The Dane will be a fifth member of the so-called "Colossus", which is being administrated by Henry "HenryG" Greer and Aleksandar "kassad" Trifunović, with the latter being the coach of the team.
Astralis and Cloud9 have agreed to a transfer of Patrick @es3tag Hansen from Astralis to @Cloud9.

READ MORE: https://t.co/C9xp68MlD2

The transfer will be effective after DH Open Fall. Let's finish this adventure in proper fashion. 🔥#ToTheStarspic.twitter.com/W7xdsqBpTJ

— Astralis Counter-Strike (@AstralisCS) October 15, 2020
Cloud9 is not only building a new CS:GO roster but making their dealings more public than any organisation has previously commited to doing. The most interesting ones are of course contract length and the value of it. In the case of es3tag, his deal will last three years, starting on 25th of October. It will be worth the most when compared to the other four members, as it valued at $2,100,000.
The Colossus plucks the brightest star from the Danish night sky to complete a line-up with true astronomical power 🌠

🔹 Player: Patrick 'es3tag' Hansen 🇩🇰

🔹 Role: Entry / Aggressive Rifle

🔹 Contract length: 3 year deal (from 10/25/2020)

🔹 Value: $2,100,000#C9WINpic.twitter.com/vwiNb74GFO

— C9 HenryG (@HenryGcsgo) October 15, 2020
"Over the past 6 months, I have grown as a person and a player, and I owe a lot to the organization," said es3tag in relation to Astralis. "That being said, what Cloud9 is offering me is something I needed to consider seriously. I love the ideas behind the project, and I believe it will be a team to consider in the top of CS for the years to come."
Es3tag will join Cloud9 at the end of October due to scheduling with the DreamHack Open Fall starting today. Astralis will be using Hansen as an active player, even though the Danish organization currently has two members on the bench - Andreas "Xyp9x" Højsleth and Lucas "Bubzkji" Andersen. 
Xyp8x is slowly coming back to active play. It is still unknown why Astralis is resilient to using Bubzkji.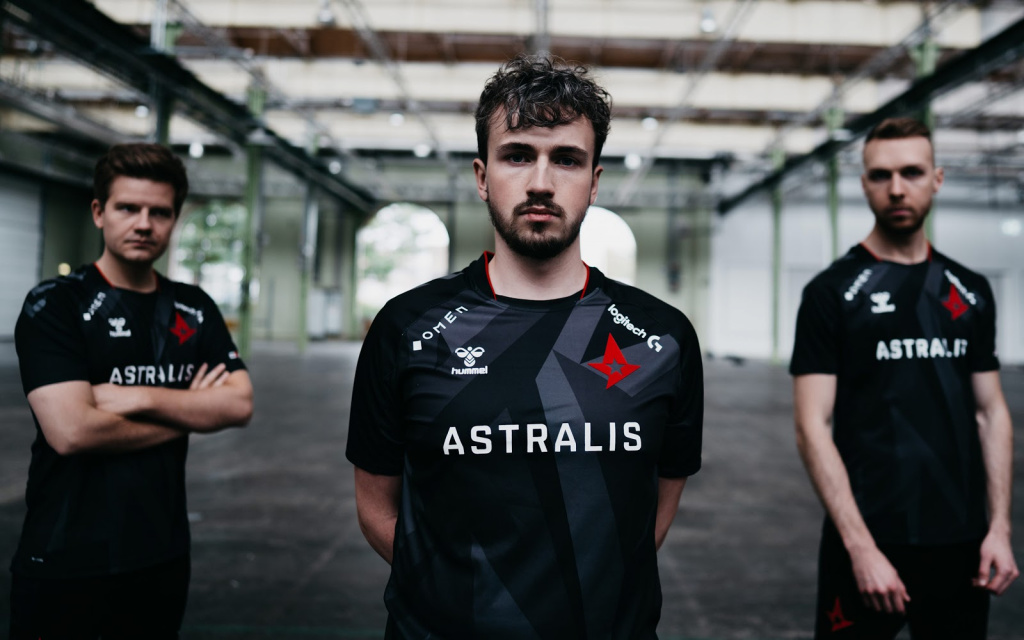 es3tag had a short, but succesful, period at Astralis. (Picture: Astralis)
It may well be of the success that the current roster has had, currently No.1 in the HLTV rankings they won season 12 of ESL Pro League with es3tag, which could mean Astralis want to give current starting roster another shot before bidding farewells.
Cloud9's new roster will debut in Nine to Five 5, which will start on 26th October.
With es3tag in its ranks, Cloud9 CS: GO roster is almost complete. At the beginning of the reconstruction of the roster, the organization announced it is aiming for a 6-man roster. To finish it, C9 still needs one more player.
Cloud9 roster currently looks like this:
Alex "ALEX" McMeekin
William "mezii" Merriman
Özgür "⁠woxic⁠" Eker
Ricky "floppy" Kemery
Patrick "es3tag" Hansen
Aleksandar "⁠kassad⁠" Trifunović - coach