Cloud9 Blue has added two former Counter-Strike: Global Offensive players, Ricky "floppy" Kemery and Erick "Xeppaa" Bach, to its roster.
The duo were already a part of the American organization, representing the CS:GO division. The team aborted its "Colossus" project at the end of last month, parting ways with the general manager, Henry "HenryG" Greer, temporarily ceasing activities in Valve's shooter, and listing their entire roster for sale. Since then Cloud9 already bid farewell to Alex "ALEX" McMeekin, who has become a free agent.
Both new C9 Blue's players were rumoured to join the VALORANT division last week, as reported by Rush B Media. It was said that floppy was set to replace then released Skyler "Relyks" Weaver. Other sources mentioned that Xeppaa was trialled as well, and it looks like both of them were onto something.
Bach commented on his transfer on his social media, saying that it "sucks to think I never reached my peak in CS". Yet, he summed it up by adding "time for some Valorant with Nathan "leaf" Orf", with whom he played together in Chaos Esports Club.
This move is another one of many cases of former CS:GO professional players making a switch to Riot Games' title. Most of them are looking for a second chance in their careers, which is most probably true in Kemery's and Bach's example. Hence, the aforementioned "Colossus" project ended up being a failure, and with North America's CS:GO scene not being in a good state, the duo probably didn't have many other options.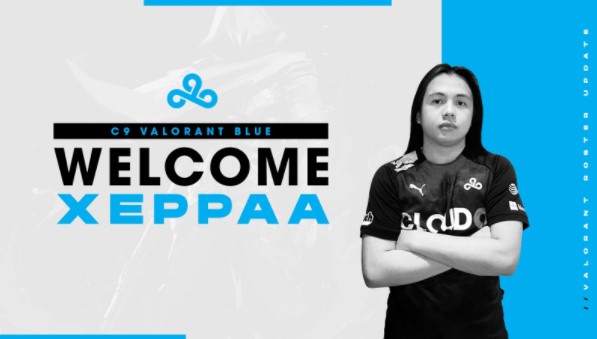 (Picture: Cloud9)
This means that Cloud9 Blue will once again have more than five players since four were already on the roster before today's announcements. The new team's first test is about to be VCT: Stage 2 Challengers 2, which begins this Thursday.
As its first opponent, C9 will face T1 for a place in the upper bracket semifinals.