Update: Cloud9 has now officially issued a statement, confirming that they are temporarily leaving the CS:GO scene due to difficulties caused by the pandemic, also confirming that they do have plans to come back "once conditions allow us to work and train in the ways that we know help teams to be successful."
Original story: Cloud9 is temporarily leaving the CS:GO esports scene, according to several reports on 26th March.
If true it signals the ignominious end to a team that was built with much fanfare, with the org breaking with tradition in publicly announcing the fees and salaries of the player signed. Alex "Alex" McMeekin came over from Team Vitality in a deal worth US$1.65m, while former Astralis man Patrick "Es3tag" Hansen was signed in a US$2.1m deal.
The North American esports organisation had huge plans for their CS:GO department, and in September 2020 they started with an ambitious project of creating a CS:GO team to dominate the scene, but unfortunately for Cloud9 fans, the project has proven to be too ambitious, especially in these difficult times, and it has come to an abrupt end.
As reported by Rush B Media, Cloud9 has benched their entire CS:GO roster, which includes:
Alex "ALEX" McMeekin
William "mezii" Perriman
Ricky "Floppy" Kemery
Erick "Xeppaa" Bach
Patrick "Es3tag" Hansen
All are now available for transfer to other organisations, along with their head coach Chris "Elmapuddy" Tebbit.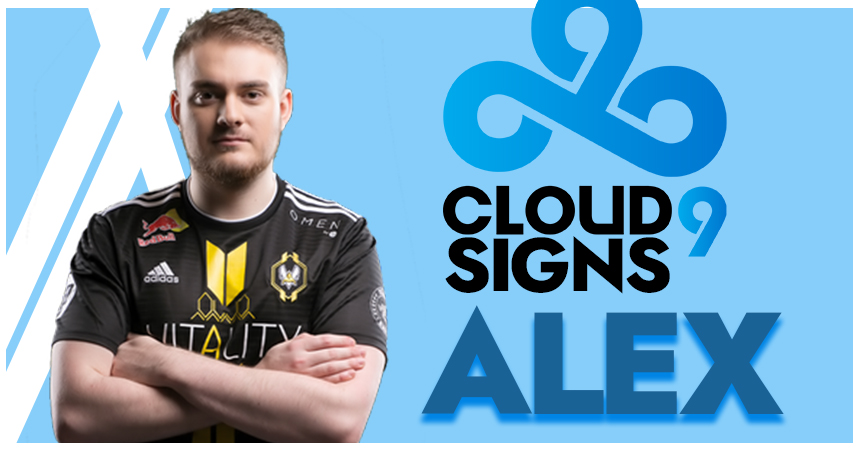 Having European players created a lot of organisational issues for Cloud9 (Picture: Cloud9)
Speaking to Rush B Media, Cloud9 CEO Jack Etienne confirmed this and explained that the main reason is the logistical nightmare created by the ongoing pandemic and lockdowns around the world. 
When they started the project in the late summer of 2020, COVID-19 restrictions were loosened and it seemed that things will slowly get back to normal, but that didn't happen, which severely obstructed their initial plans, including boot camps and housing plans for the team.
The initial idea was for the team to be located in Los Angeles, but that has proven impossible for their European players, as their countries wouldn't allow them to return if they leave the country.
According to Etienne, the whole situation was a heavy burden for everyone, both players and people in org who were trying to find solutions for accumulated problems, which has caused a lot of stress for everyone. And it definitely didn't help that the team hasn't been showing good results this year. Most recently the team failed to qualify for the ESL Pro League Season 13 playoffs which added to a growing list of underachievement for the pricey project.
While Cloud9 is leaving the CS:GO scene indefinitely, Jack Etienne emphasizes that this is just a temporary measure due to financial struggles and the team's less-than-stellar performance, and states that Cloud9 has plans to return as soon as possible, with a focus on the North American CS:GO scene in the future.
According to some other reports, the now-former Cloud9 CS:GO players are already exploring new options, and some are even considering switching to Valorant.
At the time of writing, Cloud9 hasn't officially confirmed that they are leaving the CS:GO scene.