Valve has released an update for CSGO that looks to fix a Ping bug that had been likened to a wallhack.
The bug centred on the contextual Ping feature, that was added back in December with the Operation Broken Fang update, and which was later shown to reveal enemies that were hidden to the naked eye. 
That bug appears to be an unintended consequence of another issue that arose from the Ping system that meant players were using it to set up targets for their pre-fires.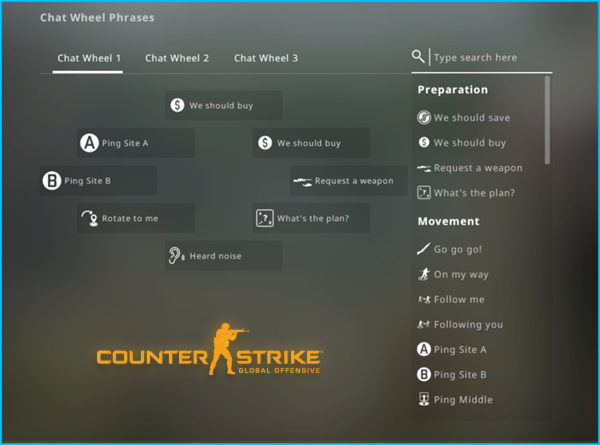 CSGO's ping system has been a troublesome feature since it was introduced. (Picture: Valve)
Another changes in the 17th February patch, that is now live on servers, include several map fixes to Anubis, Engage, Apollo and Frostbite.
CS:GO Feb 17 patch notes
[MAPS]
– Anubis
— Reskinned the signs and information boards
— Fixed the wallbang through the trim on the mid building between double door and the CT house
— Added some grenade clips to prevent weird grenade bouncing on A heaven
– Engage
— Fixed several visual issues
— Removed boost spots
— Updated Bot NAV (Thanks Ham)
– Apollo
— Multiple exploits, clipping faults and boosts etc. fix based on the feedback of Oliv1er and timure of the MapInk Discord
— Fixed spawn boost exploit (thanks Marius)
— blocked guns going out of CT spawn so much with a big sign. (thanks Fnugz)
– Frostbite
— Removed window glass from buildings to improve gameplay
— Fixed exploit in Town
— Fixed stuck spots
— Fixed certain visual errors
— Adjusted border clipping
— Fixed floating exploding barrel/turret spawns
— Adjusted prop fade distance in the bunker
— Added drone clips to buildings at Tourist and Radio
[MISC]
– Pings no longer highlight players. This eliminates any instances of being able to reveal a hidden enemy.
– Fixed a bug which caused the incorrect footstep sounds to be played on some surfaces.
– Fixed short-handed bonus being given in Guardian mode.
– Fixed visual shuffle in map vote at end of match.