It is here! Operation Broken Fang for CS:GO has arrived. It's been over a year since the latest Operation dropped but at a glance, this looks worth the wait. 
Bringing with it tonne of new content Operation Broken Fang introduces two new game modes, all-new Operation stats, rewards, seven (!) maps and much more.
Update: Learn about all the Star rewards and how you can complete the Week 1 missions in our dedicated articles.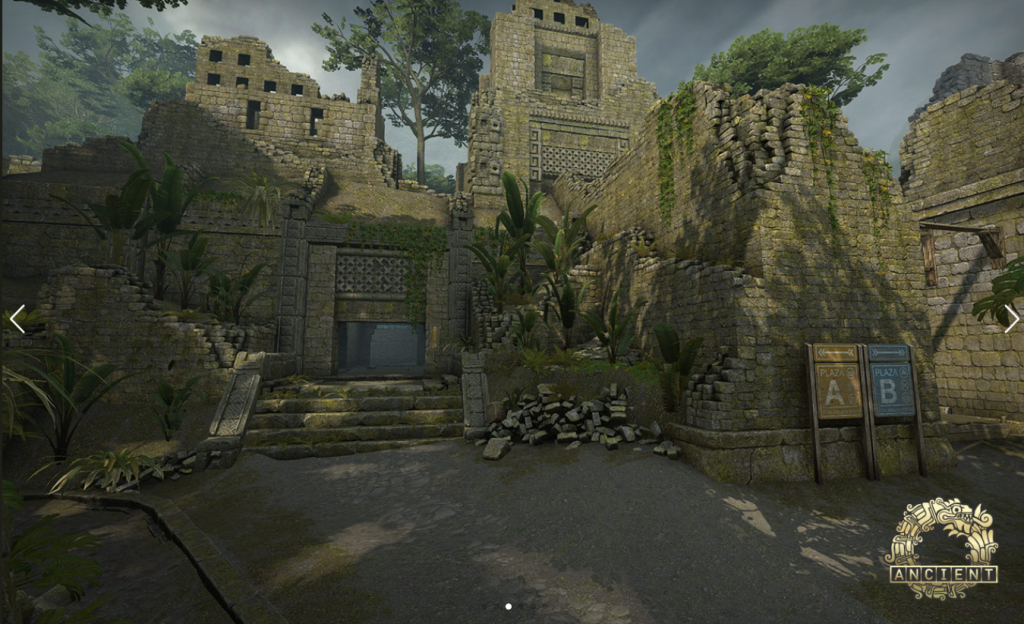 New map Ancient is based on an old CS favourite. (Picture: Valve) 
And of course, there are the skins and cosmetics. There is the Operation Broken Fang Case and not one, not two, but three new weapon collections.
Operation Broken Fang is out now, beginning a nearly 150-day opportunity for players to level up their Operation Coin and gear up in the newest rewards and cosmetics available.
Two new game modes
Operation Broken Fang also brings two new game modes during its stay: Retakes and Broken Fang Premier.
In Retakes, three terrorists will have to defend a planted bomb while four counter-terrorists try to retake the bomb site. With a best out of 15 format, you will need to win 8 rounds to conquer as a unit.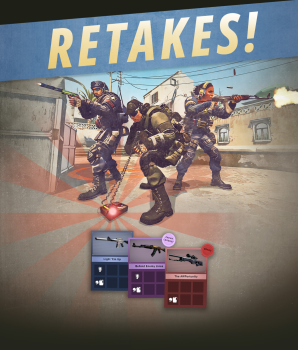 (Picture: Valve)
Retakes will be available to all players while Broken Fang is available, which will be until 30th April of 2021.
Regarding Broken Fang Premier, you will need to have an Operation Pass redeemed to your account in order to queue. Broken Fang Premier features 5v5 competitive matchmaking with map picks and bans before the match begins.
With many benefits having acquired the Operations Pass, an exclusive game mode will never be turned down from the community.
Seven new maps
Operation Broken Fang introduces seven maps to the game. From NASA-like buildings and ancient ruins to car factories and snowy ski hills, the list of maps are very varied aesthetically and spread across different game modes.
Ancient as it will be added to the ranked playlist and it will look familiar to anyone who played CS 1.6 with it giving off cs_aztec vibes.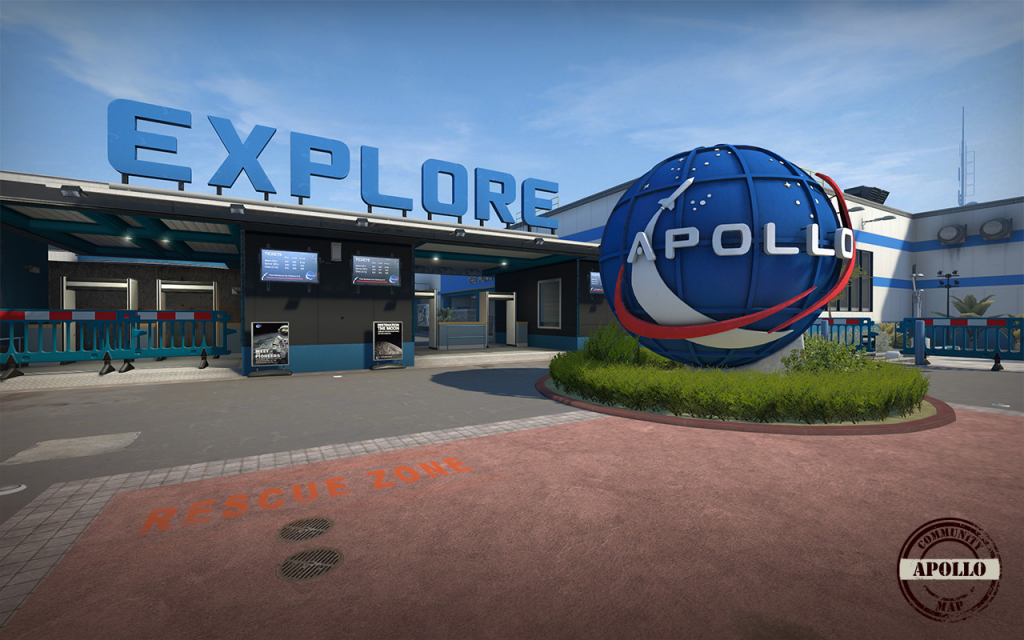 (Picture: Valve)
The other maps include community creations and include:
Apollo
Engage
Frostbite
Guard
Operation Stats
Players who purchase the Operation Pass will be able to delve deeper into their performance and stats than ever before.

(Picture: Valve)
Break maps to the most macro level - do you slay with the AK-47 in Dust 2 but come up short on Cache? Not sure? Well, now you have all that information at your fingertips.
CS:GO Operation Broken Fang rewards
Rewards await for your hard work, with Operation Stars as currency to redeem. Operation Stars can be earned by completing missions on your weekly mission card, or they can also be purchased in-game if you are willing to put down the money.
Missions are sprinkled across all game modes: Casual, Competitive, Danger Zone, Guardian, Retakes, and with Broken Fang Premier only available to pass holders, that means they have an upper hand with an extra mode to grind. 
(Picture: Valve)
There is no limit to the rewards you can redeem, but there is a maximum number of Stars allowed to be earned by players weekly, so get picky with the Agent, sticker or weapon case you're trying to get your hands on.
One new Case and three weapon collections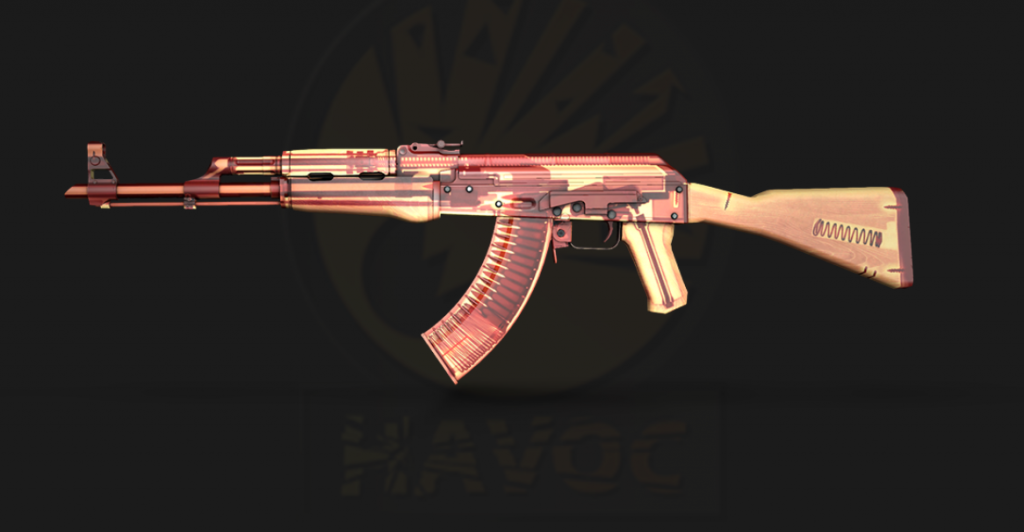 The Havoc collection's AK-47. (Picture: Valve)
It wouldn't be a new Operation if there wasn't a load of new skins to purchase or grind for and Operation Broken Fang is no different with the Operation Case boasting 17 new weapon skins, while there are three weapon collections; Havoc, Control and Ancient. 
Operation Broken Fang Full Patch Notes
— Introducing Operation Broken Fang, featuring new game modes like Broken Fang Premier and Retakes, stats page, agents, weapon collections, missions, maps, and more!
— For more details visit www.counter-strike.net/brokenfang
[ GAMEPLAY ]
— Added Broken Fang Premier Mode.
— Added Retakes game mode.
— Added dynamic ping system to more game modes.
— Added new customizable chat wheel feature.
— Chat wheel can be customized under Keyboard/Mouse > Chat Wheel Keys options.
[ MAPS ]
— Added Ancient, Engage, and Apollo to Scrimmage, Casual and Deathmatch game modes.
— Added Frostbite to Danger Zone game mode.
— Added Guard and Elysion to Wingman game mode.
— Removed Mutiny and Swamp.
Cache:
— Removed excessive details.
— Generally smoothed visual experience.
— Visual clarity improvements for very low resolution users.
— Minor tweaks. (Thanks hzx_fps!)
— Mild optimizations at the A Bombsite and Mid.
— Finishing visual touches.
 share on facebook   submit to reddit
Release Notes for 10/15/2020
2020.10.15 - 
[TEXT FILTERING]
– Text Filtering now makes use of Steam Text & Chat Filtering.
[DEMO PLAYBACK]
– Added a new setting "demo_index" — when enabled, playback of demo files will create full frame baselines to improve performance of seeking forward and rewinding within demo files.
[VIDEO OPTIONS]
– Adding an option for using uber shaders which replaces the launch option -noubershader. This setting is defaulted off for users on Intel and on for everyone else.
– Miscellaneous fixes