Counter-Strike: Global Offensive has just received an update which is now live, notably it makes major updates to Ancient, the newest map added to the competitive map pool.
It also modifies another two maps - Grind and Frostbite, and fixes a few bugs, most notably with 360 Stats. 
First and foremost, professional as well as casual player will be happy with the changes to Ancient. 
Today's update improves the map's technical state by fixing a few pixel gaps and optimizing it. A few additional angles have been added, which should make entering certain areas easier for the terrorists, especially A site. It should also allow CTs to defend them better.
Ancient was added to the official tournament map pool earlier this month. It took the place of one of the most renowned maps in the game's history, Train. The first major tournament to be using it will be Intel Extreme Summer, which starts on 3rd June.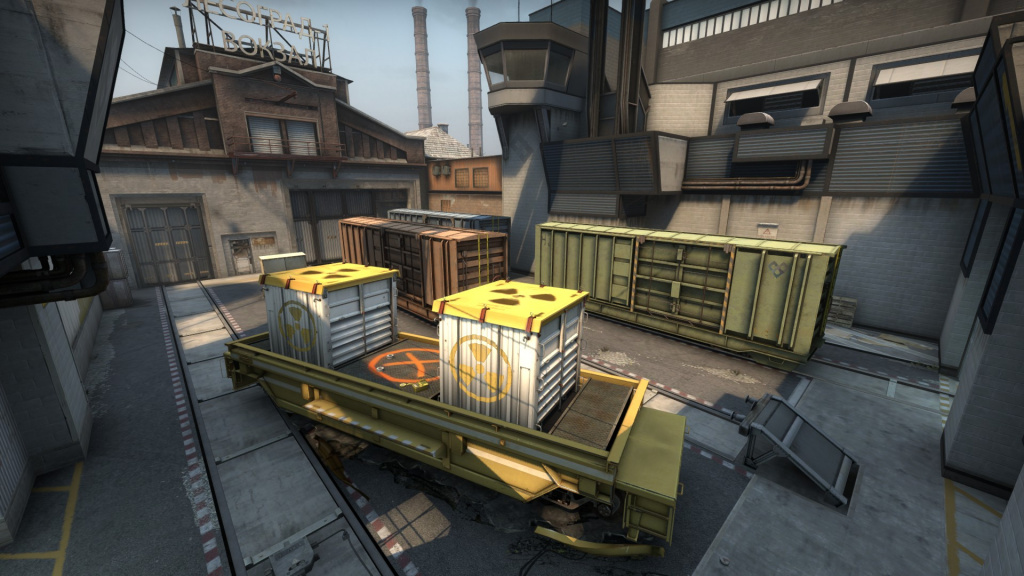 (Picture: Valve)
Grind and Frostbite also received a few slight upgrades. The former got its A site lightly rebuilt, while the latter mainly got a couple of elements fixed, which should make them more encouraging to play for the players. 
Lastly, today's changes fix an issue where some would get double warnings about launching in non-verified mode, which has been a topic of discussion in the past couple of days. One of the newest add-ons to CSGO, 360 Stats, also received an upgrade. From now on they will show weapon performance scores more adequately.
CSGO 13th May full patch notes
[CSGO 360 STATS]
– Adjusted the calculation for the weapon performance category score.
[MISC]
– Fixed a case where players would receive duplicate warnings about launching in untrusted mode. 
[MAPS] 
Ancient
-Implemented Cubby 2.0 in mid connector to A, to remove cheap shoulder angle towards site
-Slimmed down the fancy rock, also in mid connector to A
-Sparsed foliage and improved clipping on boost planter near A main
-Quieted down soundscape birds
-Removed clipping from top of bombsite sign in A site, allowing you to self-boost to planter by T main
-Added vphysics clip to T spawn water so guns don't fully submerge
-So many clip brush tweaks
-Blocked grenades from entering inaccessible building by T entrance to mid
-Blocked pixelgaps through scaffolding near B site
-Blocked pixelgaps through doorway trim in new CT path to A site
-Simplified grenade collision on rooftops
-General optimizations
Grind
– Made wall on A long surfable
– Fixed invisible wall near B site
– Fixed out of map boost near A site
– Fixed collision of wall near A site
– Fixed collision of pillars around A site
– Minor art updates around T spawn
Frostbite
– Fixed a regression with airdrops
– Fixed stuck spots (thanks Jakob & conzept)
– Fixed a gap in terrain
– Reworked watchtower models