Valve's head honcho, Gabe "GabeN" Newell, is still in New Zealand, and speaking at a school, answering some questions from the students, GabeN revealed something quite huge for CS:GO fans. Instead of, for example, announcing this news at E3, GabeN casually answered a fan question about the CS:GO cheating problem and improvements to the Anti-Cheat system. It is here that GabeN revealed how in the future, CS:GO's Anti-Cheat solution could be powered by Artificial Intelligence (AI).
CS:GO Anti-Cheat to become AI-powered?
The CS:GO cheating problem was once again brought into the limelight when Trust Factor issues occurred late in April 2021. While Valve did fix these issues with the Trust Factor system in CS:GO, it is clear the game still has a cheating problem that the developers can't seem to get under control.
Speaking to a school in New Zealand, Gabe "GabeN" Newell said that: "Anti-cheat in Counter-Strike is one of the easier problems." talking about a plan for AI to identify cheaters.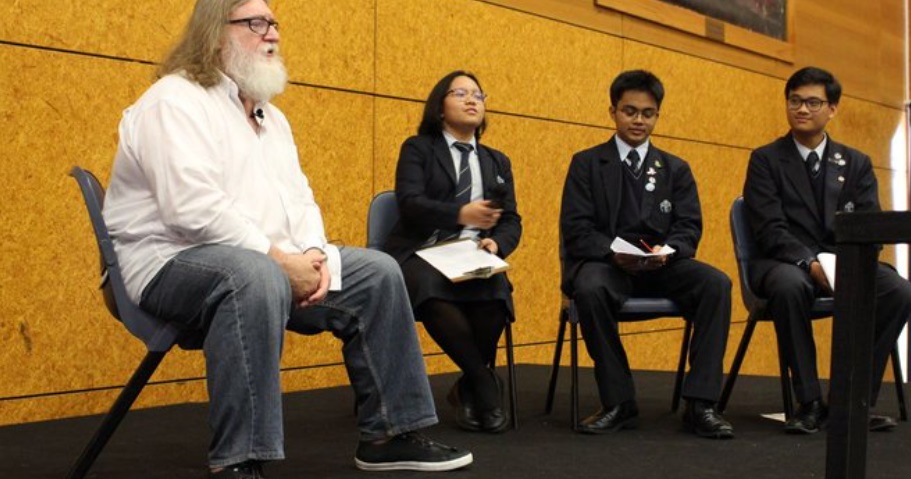 (Picture: Gabe Newell)
According to Gabe Newell, Valve is working on an anti-cheat solution for CS:GO, as well as their other titles, which will be powered by AI.
While the videos of GabeN's talk has since been removed, multiple outlets could watch it. When asked about the cheating problem in CS:GO, GabeN reportedly mentioned AI as a solution: "A lot of the work we're going to be doing is going to be based on AI which is back to solving the problem of making sure that people are behaving like humans...that turns out to be a pretty trackable thing in development."
While this isn't the first time Valve has mentioned AI, it is interesting to hear GabeN thinks the CS:GO Anti-Cheat solution could be easy, as the AI could detect spin-botting, for example, as "not human".
It remains to be seen when or if Valve would actually implement AI to take care of CS:GO cheaters. This could, of course, still be a long way off.
For everything CS:GO, including esports news, guides, updates and much more, check out our dedicated section.