With the group stage of Flashpoint Season 2 now complete, we look towards the playoffs in one of the biggest CS:GO esports tournaments of the year. In our Flashpoint Season 2 playoffs viewer's guide, you will find everything you need to know, including the remaining teams, how to watch all the action, the schedule and more. Let's kick things off with what the teams will be fighting for.
Prize pool
A total of eight remaining teams will compete for their share of the massive 1,000,000 USD prize pool. 
The winner will also get the magnificent trophy, along with the lion's share of the Flashpoint Season 2 prize pool.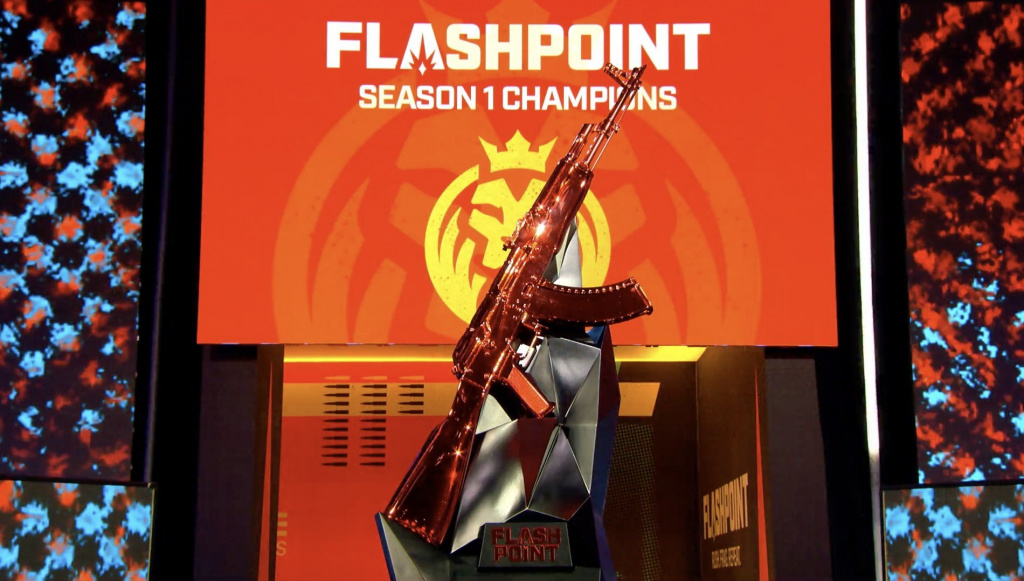 The prize pool distribution is:
1st place – $500,000
2nd place – $250,000
3rd place – $100,000
4th place – $50,000
5th & 6th place – $35,000
7th & 8th place – $15,000
In the next section, find out which teams will be competing during the Flashpoint Season 2 playoffs.
Teams
During the group stage, we saw Cloud9's new Colussus roster, as well as Gen.G Esports, c0ntact Gaming and forZe get eliminated from the tournament.
Check out a frag movie of the group stage via Flashpoint below.
Now, only eight teams remain, namely:
OG
Virtus.pro
MIBR
BIG
Fnatic
Team Envy
Mad Lions
Dignitas
From these teams competing in the Flashpoint Season 2 playoffs, OG, BIG and Virtus.pro stand out as the favourites.
Format
The Flashpoint Season 2 playoffs will feature a double-elimination bracket format. 
All matches will be best-of-three, with the exception of the grand finals, which is a best-of-five affair. The eight teams all start in the upper-bracket.
Schedule
You don't have to miss a second of the Flashpoint Season 2 playoffs action, as the organizer has revealed the full schedule in GMT time.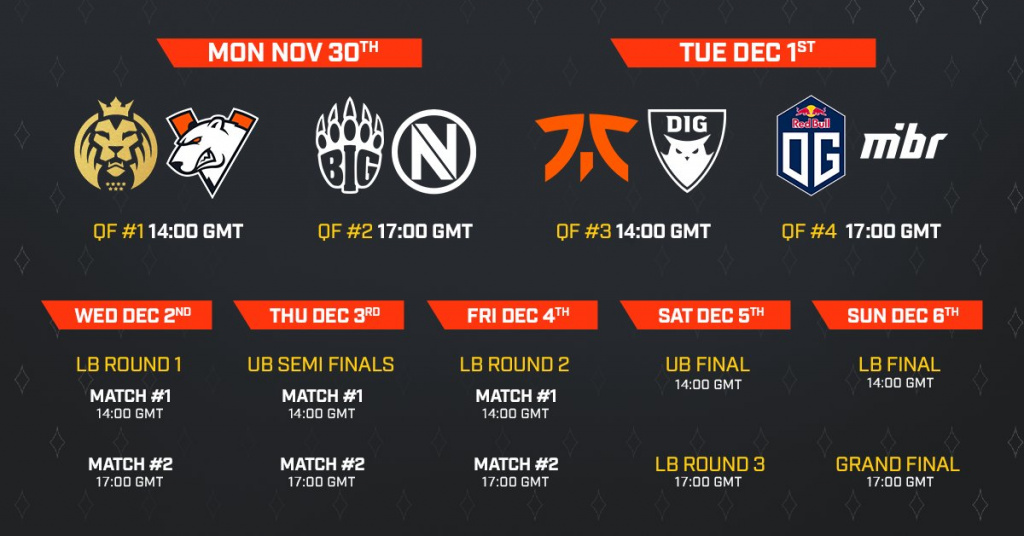 (Picture: Flashpoint)
Every day from 30th November to 6th December 2020, the action will kick off at 14:00 with the first match, followed by the next match at 17:00 GMT. Keep in mind there could be some delays if the first match goes the distance with overtimes on the maps.
Flashpoint Season 2 playoffs: How to watch
You can catch all the Flashpoint Season 2 action by tuning into either the Flashpoint Twitch.tv channel or the YouTube channel. We've embedded the latter channel below for your convenience.