On 7th September, Cloud9 announced the signing of Henry "HenryG" Greer and Aleksandar "kassad" Trifunovi, as General Manager and coach respectively, as the esport organisation looks to rebuild their CS:GO division.
The first pages in the new #C9CSGO chapter…

Welcome to Cloud9 @HenryGcsgo and @kassad!
📰 Read more per @RLewisReports for @Dexerto: https://t.co/5L98gf01s6pic.twitter.com/i3pMKxAzj1

— Cloud9 (@Cloud9) September 7, 2020
HenryG, former Counter-Strike: Global Offensive caster, who had announced his retirement from on-air talent at the end of last week had teased a new project was in the pipeline but few thought were guessing this would be it In an exclusive interview with Dexerto, he shed some light on how, as Cloud9's new CS:GO GM, he aims to shake up the North American scene.
Today, I am thrilled to announce my new position as GM of CS:GO at @Cloud9

My first official acquisition is our enigmatic Head Coach: @Kassad

Please take the time to read the @RLewisReports article below, where we break down our goals of the project. https://t.co/R4GAqTYR2G

— HenryG (@HenryGcsgo) September 7, 2020
"C9 have entrusted me with their entire CS:GO dynasty and, honestly, I think that's one of the boldest moves any org has made in a long time," he says. "Kassad and I are only focused on following our specific blueprint for a world-class CS unit that can challenge for the trophies. I think you'll all be very excited with what we've put together so far. We have the resources, staff and connections to create the best possible opportunities for pro CS:GO players, right now." 
At first glance, it looks like HenryG is aiming to create a top tier team, which will be composed of big names of star names from CS:GO. He clearly underlines the wish of forming a squad capable of lifting major trophies in the future. The player's names who are to be involved in the project are still to be revealed.
We do know of one huge CS:GO personality, that will be working closely with Greer. It is renowned coach, Aleksandar "kassad" Trifunović.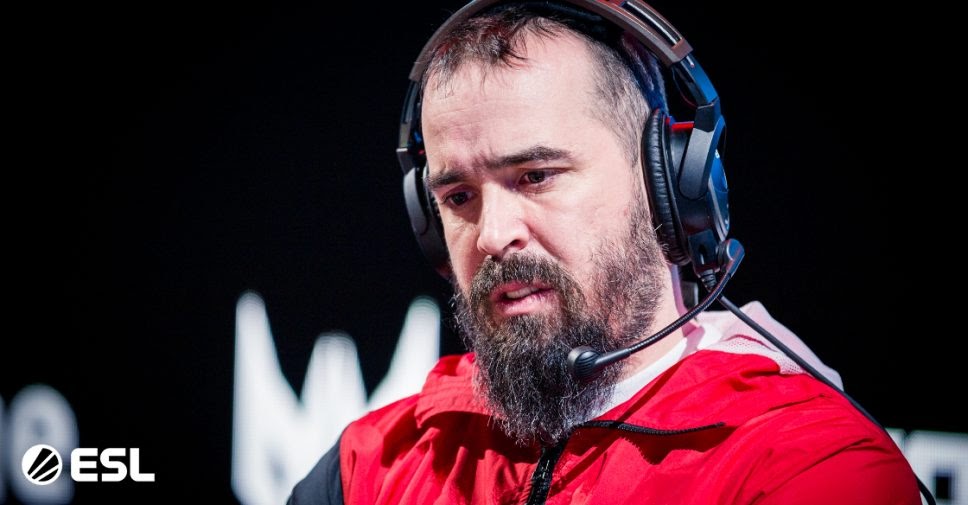 Kassad will be positioned as the coach in the new-look Cloud9 team. (Picture: ESL)
The Serbian's last coaching stint was with 100 Thieves, which he had to leave in late April. The reasoning was pretty simple - the Australian-based team wasn't delivering the results. Now has an opportunity to redeem himself as a top tier coach.
Thank you @Cloud9 for the opportunity to be a part of such an elite organisation. I cant even describe how happy and proud i feel right now!Exciting times ahead as i m looking forward working with @HenryGcsgo and build something great togheter!

— Aleksandar Trifunovic (@kassad) September 7, 2020
"To be super honest with you, I was feeling a bit disappointed these last few months because of the fact that I couldn't really find the organization and the people that share the same vision about building a team as me."
"After just a couple of conversations with Cloud9 and Henry, I realized that we see things the same way" he said in the aforementioned interview.
The duo is set to work dynamically and differently when compared with other organizations.
In most of the teams, coaches don't have much to say in terms of new signings, but in this case, HenryG wants kassad to be as vocal in these cases as he can. "So far, players have not been a topic that kassad and I have disagreed on at any point. I trust his judgment and his body of work and experience speaks for itself" said Greer.
There are no clues regarding future Cloud9's announcements, but the North America's ESL Pro League is about to finish on September 27th. We can expect further details about the team's new players by the end of the month when the old roster will stop playing official games and are moved on.