CS:GO fans are in for a treat in October, as the Intel Extreme Masters (IEM) New York 2020 online tournaments are scheduled to begin, with some of the top teams in the world fighting it out for their share of the 0,000 combined prize pool. In this viewer's guide, we focus on IEM New York 2020 Europe. Here's what you need to know.
Teams
The IEM New York 2020 Europe tournament is an online event featuring eight of the top teams from the region.
The groups for IEM New York Europe this year have already been drawn, and you can view them below.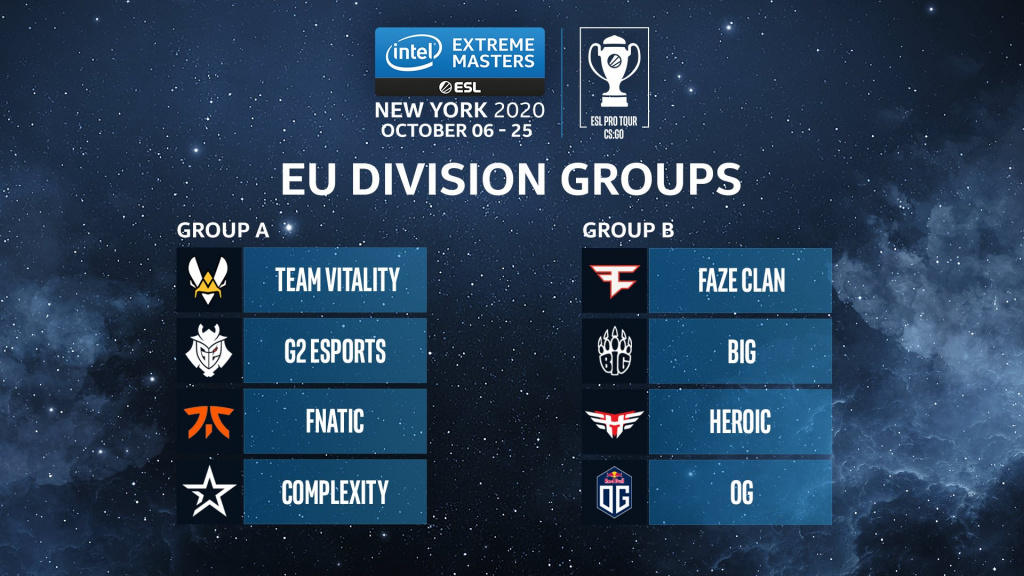 (Picture: IEM)
Prize pool
The prize pool for IEM New York 2020 is the biggest of all regions, weighing in at $140,000. 
The prize pool distribution is:
1st place - $70,000
2nd place - $30,000
3rd & 4th place - $12,000
5th & 6th place - $5,000
7th & 8th place - $3,000
The teams' placement IEM New York will also help them qualify for the IEM Global Challenge, a tournament featuring a whopping $500,000 prize pool kicking off in December 2020.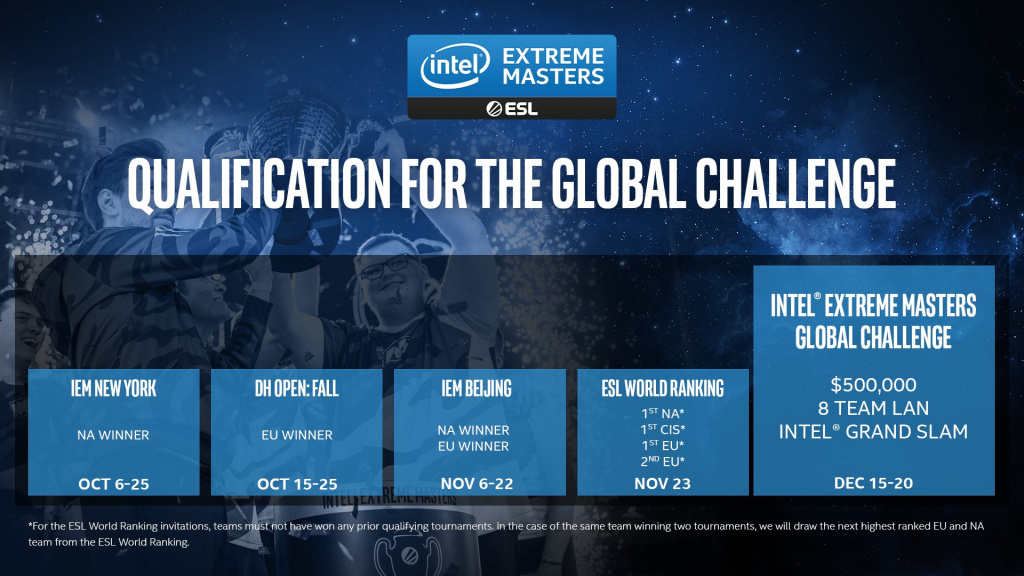 (Picture: IEM)
Format
The group stage will see two groups of four teams each battle it out in a GSL-style format.
The top two teams proceed to the single-elimination playoffs, while the bottom two teams will get eliminated.
The semi-final matches in the playoffs are best-of-three, while the grand final is best-of-five.
Schedule
The IEM New York 2020 Europe tournament kicks off on 6th October, and runs until 11th October 2020.
The group stages take place from 6th to 9th October, with the playoffs finishing up on 11th October 2020.
Each day, the tournament is scheduled to begin at 13:00 BST, and you can view all the matches by simply checking out the next section of this guide.
IEM New York Europe: How to watch
You can catch all the IEM New York Europe matches live on the ESL Twitch.tv and YouTube channels.