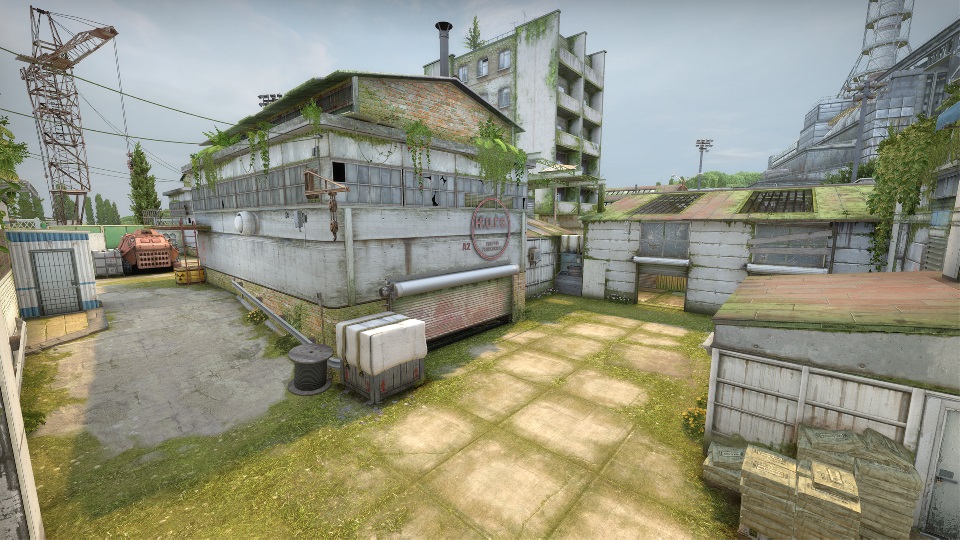 Cache is not a new CS:GO map. It has been a popular map since its initial introduction via Operation Bravo, before being added officially in Operation Breakout.
Set in Pripyat, Ukraine near the Chernobyl Power Plant, the changes to Cache do not lose this essence and enhance the Soviet feeling throughout.
Fans were given a preview of Cache 2.0 in the form of a showmatch and presentation beforehand at ESL One: New York last month, showcasing the improved aesthetic, added details and new greener visuals.
Iconic elements such as Forklift remain, with the rework being primarily a visual update rather than an overhaul of Cache's gameplay and tactics. There are more options added to enable executes and retakes however, so there may well be some shifts in the balance of the map once players get hands-on and start to experiment.
It is not known if Cache will be added back into the official Active Duty rotation yet as Vertigo's continued updates suggest it is there to stay. Some have suggested Mirage could be on the way out following its addition to Scrimmage mode and it having not seen significant updates or visual upheavals for the longest out of all the current Active Duty maps.
For those wishing to play new Cache in Competitive 5v5, the official FACEIT MapCore hub will be including the map across all regions from today too. As a free hub, anyone can sign up or log in to experience Cache in its new glory.
The Steam Workshop link for the remake is here and the map can be downloaded and played in CS:GO right now.