One of the most legendary players in CS:GO history, Olof "olofmeister" Kajbjer has stated on Twitter that he has recently felt "increasingly fatigued" and that he needs to "regain motivation".
olofmeister is not the first big name to cite this reason to take a break this year, as Lukas "Gla1ve" Rossander of Astralis has recently done the same, although his leave of absence will be temporary. Alex "ALEX" McMeekin, another in-game leader, permanently dropped out of the Vitality roster back in March because of the intense travel schedule.
olofmeister has 25 notable event trophies under his belt, two of which are Majors. The vetaran player was also chosen by HLTV as the #1 player in 2015.
The 28-year old Swedish player was at his best during his time with Fnatic as most of his individual and team achievements came during that time under the leadership of Markus "pronax" Wallsten.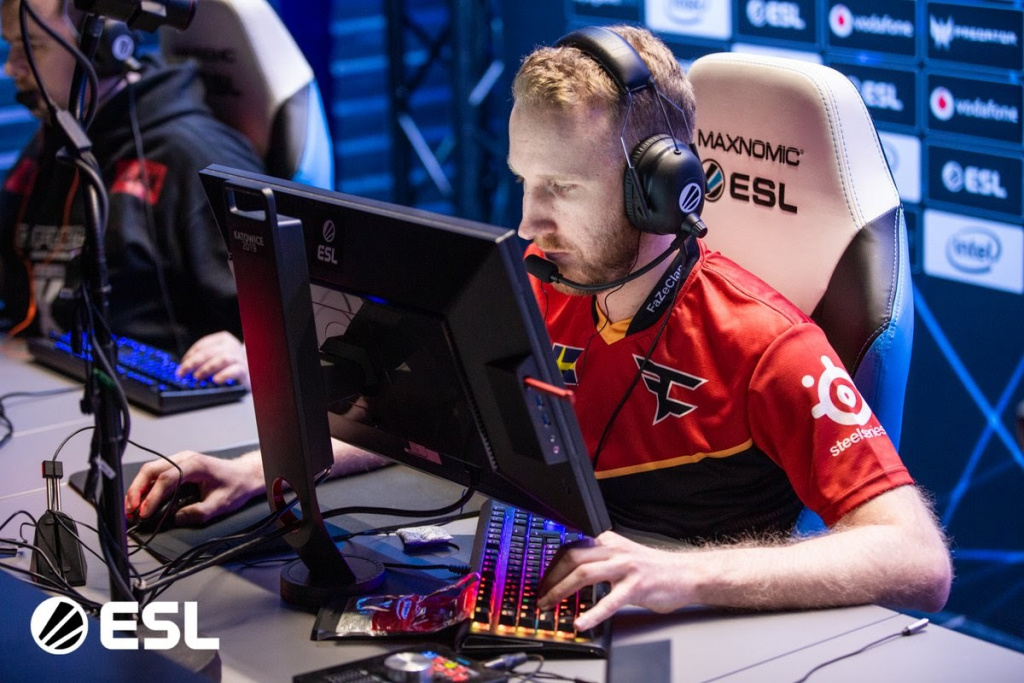 Olofmeister is taking a break from CS:GO. (Picture: ESL)
Olofmeister gained notoriety at the Dreamhack Winter 2014 Major when Fnatic used a game-breaking boost to come back against LDLC. He was on top of the boost and was the one getting the kills, earning him the "boostmeister" nickname.
His prowess with the Tec-9 pistol, extraordinary partnership with Freddy "KRIMZ" Johansson, and ability to star while using both rifles and the AWP made him one of the best players in the early years of CS:GO.
The turning point of olofmeister's career was in 2016, when he suffered a hand injury that sidelined him for a short period. Even though he was still considered one of the best players in the world in 2016 and 2017, he has recently underperformed in FaZe.
The Swede had joined FaZe in August, 2017 but the team could never achieve their main goal of winning a Major, despite coming within an inch of taking the trophy home at the ELEAGUE Major 2018. FaZe wasted four championship points on the final map, and lost the game on overtime.
FaZe, currently ranked sixth on the ESL World Ranking and seventh on HLTV, could choose to target an in-game leader or a primary AWPer to replace olofmeister in the coming days.