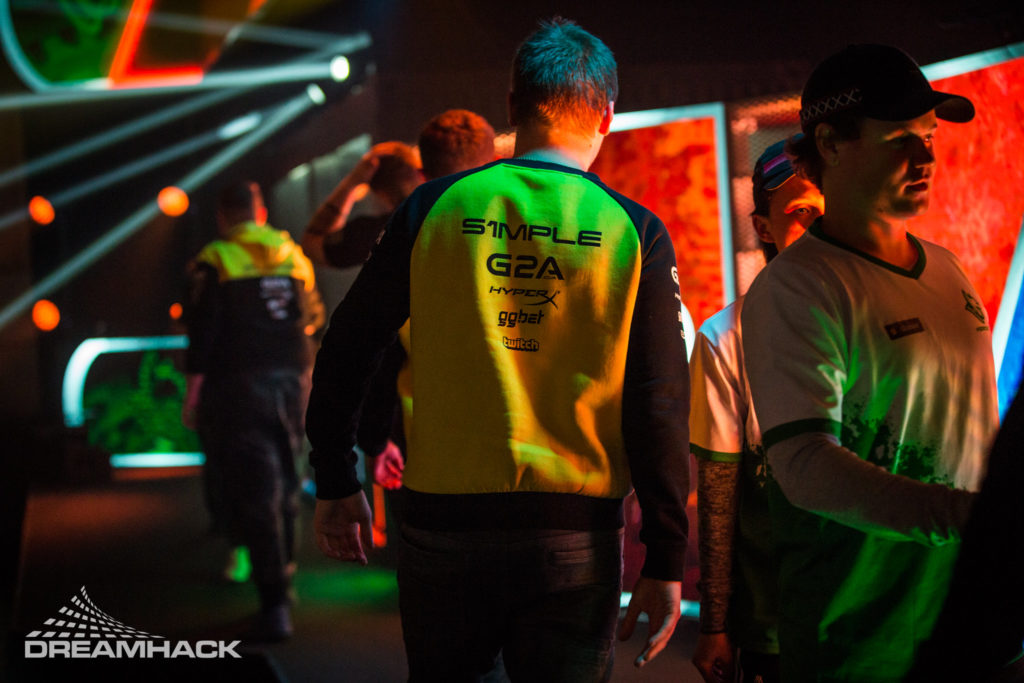 When the news came of s1mple's ban, the community was speculating about the reasons behind it. There was no initial news, with Twitch Partner Ban bots being the first to post that he was banned. Some claimed it was due to him listening to Kanye West's leaked album on stream.
It was later confirmed by Rod "Slasher" Bresleau that the real reason behind the ban was the use of a Russian homophobic slur by the player and included a clip of the moment in a Tweet.
s1mple made the remark in a joking fashion towards his Na'Vi teammate Kirill "Boombl4" Mikhailov during an FPL stream at the end of last month. According to Russian organisation Team Empire, many big Russian and Russian-speaking streamers have been banned this year for using the word on Twitch.
In a Tweet addressing the situation, s1mple included a screenshot from the email explaining the ban and was clearly unhappy about the situation, calling Twitch 'a joke' for the decision.
Some have questioned what would happen if s1mple's Twitch remains banned or is banned again during the upcoming StarLadder Major in Berlin. Banned users are prohibited from appearing in other Twitch streams, but s1mple will not only be playing in the tournament but is the main English speaker on Na'Vi for on-screen interviews.
Natus Vincere partnered with Caffeine back in February. Caffeine is a streaming platform that has been hosting afterparties and backstage content from recent CS events, with some talent also trying out the service for personal streams. This means s1mple could continue to stream on this platform for the week the ban is active and may choose to remain there if an audience followed him.
Mixer is also rising as a possible alternative to Twitch, with Ninja's deal to exclusively stream there getting widespread media attention and over 60,000 viewers during his debut stream on the platform.