Let's be real. This article doesn't need an introduction. We're talking about Nicolai "dev1ce" Hvilshøj Reedtz, who is arguably the best (and most consistent) CS:GO player in the world. The Danish CS:GO star had been a recognizable face for all-conquering Astralis side for many years but shook things up following his recent move to the Swedish organization, Ninjas in Pyjamas. Join us as we explore the career and accolades of this four-time CS:GO Major champion.
Dev1ce bio
Before we dive into the details of dev1ce's career and achievements, here are some fast facts for those who aren't familiar with him.
Real name: Nicolai Hvilshøj Reedtz
Birthdate: 8 September 1995
Age: 25 years
Current Team: Ninjas in Pyjamas
Birth Place: Vejle, Denmark
Current Residence: Stockholm, Sweden
Nationality: Danish
Position: AWPer
Game to Fame: CS:GO (duh)
Approximate Winnings to Date: ~ USD 1,799,000
Most Notable Awards: four-time CS:GO Major Champion (Atlanta 2017, London 2018, Katowice 2019, Berlin 2019) and two-time Major MVP (London 2018, Berlin 2019)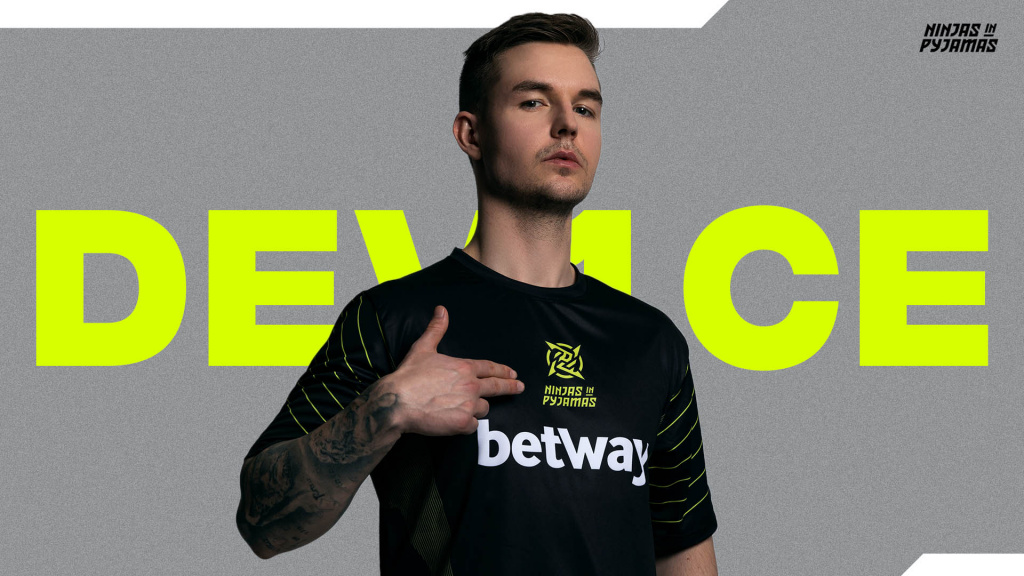 (Picture: Ninjas in Pyjamas)
It goes without saying that dev1ce is an exceptionally talented player. This was realized at a young age, citing his brother as his inspiration to start playing. The execution of his plays are mesmerizing and akin to that of a grandmaster chess player. They're precise and tactical, every single time. In case you're wondering, it's not just us that have great things to say about dev1ce. Earlier this year, when interviewed, ZywOo said (translated from French):
"dev1ce [was] the best player of the year [2020], even if s1mple [was] ahead in terms of stats", adding "what dev1ce does for his team is just incredible."
And he's not wrong. What dev1ce lacks in individual skill, he makes up for when he's playing with his team. Just take a look at these highlights, which are bound to leave you questioning whether this is even real life.
History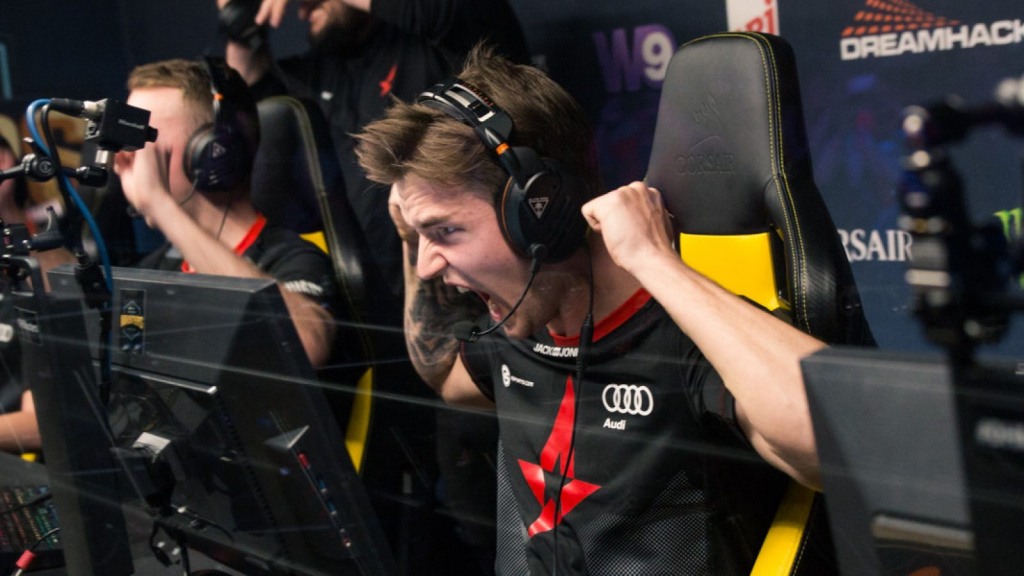 (Picture: DreamHack)
Professional Career
Dev1ce made his debut in the CS:GO pro scene as a stand-in for Fnatic in early 2013, before being picked up by the Copenhagen Wolves that same year. He later went on to play with notable esports teams, including Dignitas (2014-2015) and Team SoloMid (2015), before enjoying a 5-year tenure with Astralis (2016-2021). In April this year, dev1ce transferred to his current team, Ninjas in Pyjamas, quoting:
"How NIP works with mental health was a huge factor in the decision. Everyone who has followed me through my career knows that I've experienced it all; from choking to winning. It's true that winning a first tournament can light up the spark, and I'm confident that I can bring a lot of winning culture to this talented roster over time."
Was this perhaps a match made in heaven? We think so. Truthfully, we've been keeping a hawk eye on the ESL Pro League and have watched dev1ce go from strength to strength. Moreover, it's clear that he has no intention of slowing down. 
Achievements
Dev1ce has several notable achievements, so we'll try to stick to the punch. Since 2016, he has earned several tournament wins, including four CS:GO Majors: IEM XIII Katowice Major 2019, FACEIT Major London 2018, ELEAGUE Major Atlanta 2017 and StarLadder Major Berlin 2019. Apart from his former teammates, dupreeh, Xyp9x and gla1ve, this is the most majors won by any other player. He is also one of six players to attend all CS:GO Majors, alongside dupreeh, Xyp9x, Zeus, shox, and olofmeister. 
He has earned a total of 18 MVP awards from HLTV, 7 of which were awarded in 2018 (i.e. the most MVPs awarded in a single year, ever). Of these 18 MVP awards, 2 were from the Majors (which is a huge deal). Lastly, dev1ce was also featured on the Forbes 30 Under 30 Europe 2020 list, along with notable esports figurehead, olofmeister.
His individual stats are equally impressive, which are evident below. We also previously featured dev1ce in our list of Top 10 CS:GO players of all time, which you can read here.

Dev1ce's lifetime stats. (Picture: HLTV)
What setup does dev1ce use?
Dev1ce plays on a ZOWIE by BenQ XL2546 monitor with a refresh rate of 240 Hz (at 1280x960 resolution), Logitech G PRO X keyboard and headset. We've also copied his mouse and crosshair settings below, in case you want to follow in his footsteps. Word of caution: dev1ce is known to be a bit of a troll and changes his setup frequently, so take these with a pinch of salt.
Dev1ce's mouse settings

Dev1ce's crosshair settings

You can use the console command below to copy his crosshair settings.
cl_crosshairalpha 255; cl_crosshaircolor 2; cl_crosshairdot 0; cl_crosshairgap -2; cl_crosshairsize 2; cl_crosshairstyle 4; cl_crosshairusealpha 1; cl_crosshairthickness 1; cl_crosshair_sniper_width 1; cl_crosshair_outlinethickness 1; cl_crosshair_drawoutline 1;
For more player bios, guides and more check out our dedicated CS:GO hub.