CD Projekt RED's
Cyberpunk 2077
didn't get the best reception on launch due to numerous
bugs, glitches and crashes
, as well as
performance issues
. Long before launch, however, the developer noted Cyberpunk 2077 is first-person only.
Now, you can finally play Cyberpunk 2077 in a third-person view by installing a handy mod. Here's how to install the TTP mod to enable third-person view in Cyberpunk 2077.
Cyberpunk 2077: How to play in third-person view
While the game is not meant to be played in third-person, some fans are adamant on the topic, calling for a third-person mode.
While CD Projekt RED will likely never release an official third-person view for Cyberpunk 2077, PC gamers can now install a mod which allows for a third-person camera angle.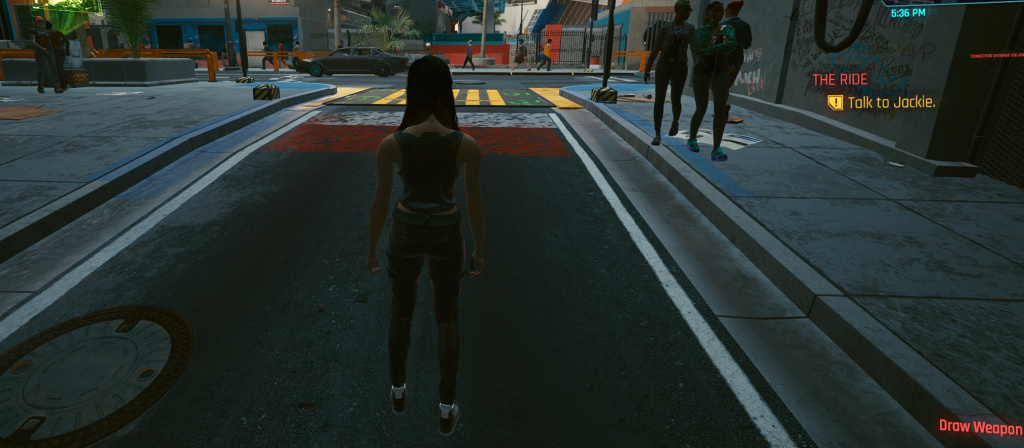 (Picture: Jelle Bakker)
To play Cyberpunk 2077 in third-person mode, you need to download and install the "TTP Mod" created by modder Jelle Bakker via the NexusMods website.
To install the Cyberpunk 2077 third-person view mod, you need to complete the following steps:
Download the Cyberpunk TTP mod.
Extract the mod into your \Cyberpunk 2077\bin\x64 directory.
Run Cyberpunk 2077.
Press "B" to activate the third-person view.
If you run into issues, install the Cyber Engine Tweaks mod by following the same steps.
This Cyberpunk 2077 third-person mod works, however, it is still a work-in-progress. You can check it out in action in the video from YouTuber Orin FY below.
The mod is far from perfect, and right now, combat in third-person is buggy. There are four camera views in total which you can cycle through using the "B" key on your keyboard.
This mod is, of course, only available to PC gamers. Unfortunately, there's no way to play Cyberpunk 2077 in third-person view on consoles.