As the conflict between Russia and Ukraine continues to unfold, many game developers and companies have taken a clear stance against Vladimir Putin's decision to invade Ukrainian soil. 
One of the most recent ones is Bungie, the developers behind Halo and Destiny. Via a press release, the company now owned by Sony has revealed that they will cease to sell Destiny 2 content in Russia for the foreseeable future. 
"We will be working with our partners to suspend all Destiny 2 sales and commerce in Russia and Belarus."
Can you play Destiny 2 in Russia?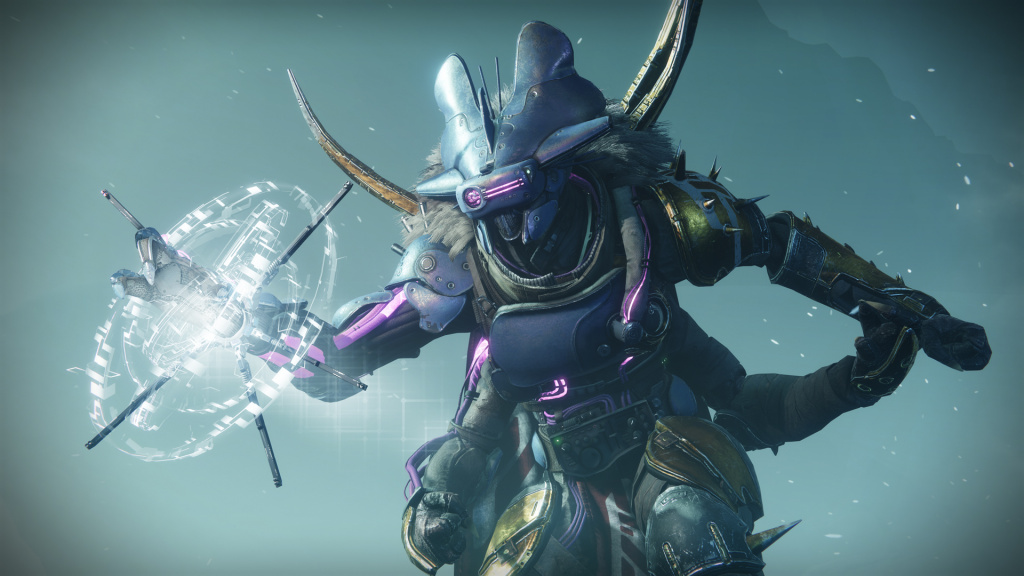 Bungie won't be restricting access to content Russian players have already paid for. However, further purchases, which can range from Silver to buy cosmetics and expansions, are banned. 
"Players in these regions will still be able to play any Destiny 2 content they have already purchased and download the free game but will no longer be able to purchase new content or Silver," the statement clarifies.
Bungie's decision comes after Sony, their parent company, announced on 9th March the decision to suspend hardware shipments to Russia. Nintendo followed suit on that same day.
Other prominent developers such as EA have also taken measures. The company behind FIFA, the best-selling sports franchise in the market, explained that they'll be removing Russian teams and the national team from its latest iteration, FIFA 22. 
On top of joining the aforementioned companies, Bungie also revealed a brand-new emblem in support of Ukraine, which players can acquire for free.
Information regarding the Cоняшник (Sunflower) Destiny 2 emblem will be shared at a later date. Take a look at it down below.

"For 'Cоняшник,' we humbly tried to exemplify the hope and courage that has been so emblematic of the Ukrainian people during this impossible time. Alongside Ukraine's coat of arms, impressionistic sunflowers, Ukraine's national flower, populate the peaceful countryside – a metaphor for hope and our way of expressing solidarity," Bungie explained.
Sadly for Destiny 2 players in Russia who've been holding off on buying The Witch Queen expansion or the Season of the Risen season pass, they'll now have to wait until the conflict blows over. 
For more on Destiny 2, please make sure to check our dedicated section full of news, guides and more.
Featured image courtesy of Bungie
---
For more Destiny 2 news, be sure to check out our dedicated section or take a look at some of our Guides & Tutorials just below:
Weekly Updates - Destiny 2 Weekly Reset | Destiny 2 Weekly Challenges | Destiny 2 Xur Location This Week | Destiny 2 Trials of Osiris Map & Rewards This Week | Destiny 2 Lost Sector Rotation |
Upcoming Updates - Destiny 2 Season 19 Release Date | Destiny 2 The Dawning Event 2022| Destiny 2 Lightfall Release Date | Everything We Know About 'Destiny 2 The Final Shape'
Exotics, Catalyst & God Rolls - Alter of Reflection Catalyst Quest | Austringer God Roll | Calus Midi Tool God Roll | Dead Man's Tale God Roll | Fixed Odds God Roll | Hawkmoon God Roll | How To Get Come To Pass | How To Get Dawn Chorus | How To Get Omnioculus | How To Get Star-Eater Scales | Mechabre God Roll | Osteo Striga Catalyst | Riptide God Roll | Queens and Worms Quest
Game Guides - Destiny 2 Redeem Codes | How To Unlock All Subclasses | Memories of Ruin Puzzle Solution| Strikes Guide | Where To Farm Cabal | Where To Farm Fallen | Where To Farm Hive | Where To Farm Scorn | Where To Farm Vex | How To Get 100k Nightfall Score | 
Raid Guides - Master King's Fall Totem Challenge Explained |