Season of the Chosen, Destiny 2's second season of Year 4 which started with the release of Beyond Light, has been a mixed bag for players, with Bungie reverting some decisions that ultimately proved unsuccessful like weapon sunsetting.
Despite its ups and downs, the Guardian Games promise one last bit of excitement as we say goodbye to Season 13 with players preparing for the upcoming batch of content.
Without further ado, let's tell you everything you need to know about the Season of the Chosen Guardian Games.
All images courtesy of Bungie.
Destiny 2 Guardian Games 2021 - Schedule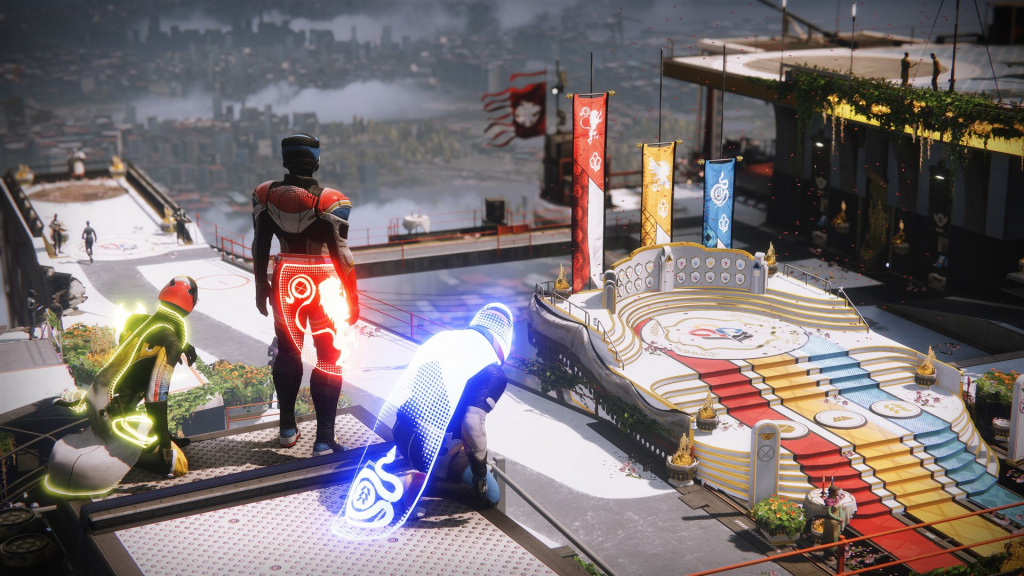 The Season of the Chosen Guardian Games will kick off this upcoming 20th April with the standard weekly reset, running until the end of the season on 11th May, giving players three weeks to compete for supremacy.
During the final days of the event, from the 7th to the 9th of May the closing ceremony will take place at the Tower, with the crowning class receiving a small commemorative statue to be displayed throughout the year.
Destiny 2 Guardian Games 2021 - How to play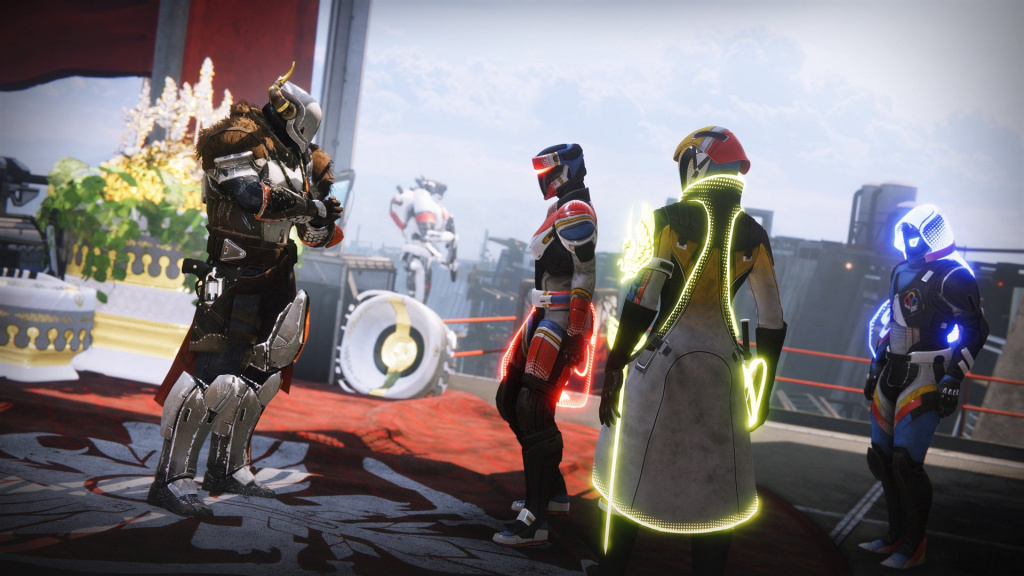 Before we get into the how-to of the activities, let's say a new Guardian wants to jump in straight away into the event. It's definitely possible, you just need to follow a few steps:
Escape the Cosmodrome to unlock the Tower.
Once new players have met the above requirements, they will unlock a Milestone telling them to speak with Eva Levante in the Tower Courtyard.
Eva Levante should be a familiar face to Destiny 2 veterans, as she's always the go-to when a seasonal event rolls around. 
So how do you go about helping your class, whether you're a Warlock, Hunter, or Titan, achieve victory?
Destiny 2 Guardian Games - Laurels
Laurels are a requirement for Guardians looking to pick up bounties, Contender Cards, and rewards from Eva Levante.
Quick pointers you need to know about bounties:
Weekly Bounties will reward XP, Bright Dust, Glimmer, and Laurels.
Daily Bounties will reward XP.
Additional Bounties will reward XP and Bright Dust. 
Keep these things in mind when grinding for Laurels:
Players must wear their Guardian Games class item to generate Laurels and progress any Guardian Game bounties.
Previous Guardian Games class items (the Cunning Rivalry Cloak, Mighty Rivalry Mark, and Sage Rivalry Bond) will not generate Laurels or progress any Guardian Games bounties.
Laurels do not drop on the ground in Gambit or Crucible, and are instead rewarded directly to players.
Unrecovered laurels do not go to a player's Postmaster and must be picked up to count towards their total.
Contender Cards
These Cards are essentially a way to get better Medals to progress in the event. Completing the Trials or Nightfall Contender Cards will award a Platinum Medal. Completing the Strikes, Gambit, or Crucible Contender Card will award a Gold Medal.
Medals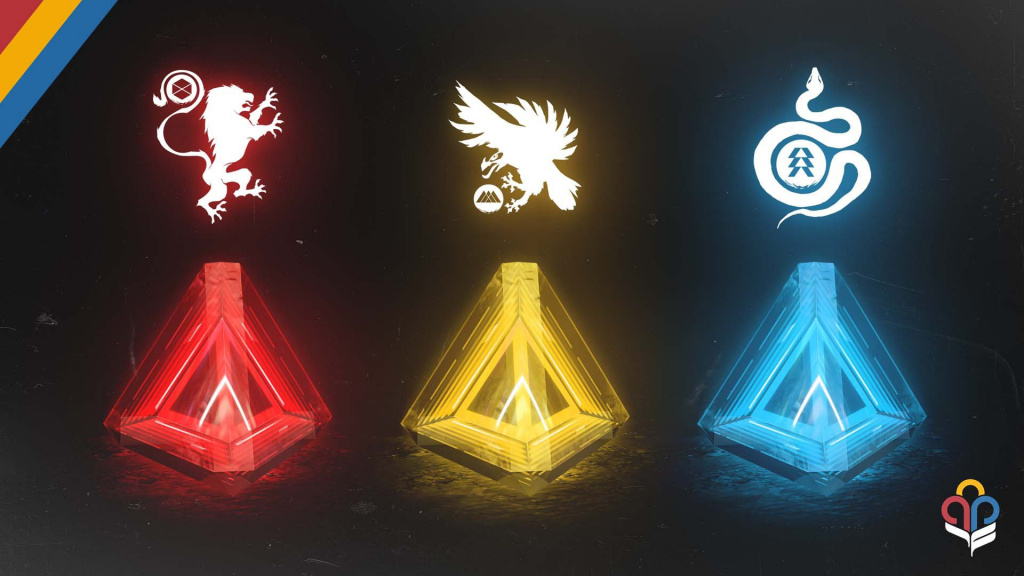 The goal of the event is to earn as many medals as you can to help your class win the Guardian Games. When you talk to Eva Levante she'll present to you a Medal Case, which you must fill constantly.
On top of Cards, players can earn Medals via Triumphs and regular activity completions. Do keep in mind that if your Medal Case is full, every Medal you collect via Triumphs will be lost, so be sure to constantly turn them in.
Destiny 2 Guardian Games - Rewards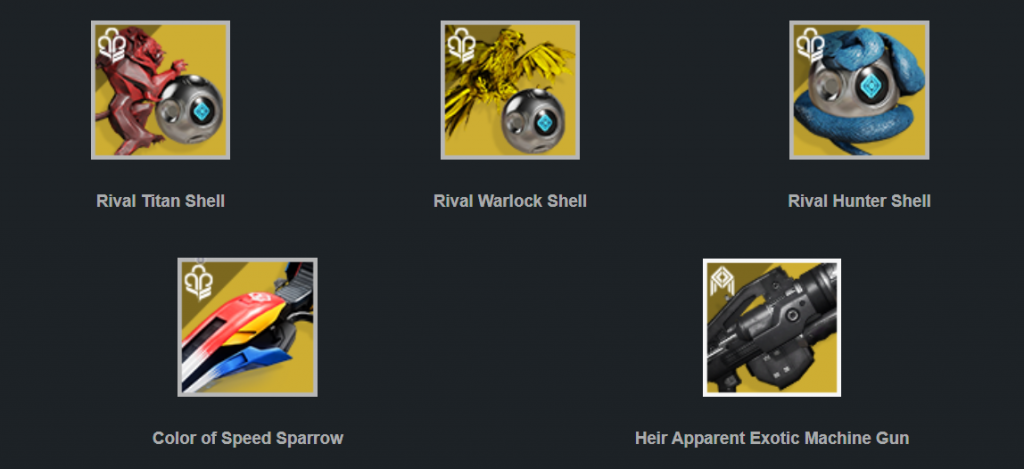 There are a ton of rewards up for grabs, being acquirable in different ways:
The exotic shells can be purchased with Laurels.
The Color of Speed exotic Sparrow can be earned through collecting class points and completing Triumphs.
The Heir Apparent exotic Machine Gun can be acquired through a Quest if players do not already own it, and the Heir Apparent catalyst has a chance to drop from banking Gold or Platinum Medals if players already own the gun.
On top of this, Bungie has announced a new Guardian Games Ornament set,  weapon ornaments, exotic emotes, and more.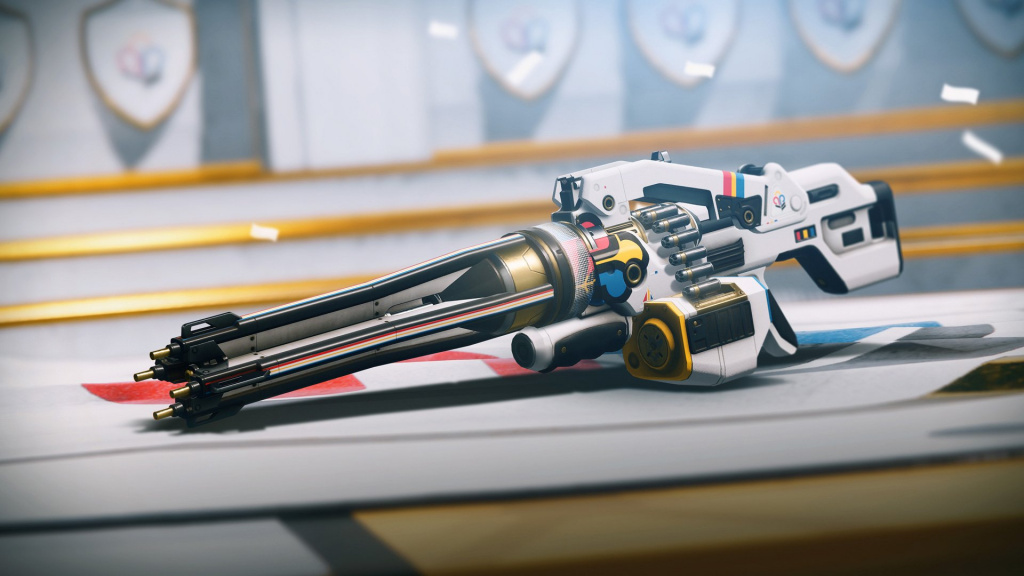 Destiny 2 Guardian Games - Exclusive class items
As mentioned, to get Laurels and progress in the event, Guardians must have their exclusive class item equipped at the moment of completing activities.
A cool thing about the class items is that every Friday a weekly class winner will be announced, with the class item shining with a gold, silver, or bronze light depending on where your class stands at the end of the week. 
Take a look at the class items down below.
Hunter class item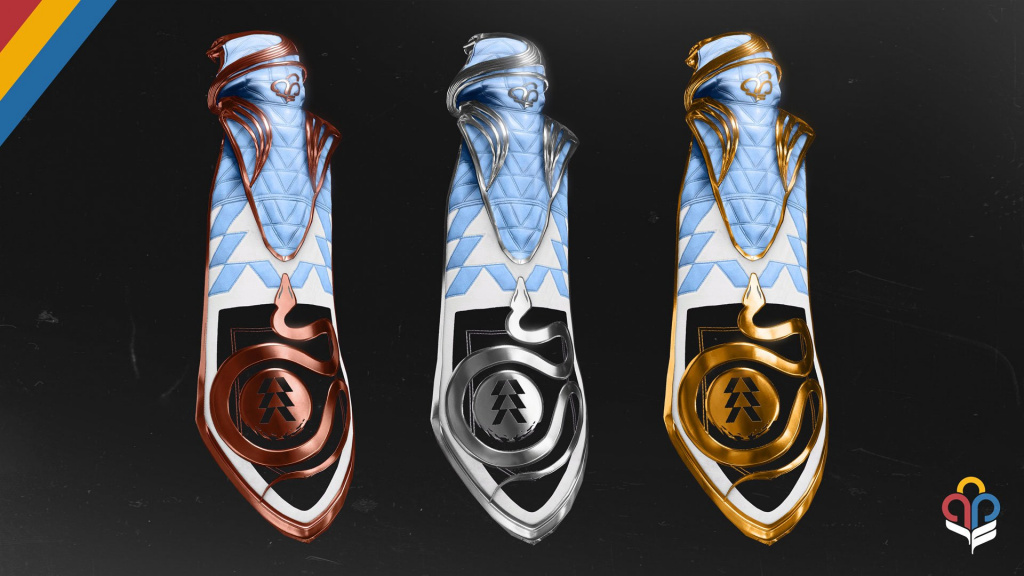 Titan class item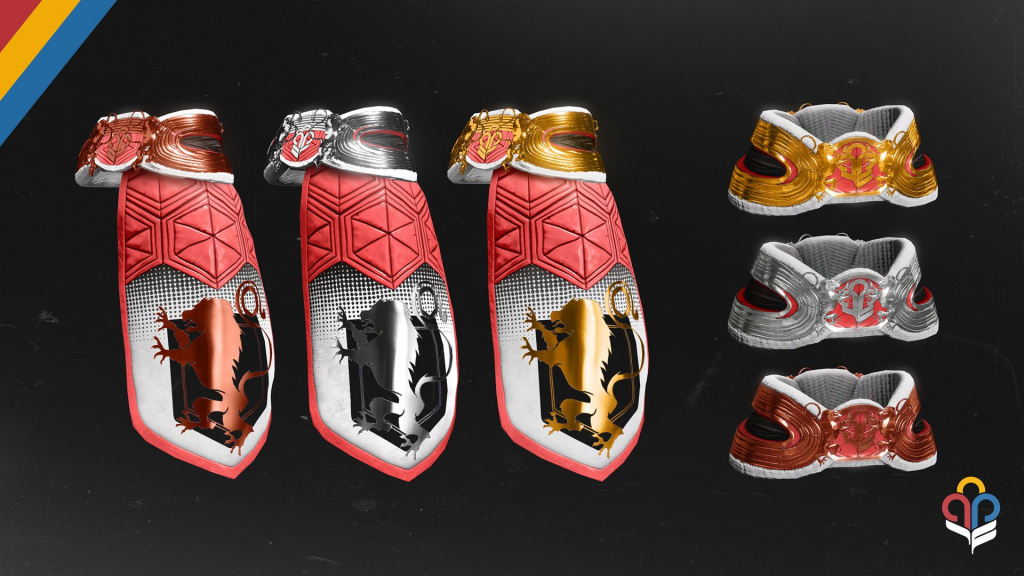 Warlock class item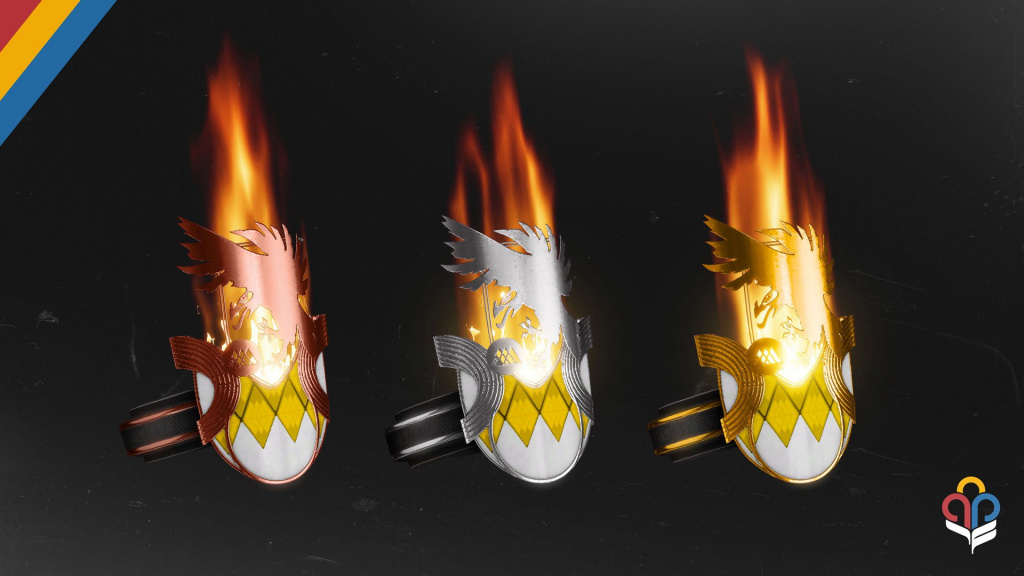 Excited for the Guardian Games? Good luck in your quest for glory! 
---
For more Destiny 2 news, be sure to check out our dedicated section or take a look at some of our Guides & Tutorials just below:
Weekly Updates - Destiny 2 Weekly Reset | Destiny 2 Weekly Challenges | Destiny 2 Xur Location This Week | Destiny 2 Trials of Osiris Map & Rewards This Week | Destiny 2 Lost Sector Rotation |
Upcoming Updates - Destiny 2 Season 19 Release Date | Destiny 2 The Dawning Event 2022| Destiny 2 Lightfall Release Date | Everything We Know About 'Destiny 2 The Final Shape'
Exotics, Catalyst & God Rolls - Alter of Reflection Catalyst Quest | Austringer God Roll | Calus Midi Tool God Roll | Dead Man's Tale God Roll | Fixed Odds God Roll | Hawkmoon God Roll | How To Get Come To Pass | How To Get Dawn Chorus | How To Get Omnioculus | How To Get Star-Eater Scales | Mechabre God Roll | Osteo Striga Catalyst | Riptide God Roll | Queens and Worms Quest
Game Guides - Destiny 2 Redeem Codes | How To Unlock All Subclasses | Memories of Ruin Puzzle Solution| Strikes Guide | Where To Farm Cabal | Where To Farm Fallen | Where To Farm Hive | Where To Farm Scorn | Where To Farm Vex | How To Get 100k Nightfall Score | 
Raid Guides - Master King's Fall Totem Challenge Explained |