It's been a fun weekend for Destiny 2 fans, as not only we got a new raid in the form of the Deep Stone Crypt, but after the initial teams looking to get the World's First title completed it, a ton of content unlocked for the looter shooter, even if you didn't complete the activity yourself.
If you do decide to put in the work and head out for the raid alongside your trusted fireteam, chances are you'll be rewarded with some delightful loot, as Bungie always hides some of the greatest weaponry behind these six-man events. 
The exotic rocket launcher, Eyes of Tomorrow, is perhaps the most coveted item from the Deep Stone Crypt raid and as some lucky day 1 raiders have found out, it might be one of the strongest weapons in the entire game.
How do you get ahold of it? Well, it's relatively simple, yet, potentially frustrating.
Eyes of Tomorrow rocket launcher - How to get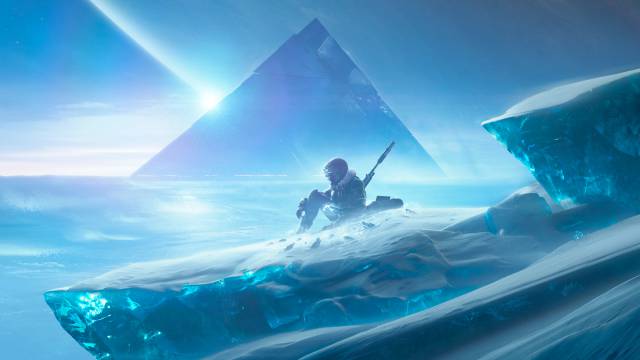 (Picture: Bungie)
As we've said, you'll need to run the Deep Stone Crypt raid to have a chance at getting it (guide coming soon!), sadly, this particular weapon is a random drop, meaning you're not guaranteed to get it even if you successfully complete the raid.
The gun itself will drop from the final chest after you beat the boss if you're lucky, so keep that in mind and focus during the rest of the encounters!
Eyes of Tomorrow rocket launcher - Perks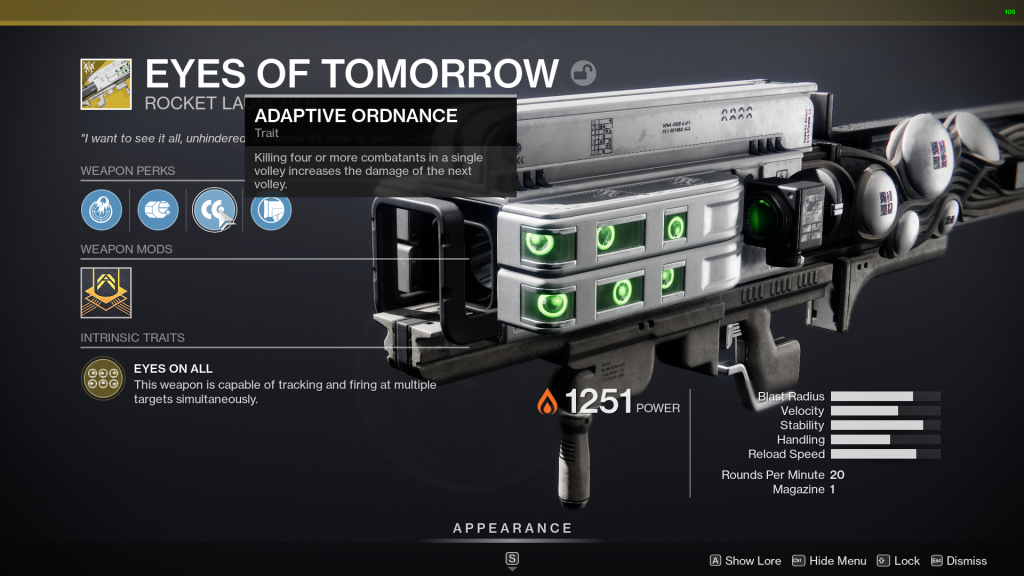 (Picture: Bungie) 
Here are the perks the rocket launcher comes with:
Eyes on All: This weapon is capable of tracking and firing at multiple targets simultaneously.
Adaptive Ordnance: Killing four or more combatants in a single volley increases the damage of the next volley.
Curated Rolls
Smart Drift Control
Alloy Casing
Fitted Stock
If you want to see this stunning weapon in action, check out the video down below.
---
For more Destiny 2 news, be sure to check out our dedicated section or take a look at some of our Guides & Tutorials just below:
Weekly Updates - Destiny 2 Weekly Reset | Destiny 2 Weekly Challenges | Destiny 2 Xur Location This Week | Destiny 2 Trials of Osiris Map & Rewards This Week | Destiny 2 Lost Sector Rotation |
Upcoming Updates - Destiny 2 Season 19 Release Date | Destiny 2 The Dawning Event 2022| Destiny 2 Lightfall Release Date | Everything We Know About 'Destiny 2 The Final Shape'
Exotics, Catalyst & God Rolls - Alter of Reflection Catalyst Quest | Austringer God Roll | Calus Midi Tool God Roll | Dead Man's Tale God Roll | Fixed Odds God Roll | Hawkmoon God Roll | How To Get Come To Pass | How To Get Dawn Chorus | How To Get Omnioculus | How To Get Star-Eater Scales | Mechabre God Roll | Osteo Striga Catalyst | Riptide God Roll | Queens and Worms Quest
Game Guides - Destiny 2 Redeem Codes | How To Unlock All Subclasses | Memories of Ruin Puzzle Solution| Strikes Guide | Where To Farm Cabal | Where To Farm Fallen | Where To Farm Hive | Where To Farm Scorn | Where To Farm Vex | How To Get 100k Nightfall Score | 
Raid Guides - Master King's Fall Totem Challenge Explained |