Destiny: The Witch Queen, the much-awaited update will finally release today on 22nd February and has already been available for pre-loading on all the platforms including PC, Xbox, and PlayStation. However, some PS4 players are reporting issues while trying to download the required content files. 
Bungie has acknowledged the issue and has provided an update to everyone. Here's what they have to say regarding the problem.
Destiny 2 The Witch Queen is not pre-loading on PS4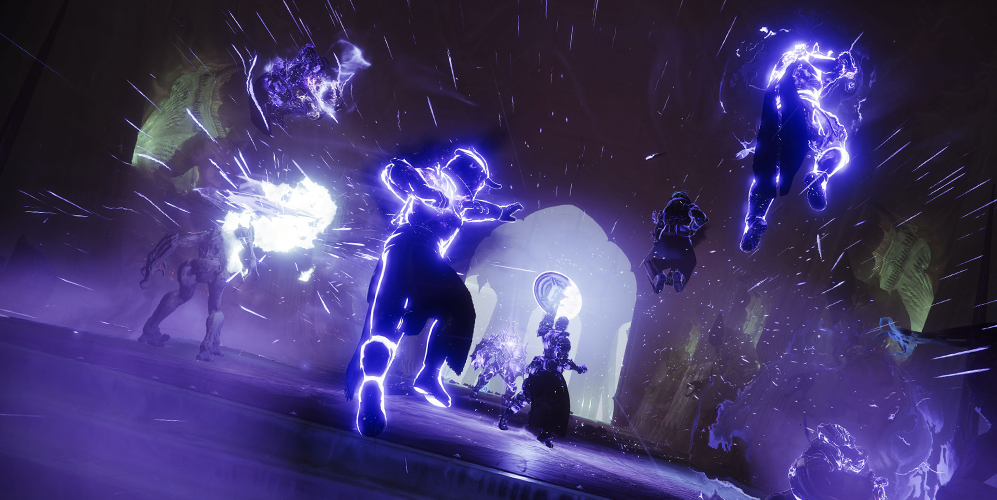 Bungie has announced that some players are unable to pre-load the PS4 required content as it is not available to download for them due to an issue on their end. However, they should be able to do so at 9 AM PST on 22nd February after Update 4.0.0.1 becomes available.
Due to an unforeseen issue, PS4 Required Content is not yet available for download. Players using the PS4 version of Destiny 2 can download these files at 9 AM PST tomorrow when Update 4.0.0.1 becomes available.

All Required Content is ~72 GB total.

Stay tuned for updates.

— Bungie Help (@BungieHelp) February 22, 2022
The size of the content is approximately 72 GB and players are not happy and they are asking for compensation. 
We are owed a better explanation than this every other platform gets early download and access to game at launch. I get to wait 8 or 9 hours to even get a chance at access. This is totally unacceptable and we deserve compensation. You lied to ps4 players fix it.

— Michael Linderson (@BoyLazlo) February 22, 2022
Destiny 2: The Witch Queen expansion will be bringing new weapons, campaign, new destinations, a reworked Void subclass, and more to the game. As of now, the game servers are under maintenance and players who try to log in to Destiny 2 will be put in queues until it ends.
If you still face issues while downloading the Destiny 2: The Witch Queen update on PS4 after it releases, you can report it on Bungie help center. 
You can have a look at the reveal trailer of Destiny: The Witch Queen below.
Make sure to check out our dedicated Destiny 2 section to stay updated with the latest news, guides, and more regarding the game.
Featured image courtesy of Bungie.
---
For more Destiny 2 news, be sure to check out our dedicated section or take a look at some of our Guides & Tutorials just below:
Weekly Updates - Destiny 2 Weekly Reset | Destiny 2 Weekly Challenges | Destiny 2 Xur Location This Week | Destiny 2 Trials of Osiris Map & Rewards This Week | Destiny 2 Lost Sector Rotation |
Upcoming Updates - Destiny 2 Season 19 Release Date | Destiny 2 The Dawning Event 2022| Destiny 2 Lightfall Release Date | Everything We Know About 'Destiny 2 The Final Shape'
Exotics, Catalyst & God Rolls - Alter of Reflection Catalyst Quest | Austringer God Roll | Calus Midi Tool God Roll | Dead Man's Tale God Roll | Fixed Odds God Roll | Hawkmoon God Roll | How To Get Come To Pass | How To Get Dawn Chorus | How To Get Omnioculus | How To Get Star-Eater Scales | Mechabre God Roll | Osteo Striga Catalyst | Riptide God Roll | Queens and Worms Quest
Game Guides - Destiny 2 Redeem Codes | How To Unlock All Subclasses | Memories of Ruin Puzzle Solution| Strikes Guide | Where To Farm Cabal | Where To Farm Fallen | Where To Farm Hive | Where To Farm Scorn | Where To Farm Vex | How To Get 100k Nightfall Score | 
Raid Guides - Master King's Fall Totem Challenge Explained |