Destiny 2 is set to revamp their experience for new and returning players with the release of The Witch Queen, the most anticipated expansion in the game's history, garnering over 1 million pre-orders. 
As expected, the developers have warned players trying to jump into the game once the DLC hits on 22nd February about potential server issues and long queue times as they may not have the capacity to accommodate thousands of them at a time. 
In fact, if you're looking to do a bit of housekeeping before the servers are out, you may be cutting a bit too close, as the downtime is set to be quite long. 
Destiny 2 The Witch Queen server downtime
Via the official Bungie Help Twitter account, the developers revealed that server maintenance leading up to The Witch Queen will start on 21st February at 6 PM PST (02:00 UTC).
Bungie added: "Players will be removed from activities at 6:45 PM (0245 UTC) and be unable to log in until 9 AM (17:00 UTC) on February 22."
Tomorrow (February 21) at 6 PM PST (0200 UTC), Destiny 2 will undergo maintenance for Update 4.0.0.1.

Players will be removed from activities at 6:45 PM (0245 UTC) and be unable to log in until 9 AM (1700 UTC) on February 22.

More info: https://t.co/48Mjp1cTHz

— Bungie Help (@BungieHelp) February 20, 2022
According to the Bungie Destiny server and update status, players will be able to pre-load The Witch Queen at 7 PM PST (03:00 UTC), adding that PlayStation 4 users "will be required to download all associated Destiny 2 Required Content before playing The Witch Queen. These can be downloaded by launching Destiny 2 after the 4.0.0.1 patch is released"
Once The Witch Queen drops, players will lose access to some of the content previously accessible throughout Year 4 of Destiny 2, including seasonal activities, Exotic missions, some Catalysts, and more.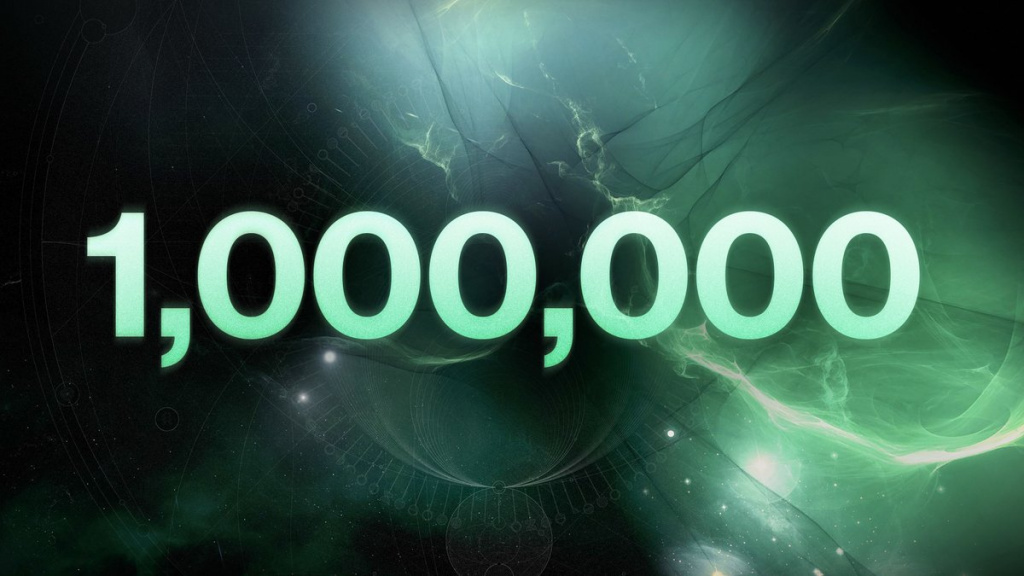 Furthermore, some locales like The Tangled Shore and currencies will fade away, with the most important being Gunsmith materials from Banshee-44. If you didn't have time to turn over those mats, you're out of luck, as they will simply fade away once The Witch Queen launches.
Featured image courtesy of Bungie.
---
For more Destiny 2 news, be sure to check out our dedicated section or take a look at some of our Guides & Tutorials just below:
Weekly Updates - Destiny 2 Weekly Reset | Destiny 2 Weekly Challenges | Destiny 2 Xur Location This Week | Destiny 2 Trials of Osiris Map & Rewards This Week | Destiny 2 Lost Sector Rotation |
Upcoming Updates - Destiny 2 Season 19 Release Date | Destiny 2 The Dawning Event 2022| Destiny 2 Lightfall Release Date | Everything We Know About 'Destiny 2 The Final Shape'
Exotics, Catalyst & God Rolls - Alter of Reflection Catalyst Quest | Austringer God Roll | Calus Midi Tool God Roll | Dead Man's Tale God Roll | Fixed Odds God Roll | Hawkmoon God Roll | How To Get Come To Pass | How To Get Dawn Chorus | How To Get Omnioculus | How To Get Star-Eater Scales | Mechabre God Roll | Osteo Striga Catalyst | Riptide God Roll | Queens and Worms Quest
Game Guides - Destiny 2 Redeem Codes | How To Unlock All Subclasses | Memories of Ruin Puzzle Solution| Strikes Guide | Where To Farm Cabal | Where To Farm Fallen | Where To Farm Hive | Where To Farm Scorn | Where To Farm Vex | How To Get 100k Nightfall Score | 
Raid Guides - Master King's Fall Totem Challenge Explained |