Destiny 2:
The Witch Queen expansion has added brand new quests
to progress in the game, and one of them is the Trust Goes Both Ways quest. While playing, you will encounter Fynch, a Hive Ghost who no longer believes the Hive deserve the light and wants you to deal with the Scorn for him.
The quest will get unlocked after that and will begin at Quagmire. Here's how you can complete the Trust Goes Both Ways quest in Destiny 2 to earn Likely Suspect as a reward.
How to complete Trust Goes Both Ways quest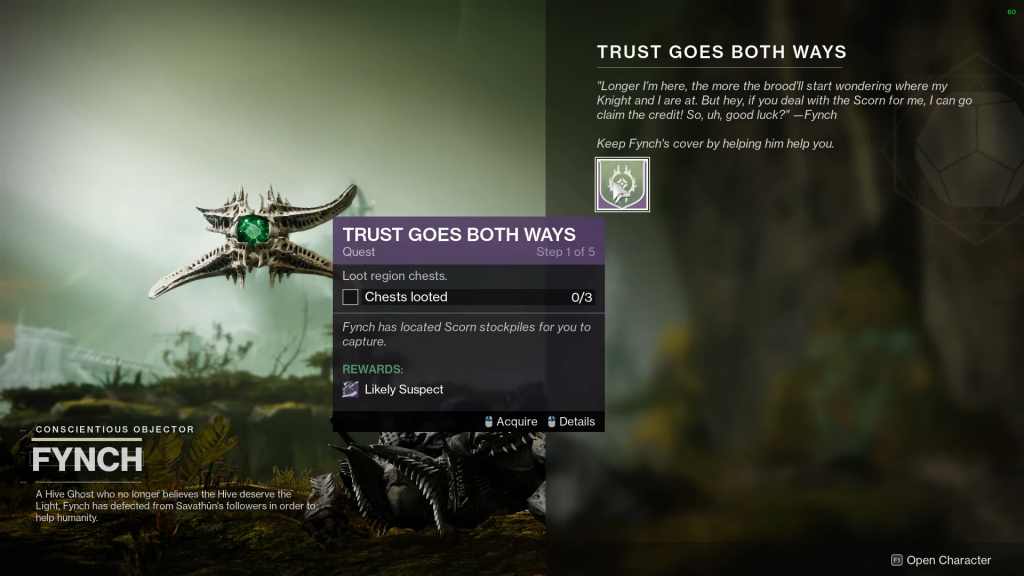 After talking to Fynch, the first task is to find and loot three region chests at the locations marked on the map.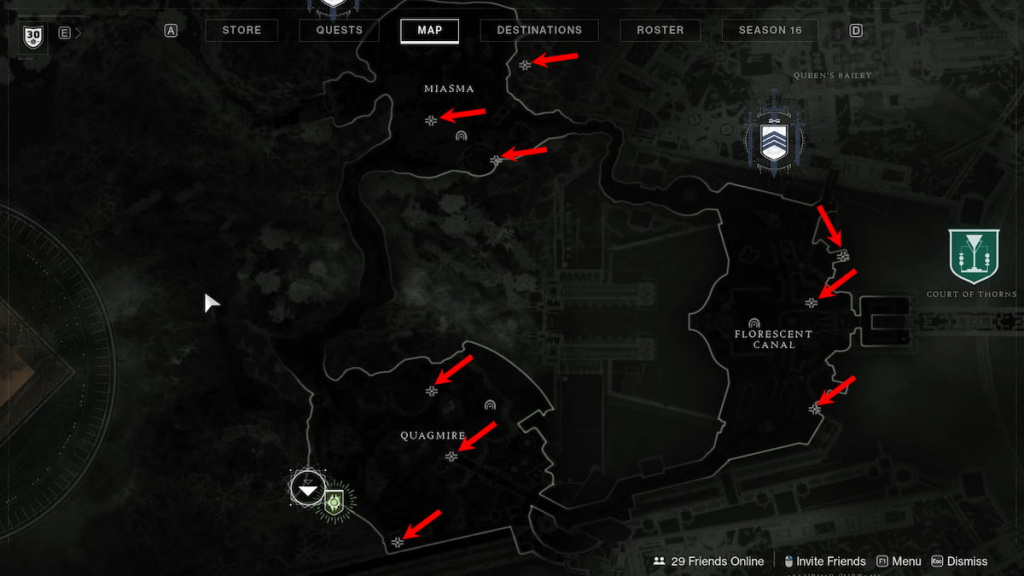 Once you have done that, you need to defeat 100 Scorns and complete the public event in Miasma. 
After that, you will have to complete two patrols and loot four faction chests in Miasma. You can find these chests by roaming around in the area, or you can have a look at the marked locations on the map below.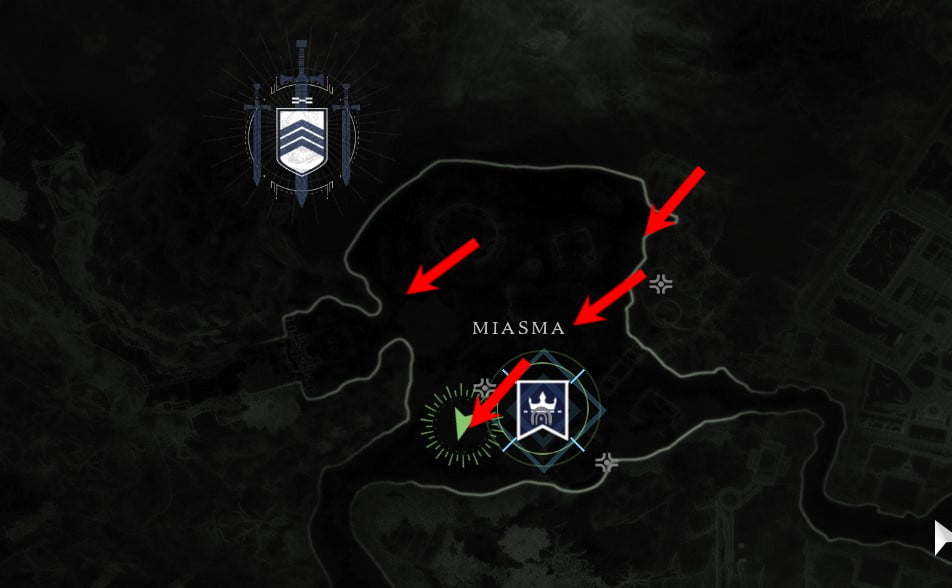 The last step is to go back to Fynch at Quagmire to complete the Trust Goes Both Ways quest and receive your reward, i.e. Likely Suspect.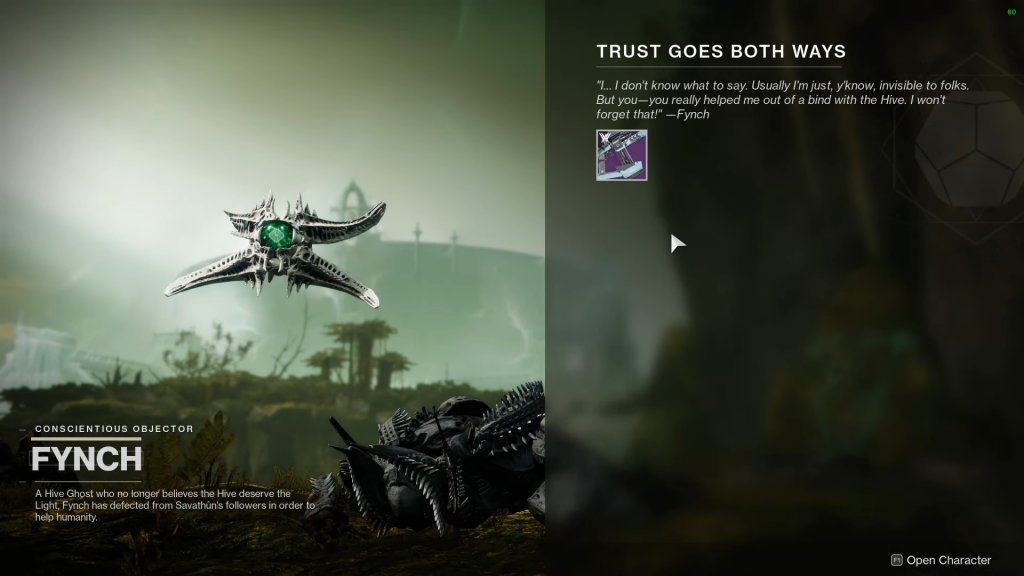 Likely Suspect is a fusion rifle in Destiny 2 dealing high damage to the enemies in the game. Here are the complete stats of the gun:
Impact: 55
Range: 26
Stability: 38
Handling: 53
Reload Speed: 52
Charge Time: 460
Magazine: 7
That's everything about Trust Goes Both Ways quest in Destiny 2: The Witch Queen; it's an easy quest to complete if you don't miss out on any of the steps mentioned above.
Make sure to check out and follow our dedicated Destiny 2 section to stay updated with the latest news, guides, update announcements, tier lists, and more regarding the game.
Featured image courtesy of Bungie.