2021 was quite the year for Destiny 2. Despite no big expansion releases, there was plenty of new content to keep fans busy. With the recent addition of Destiny's 30th-anniversary content and the upcoming Witch Queen expansion, Destiny 2 players should have plenty more to keep themselves busy for the foreseeable future.
As with every new expansion, Bungie will vault some of the older content including, exotic weapons and gear. Players looking to grab those powerful exotics from the monument to lost lights in the tower before Bungles shelves them would require extremely rare currency items called Ascendant Shards. To purchase an exotic piece of equipment, players will need at least one ascendant shard. Here's our guide to finding and obtaining them.
Ascendant Shards in Destiny 2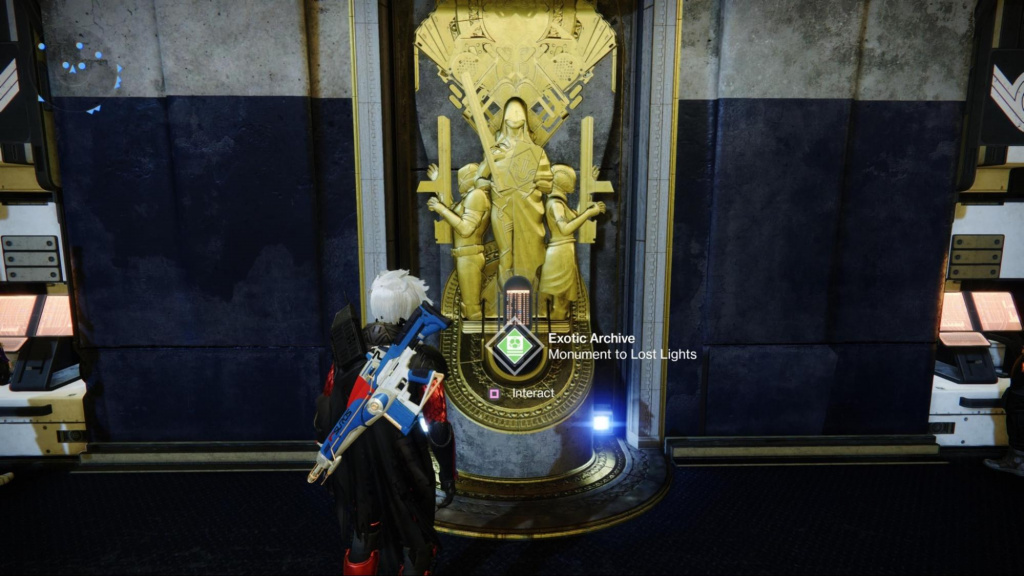 Aside from purchasing exotics in the tower, ascendant shards are also used to masterwork armour. Either way, these are extremely rare items, and players have to grind a lot to obtain just a handful of them. 
The easiest way to get Ascendant shards is to purchase them through vendors Banshee-44 and Ada-1.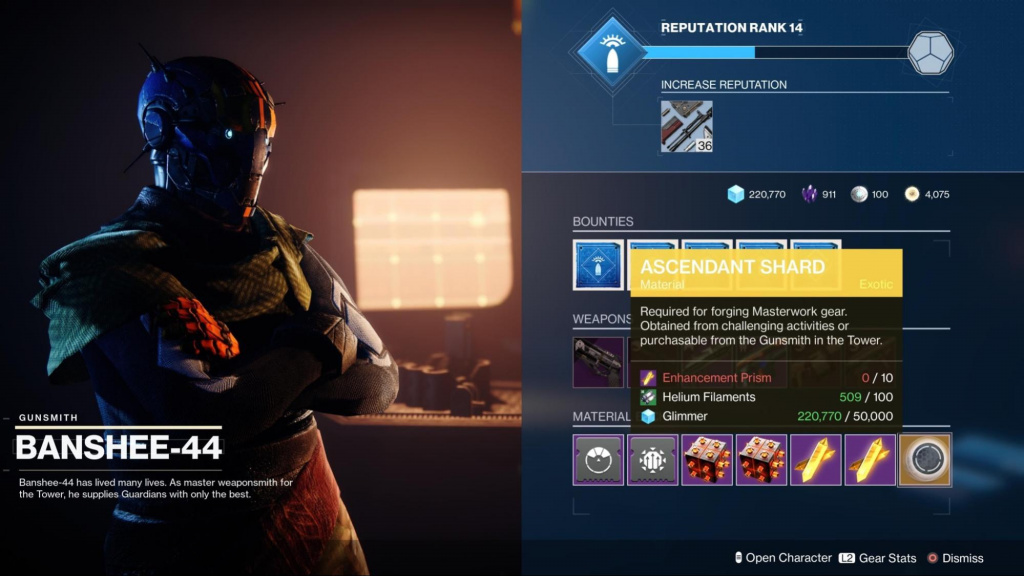 Banshee-44 has two ascendant shards for sale this season and requires:
x10 Enhancement Prism
x50,000 Glimmer
x100 Planetary items (they change daily)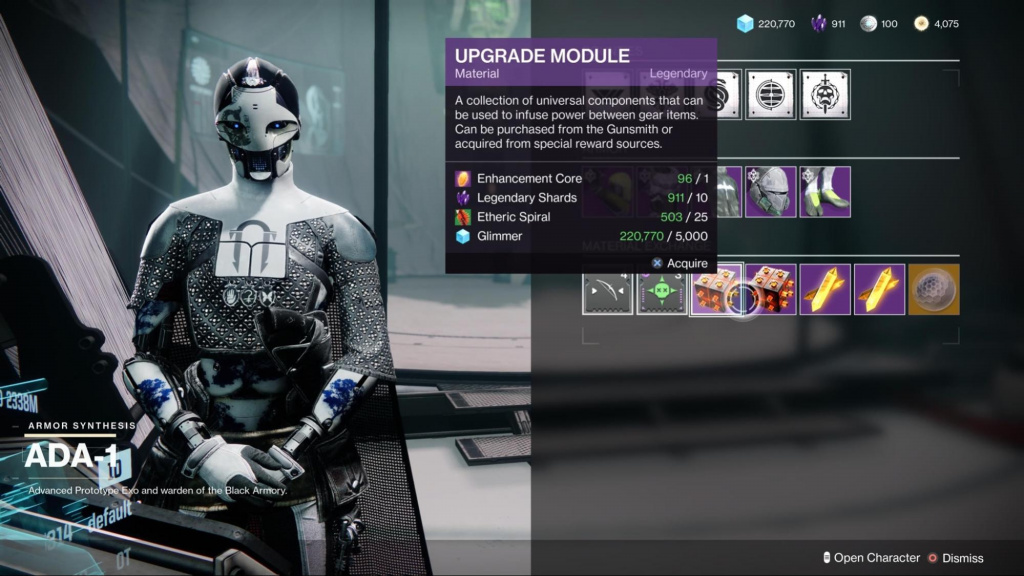 Ada-1 has one ascendant shard for sale this season and requires: 
x1 Enhancement Core
x10 Legendary Shards
x5,000 Glimmer 
x25 Planetary items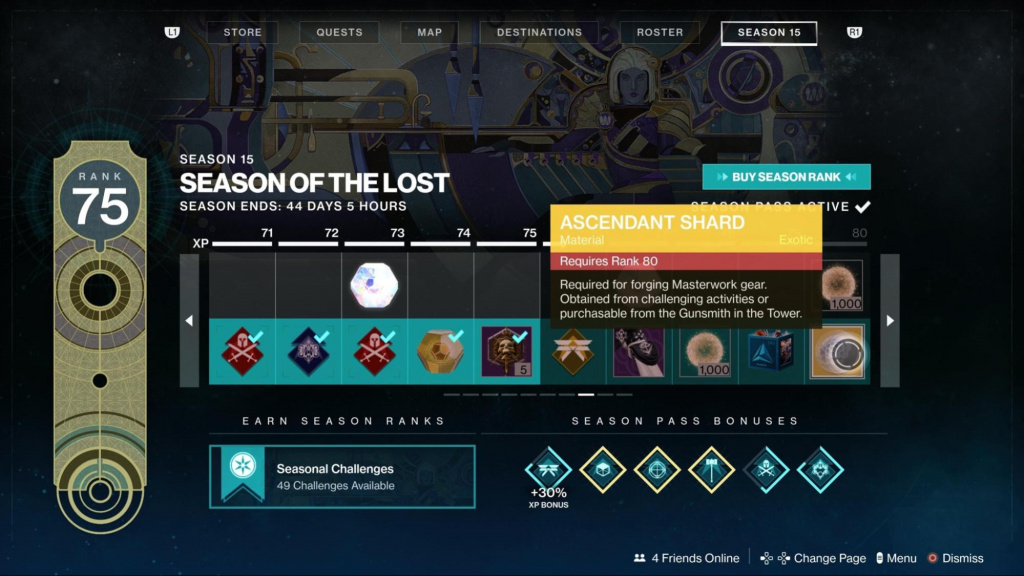 In the Season of the Lost, players can earn three ascendant shards through the premium battle pass. These get unlocked at Rank 80, 85, and 94.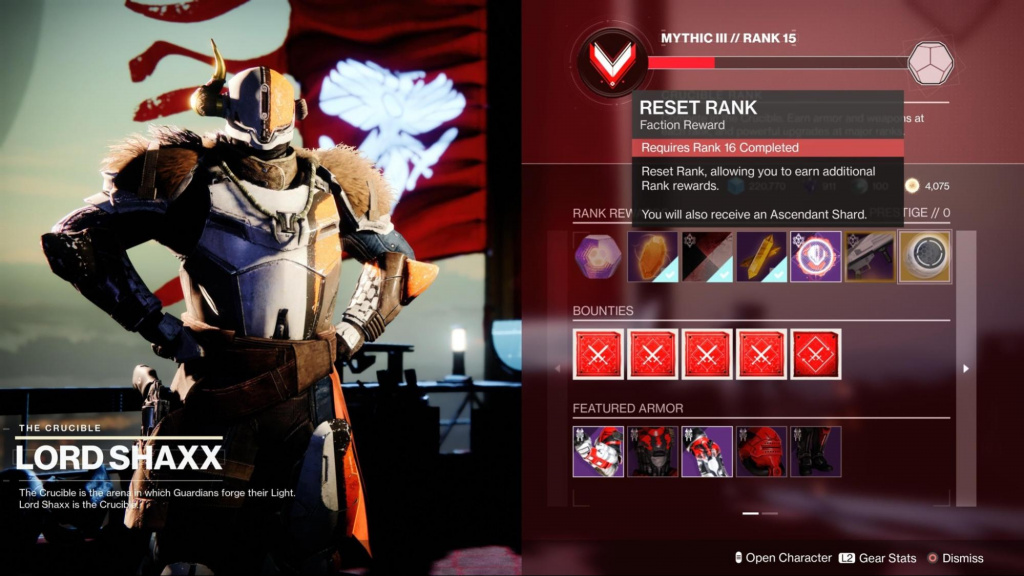 Players can obtain four ascendant shards from the four vendors in the tower by resetting their various game mode ranks. Once players reach rank 16 in Strikes, Crucible, Gambit and Trials, they have the option to reset their ranks. The first rank reset in every season rewards players with one ascendant shard, with the possibility of obtaining a total of four from all vendors.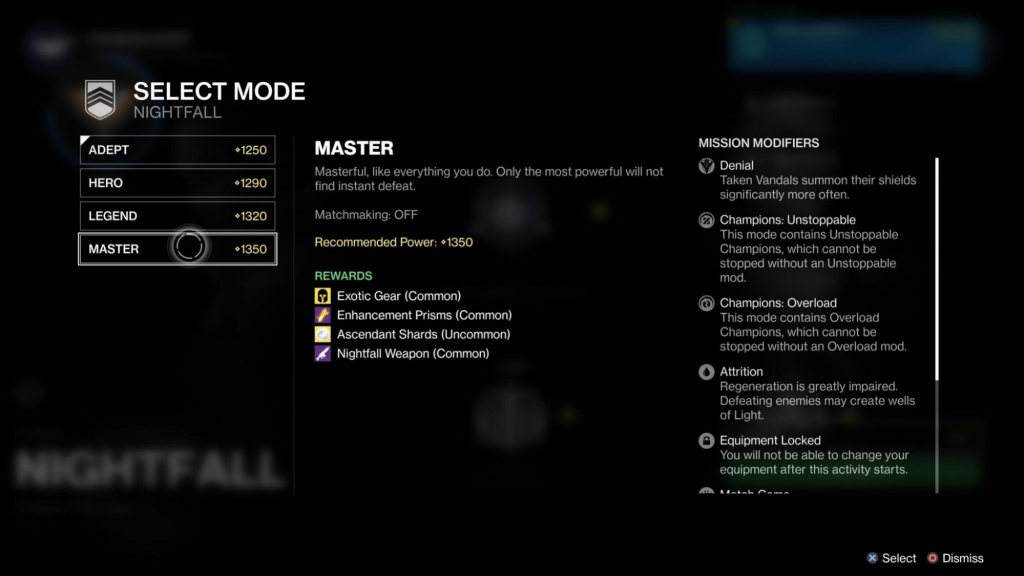 Nightfall strikes drop ascendant shards at master and grandmaster level of difficulty. At master difficulty, it's uncommon to get ascendant shards with an alleged drop rate of 33% on a platinum run. On the other hand, ascendant shards are common rewards at grandmaster difficulty though players will have a nightmarish time killing every overload and unstoppable champions for a platinum run.
Players may also get ascendant shards through the end game crucible activity called Trials of Osiris. Trials require rank 15 in crucibles, which means players have to grind a lot before they can even access it. Once players have access to the trials, they have to get a flawless run, which means seven victories back to back, to earn a single ascendant shard. Players should also keep in mind that only the first flawless run of the week grants an ascendant shard.
These are some ways to get ascendant shards in Destiny 2 at the moment. With The Witch Queen expansion on the horizon, players may be looking to max out the power level and have the most powerful weapons, including the Halo-themed ones, equipped to take on Savathun and her army.
For more on Destiny 2, please make sure to check our dedicated section full of news, guides and more.
Featured image courtesy of Bungie.
---
For more Destiny 2 news, be sure to check out our dedicated section or take a look at some of our Guides & Tutorials just below:
Weekly Updates - Destiny 2 Weekly Reset | Destiny 2 Weekly Challenges | Destiny 2 Xur Location This Week | Destiny 2 Trials of Osiris Map & Rewards This Week | Destiny 2 Lost Sector Rotation |
Upcoming Updates - Destiny 2 Season 19 Release Date | Destiny 2 The Dawning Event 2022| Destiny 2 Lightfall Release Date | Everything We Know About 'Destiny 2 The Final Shape'
Exotics, Catalyst & God Rolls - Alter of Reflection Catalyst Quest | Austringer God Roll | Calus Midi Tool God Roll | Dead Man's Tale God Roll | Fixed Odds God Roll | Hawkmoon God Roll | How To Get Come To Pass | How To Get Dawn Chorus | How To Get Omnioculus | How To Get Star-Eater Scales | Mechabre God Roll | Osteo Striga Catalyst | Riptide God Roll | Queens and Worms Quest
Game Guides - Destiny 2 Redeem Codes | How To Unlock All Subclasses | Memories of Ruin Puzzle Solution| Strikes Guide | Where To Farm Cabal | Where To Farm Fallen | Where To Farm Hive | Where To Farm Scorn | Where To Farm Vex | How To Get 100k Nightfall Score | 
Raid Guides - Master King's Fall Totem Challenge Explained |