It's been a full week since the release of The Witch Queen and the debut of Void 3.0. With players still figuring out the best Void build for all three classes, Volatility has become an important debuff. 
As Void becomes the first Light subclass to receive the Stasis treatment from Beyond Light, Bungie wants to make sure terms they refer to as "keywords" become an integral part of the experience. 
We've detailed how to make the best out of Void Suppression, and now, it's time to take a look at Void Volatility.
How to get Void Volatility abilities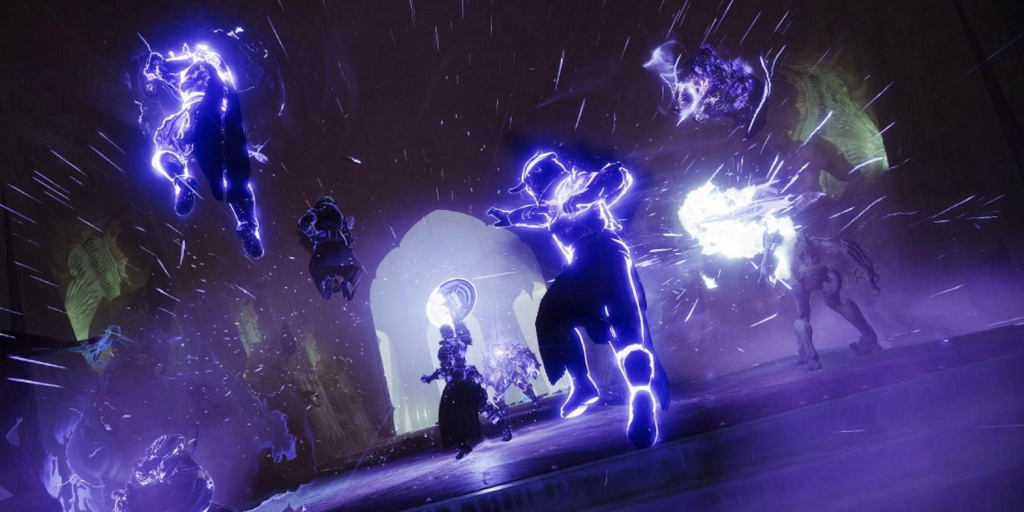 Before we look at what volatility does in Destiny 2, it's important to remind you which abilities can apply the debuff.
Access to volatility varies depending on your subclass, so let's run through them real quick.
Warlocks have access to it via the Pocket Singularity Melee
Titans have access to it via the Sentinel Shield with the Controlled Demolition Aspect equipped
Hunters have access to it via the Moebius Quiver Super ability
Available for all classes, the Volatile Flow mod allows players to gain access to Volatile rounds after picking up a Void elemental well.
On top of the mentioned options, a Fragment that's also available for all classes called Echo of Instability can also help apply the volatility debuff. It activates after getting kills with grenades, giving your Void weapons volatile rounds.
What does Volatility do in Destiny 2?
Volatility is one of the many debuffs available for all classes in Destiny 2 alongside Suppressing and Weakened.
This is the official Bungie description regarding the Volatile debuff.
"The target will explode in a Void detonation upon taking additional damage. If the target dies before volatile has taken enough damage to detonate, the detonation happens anyway."
How to use Volatility abilities in Destiny 2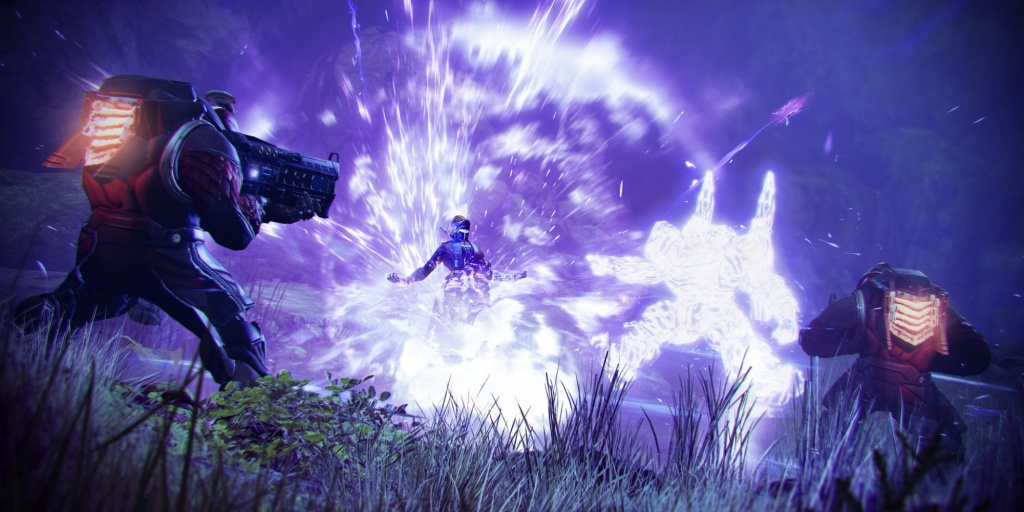 Players have found completing the daily bounty that tasks them with getting enemy kills that have been affected by the volatile debuff a bit of a hassle.
Most red bar enemies will die upon impact with any of the abilities mentioned, thus not counting towards the bounty. Or best option is to single out an enemy and try to get the Volatile rounds buff active so you can clean up the rest without worrying about instantly killing them.
As for Warlocks, using the Melee ability might kill a red bar, but if it's lumped out together with more, they'll get debuffed without instantly dying. Using it on bosses is also a good idea as they will not be instakilled. 
Featured image courtesy of Bungie.
---
For more Destiny 2 news, be sure to check out our dedicated section or take a look at some of our Guides & Tutorials just below:
Weekly Updates - Destiny 2 Weekly Reset | Destiny 2 Weekly Challenges | Destiny 2 Xur Location This Week | Destiny 2 Trials of Osiris Map & Rewards This Week | Destiny 2 Lost Sector Rotation |
Upcoming Updates - Destiny 2 Season 19 Release Date | Destiny 2 The Dawning Event 2022| Destiny 2 Lightfall Release Date | Everything We Know About 'Destiny 2 The Final Shape'
Exotics, Catalyst & God Rolls - Alter of Reflection Catalyst Quest | Austringer God Roll | Calus Midi Tool God Roll | Dead Man's Tale God Roll | Fixed Odds God Roll | Hawkmoon God Roll | How To Get Come To Pass | How To Get Dawn Chorus | How To Get Omnioculus | How To Get Star-Eater Scales | Mechabre God Roll | Osteo Striga Catalyst | Riptide God Roll | Queens and Worms Quest
Game Guides - Destiny 2 Redeem Codes | How To Unlock All Subclasses | Memories of Ruin Puzzle Solution| Strikes Guide | Where To Farm Cabal | Where To Farm Fallen | Where To Farm Hive | Where To Farm Scorn | Where To Farm Vex | How To Get 100k Nightfall Score | 
Raid Guides - Master King's Fall Totem Challenge Explained |