For the most part, the new
Dota 2 Battle Pass
for The International 10 is great. It has a massive list of features, great cosmetics, and there's still a lot more to come. However, one feature which the community really didn't like at all was the Dota 2 Battle Pass Sideshop.
The Sideshop felt like a huge grind, using the Autobattler format, and few people loved this new feature. 
Dota 2 Battle Pass Sideshop removal
In the early hours of the morning on 5th June, Valve decided to listen to the community and remove the Dota 2 Battle Pass Sideshop from the game. This change comes only a few days after Valve made it easier to gain free levels in the Battle Pass.
Valve explained in a short but sweet post: "Sithil and Quirt's reimagined Sideshop has been shut down. Immortals can now be recycled using the same system as last year.
"For players that have already recycled immortals, the system will automatically backfill your progress on this replaced system and grant you additional immortal treasures as appropriate."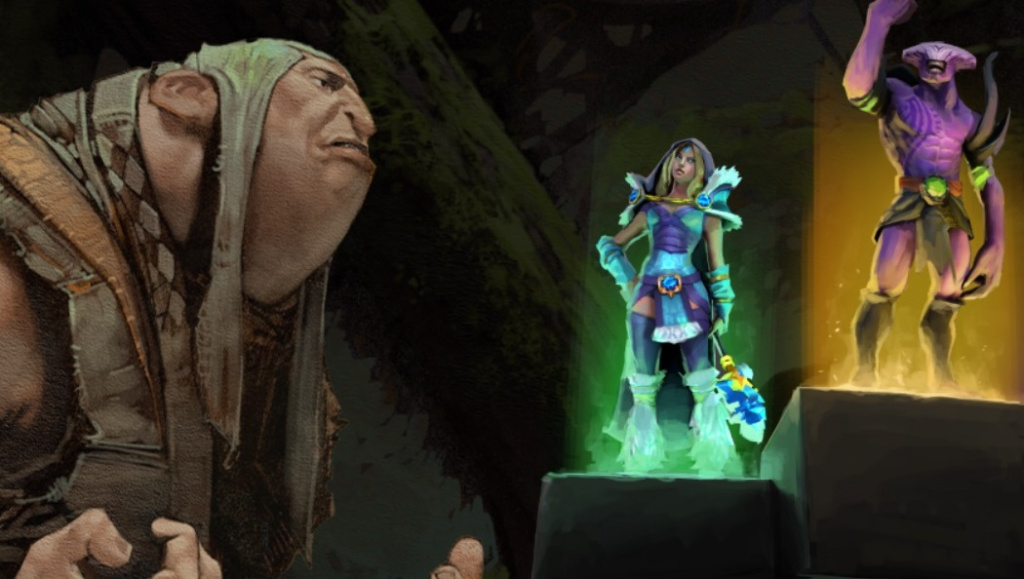 The Dota 2 Sideshop is no more (Picture: Valve)
The good news is any rewards you've earned through the Sideshop will remain in your inventory. Further, you will get Rylia's Battle Blessing spins where the Sideshop gold rewards used to be in your Battle Pass. At level 100, we got five spins.
Another bit of good news is Valve has changed the amount of weekly Battle Points available from wagering to how it was last year, and Valve has removed the ticket requirement for Gauntlet.
If you still have gold left and want to continue playing in the Sideshop, then you can use the console command "dota_show_sideshop". 
If you are waiting for Immortal Treasure II to get released for Battle Pass owners, then spend some time watching the latest episode of our Lockdown video series.
Lockdown: Black Lives Matter and Batwoman's future (04.06.2020)