Choice and consequence was the central pillar in the original Dying Light, and its sequel,
Dying Light 2: Stay Human
, is no different. However, Techland's latest title emphasises RPG elements, both in storytelling and its gameplay, through a branching storyline and two distinct skill trees.
The dialogue options you choose during conversations in Dying Light 2 affect the later narrative. Similarly, the skills you decide to invest in, especially in the early hours, may drastically change your gameplay experience. With that said, here are some of the best skills you should unlock early in Dying Light 2
What skills to unlock in Dying Light 2
Dying Light 2 offers two distinct skill trees - Parkour and Combat, which you can unlock and progress throughout your playthrough. Unlocking the skills in the parkour tree requires parkour ability points and a certain level of stamina.
Similarly, the combat tree requires combat ability points and a certain level of health. You can level up either your health or stamina at a time by using three Inhibitors, though we recommend levelling up the stamina first since parkour skills are more crucial in the early hours.
Firm Grip (Parkour Skill)
You will be climbing several ledges in Dying Light 2, and you will notice that, at times, your stamina won't allow you to climb anymore, which would then result in a frustrating fall.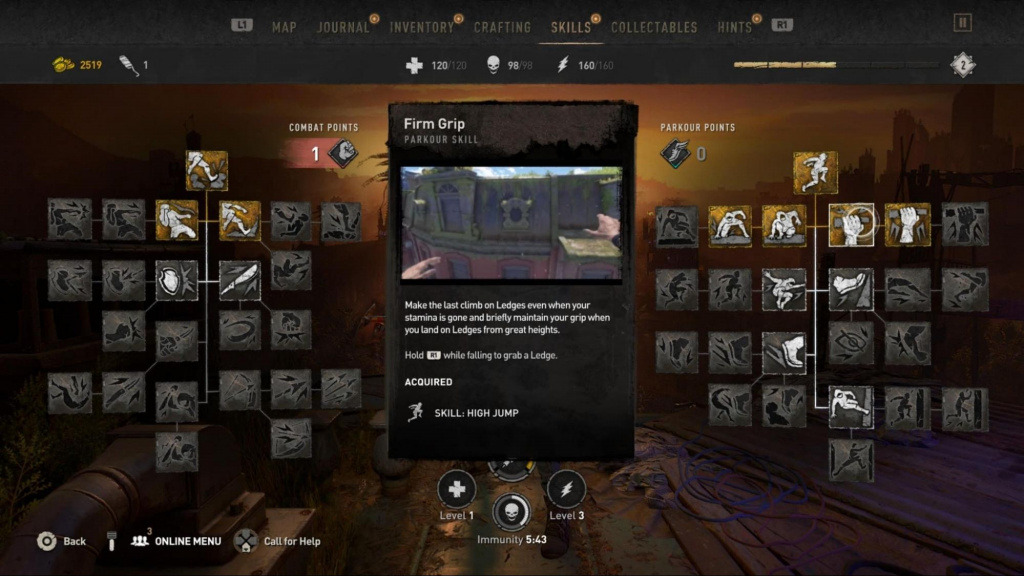 Sometimes, this could result in instant death and losing all your night bonus when exploring at night. Firm Grip allows you to climb that last ledge despite losing your stamina and is a must-have skill to traverse efficiently in the early hours.
Active Landing (Parkour Skill)
You won't find the perfect spot to land or tumble down a building at times, resulting in fall damage.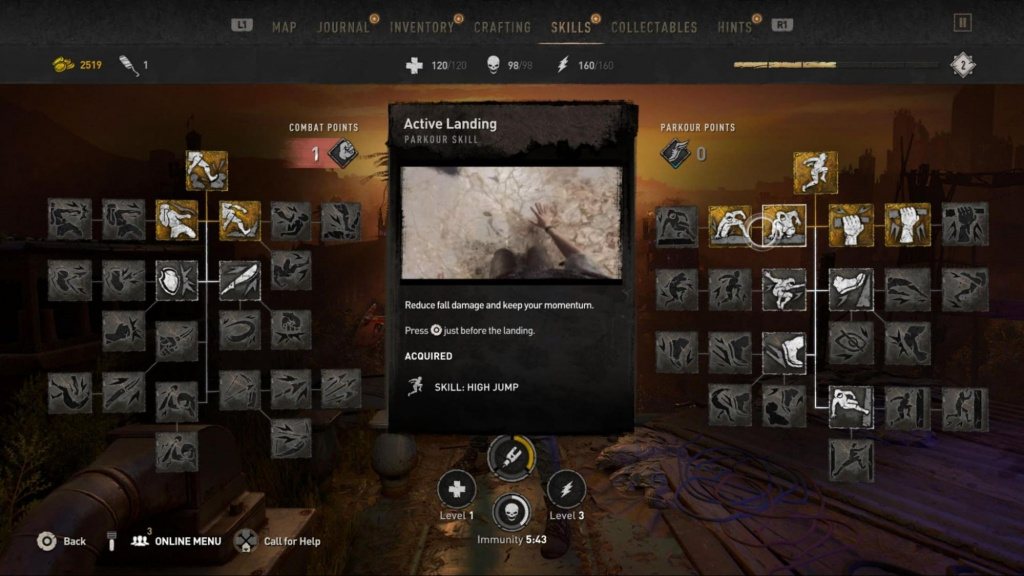 Followingly, it's important to acquire active landing early on as it reduces fall damage and allows you to retain your momentum.
Power Attack (Combat Skill)
While you can parkour your way out of trouble, sometimes you have to get your hands dirty, and it's straightforward to get surrounded by hordes of enemies in Dying Light 2.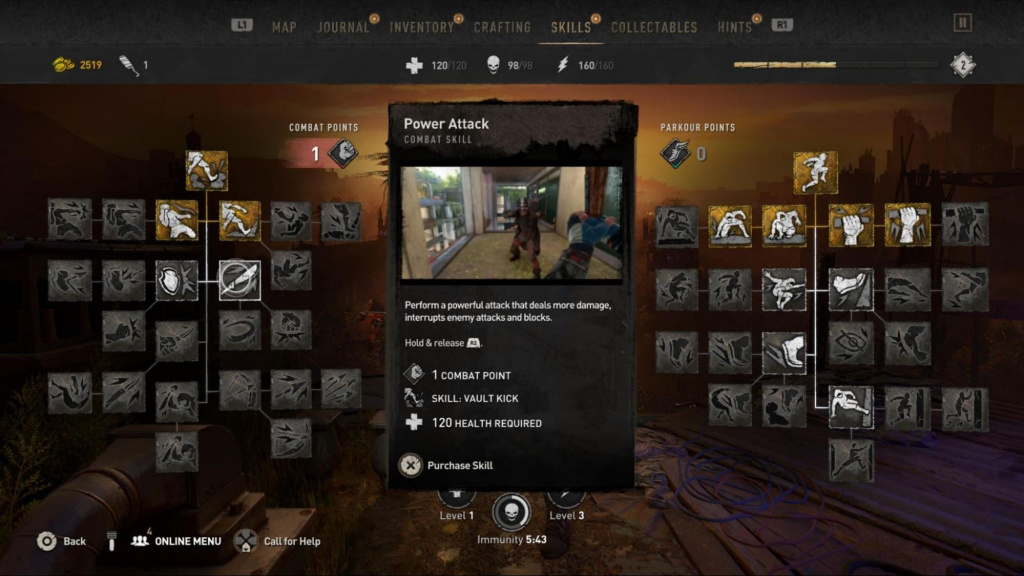 A power attack is an essential skill for situations like these as it does heavy damage and allows you to clear the room quickly.
Sleek Runner (Parkour Skill)
At night, prowlers will alarm nearby hordes of infected after spotting you, resulting in frantic chase sequences.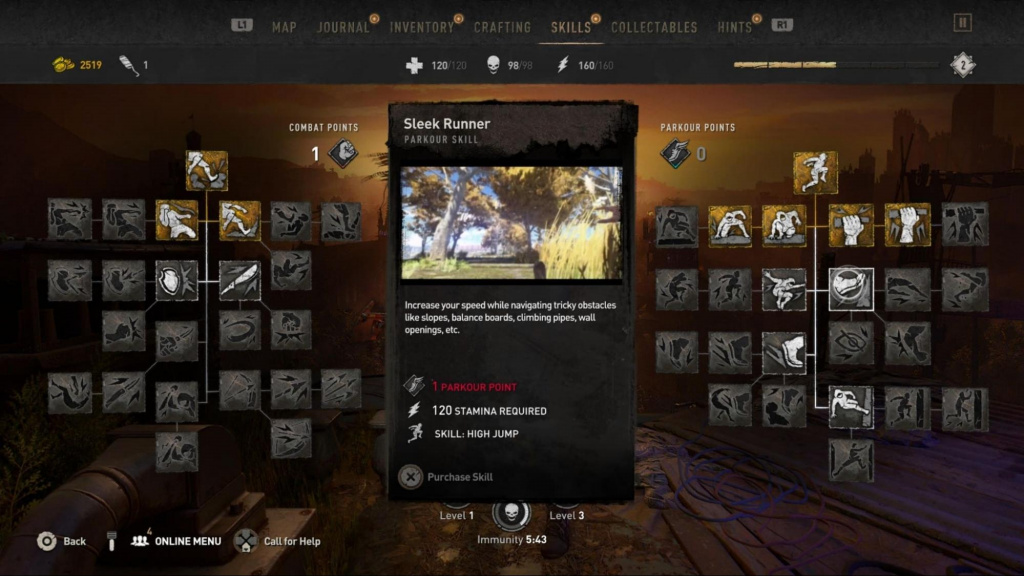 To reach the nearest UV lights and end the chase sequence, you need to move quickly, and the sleek runner skill does just that.
These are some essential skills that you must acquire early on in Dying Light 2 to have a smoother experience. Make sure to check our dedicated Dying Light 2 section for more coverage.
Featured image courtesy of Techland.