An important decision to make early on in Elden Ring is the starting class selection when you begin the game. Players choose between different classes that will provide varying styles of gameplay, each with its own strengths and weaknesses.
Starting classes in Elden Ring also have starting items and equipment, to complement the abilities of the class. Further customization is available through different armour sets and skills, but starting class will make all the difference early-game.
A popular new class is getting lots of attention so far with players very interested in the potential. Here's a detailed guide to Elden Ring's Confessor class, including gameplay details, starting items, and stats.
Elden Ring Confessor class - Starting stats & items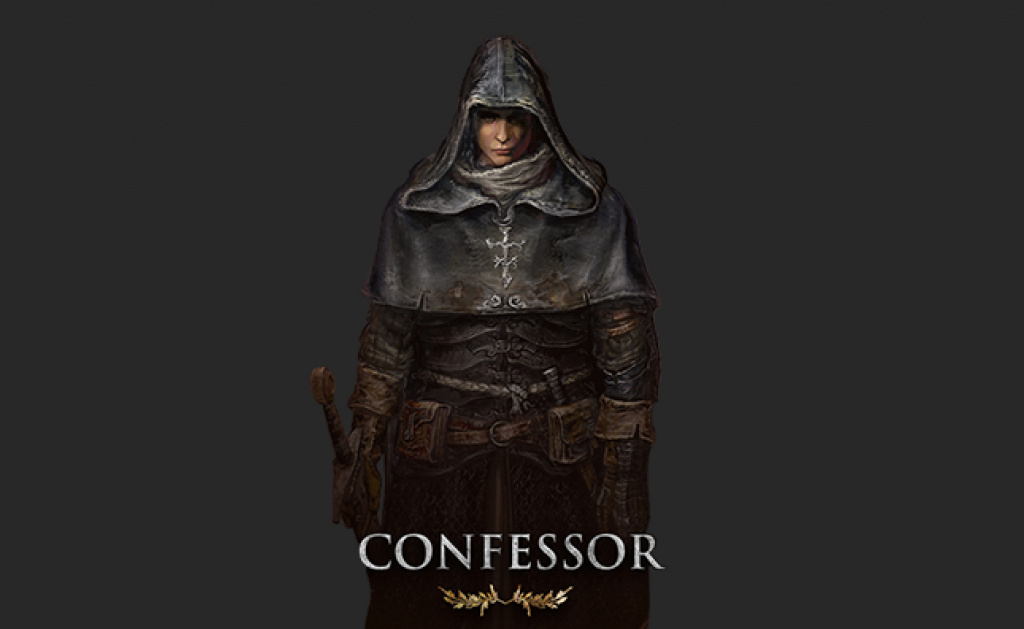 The Confessor class in Elden Ring is described as "A church spy adept at covert operations. Equally adept with a sword as they are with incantations." It's a well-rounded class and could certainly be considered as one of the best Elden Ring starting classes for beginners.
Check out the starting items for the Confessor class in Elden Ring below:
Broadsword

Kite Shield

Finger Seal
Urgent Heal
Assassin Approach
Confessor Hood
Confessor Armor
Confessor Gloves
Confessor Boots
Vision of Grace
Player choice of Keepsake
Featuring a very effective combination of weapons, Confessor players will be able to perform magical abilities, as well as hold their own in close-range combat with their Sword and Shield. If you're having thoughts about the Keepsakes, check out our guide for the best keepsake items to aid your selection.
CONFESSOR: A church spy adept at covert operations. Equally adept with a sword as they are with their incantations.

SAMURAI: A capable fighter from the distant Land of Reeds. Handy with katana and longbows.

Pre-Order #ELDENRING: https://t.co/PTkxSAMqvhpic.twitter.com/OkdCYsGPZU

— ELDEN RING (@ELDENRING) February 15, 2022
The Confessor class starts Elden Ring at level 10 with some very impressive ratings. Check out the rest of the starting stats for the Confessor class below.
Level - 10
Vigor - 10
Dexterity - 12
Mind - 13
Intelligence - 9
Endurance - 10
Faith - 14
Strength - 12
Arcane - 9
With a very impressive and balanced set of stats, there are many possibilities when building out your Confessor. Already at level 10 when beginning Elden Ring, the early gameplay should be enjoyable with this starting class.
Elden Ring Confessor gameplay advantages
The Confessor is a bit of a mix from multiple other classes. It carries some of the covert Assassin-like capabilities of the Bandit while maintaining magical abilities similar to the Prophet with high Faith.
Just like the Vagabond starting class, the Confessor also comes equipped with a 100% Physical Damage reduction Shield for combat purposes. Players new to Elden Ring would enjoy this class as it can do a bit of everything.
Experienced players may become frustrated with the Confessor as the physical stats are very medium, and it could have limitations as players progress the title.
Make sure to check out the rest of our dedicated Elden Ring page for all the latest guides, updates, and much more.
Featured image courtesy of FromSoftware.