Elden Ring starts with ten playable classes with ranging stats and attributes to fit every playstyle possible. Depending on whether you're new to a FromSoftware game or a Soulsborne veteran, the class you pick has significant importance to how you intend on playing the game.
In Elden Ring, a mechanic allows you to reallocate current character stats; however, it requires an item called Larval Tear. This item allows a boss NPC "to birth people anew"; however, it can be acquired from specific locations.
Here's how to find Larval Tears and how to use them to "rebirth" your character in Elden Ring.
Where to find Larval Tears in Elden Ring?
There are two ways players can acquire Larval tears in Elden Ring: looting and buying. As of writing, only one merchant NPC sells Larval Tears if you're willing to fork out Runes for them.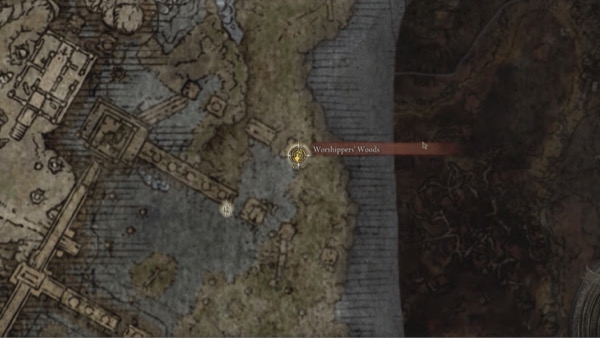 Locate the Nomadic Merchant inside the ruins of the Siofra River Well in East Limgrave. This merchant is very difficult to find; however, if you have previously explored the underground ruins, you should have found a few Sites of Grace, notably the Worshippers' Woods Site.
From the Site, make a 180 and travel northeast until you've reached a scaffolded ruin with a ladder going up. Keep climbing the ruins until you reach a wooden bridge that crosses over into a waterfall.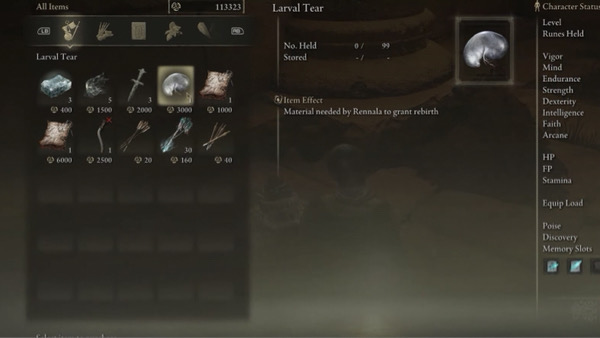 Beyond the waterfall, move right towards the edge and jump down to reach an empty space where the merchant can be found. He'll sell the Larval Tears for 3,000 Runes each.
The other way of acquiring Larval Tears in Elden Ring is through farming. The first location is nearby a cliff at Agheel Lake south of Waypoint Ruins.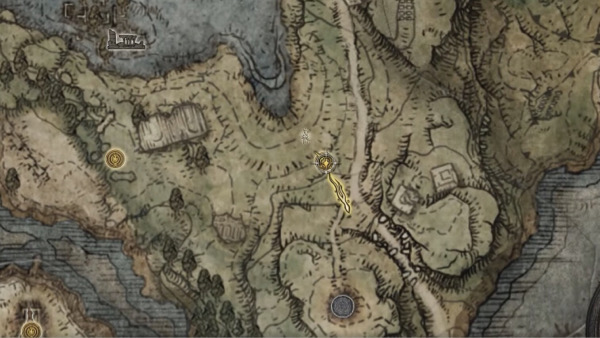 You will encounter a hidden boss battle with a bear at this location, which was first discovered during the Network Test. The bear will overwhelm you at first with its aggressive attacks but, when defeated, drops a Laval Tear.
The eternal city of Nokron is the following location where the item can be looted from corpses inside a stone building and tent, respectively. Furthermore, outside the Village of the Albinaurics, towards the Cathedral of Manus Celes, you can find another Larvel Tear nearby a well.
Additionally, you can acquire a Larval Tear after defeating the Mimic Tear at Nokron. This boss can be defeated during the Ranni/Renna questline in which she'll send you to the eternal city to meet up with Blaidd the Wolfman.
How to use Larval Tears in Elden Ring?
Larval Tears can be used towards the Rebirth or Respec mechanic, allowing players to reset their character stats. They'll need to complete all the quests and defeat its boss, Rennala Queen of the Full Moon, at the Raya Lucaria Academy for the mechanic to be unlocked.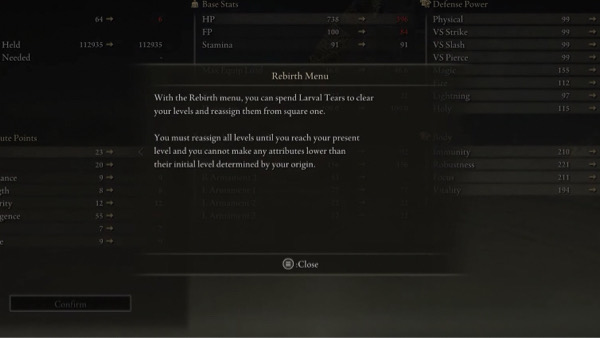 Once this mechanic is unlocked, you can speak with Rennala by visiting her at the Academy to respec your character. You can exchange a Larval Tear for having all your stats reallocated; however, you cannot go below the attributes you've started the game with.
Respec can be of great use if you're not happy with the current character build, explore a new build or correct a past mistake. As long as you have as many Larval Tears in your possession, you can utilise the mechanic as many times as possible.
We want to thank the YouTube channel Game Guides Channel for the complete tutorial on how to "rebirth" your character in Elden Ring.
Featured image courtesy of YouTube / Game Guides Channel.