FromSoftware's highly anticipated fantasy RPG, Elden Ring, is available for console and PC, for which the game has received critical praise ahead of its release. However, as thousands of players descend to The Lands Between, it hasn't been all smooth-sailing for PC hours into its launch.
Instead, FromSoftware is in the hot seat as the game's PC version is mainly receiving mixed to negative reviews, citing bad performance and freezing issues. Making matters worse, Steam reviews for Elden Ring were missing for several hours post-launch, prompting heated discussions online.
Elden Ring PC players claim Steam reviews are getting deleted
In the hours following the highly anticipated release of Elden Ring, avid players were suddenly disappointed with the game's PC version. Many took to the game's official Steam page to complain about the problems they've been experiencing in-game.
lol, all the reviews for elden ring got deleted on steam pic.twitter.com/404n9JmYMa

— Garin (@garinl) February 25, 2022
Unfortunately, players discovered that many of the Steam reviews for Elden Ring seemingly disappeared for several hours following its release. Since then, most reviews have been reinstated on its Steam page, ranging from mixed to negative reviews.
Players have detailed a myriad of technical problems, which as of writing, is still ongoing. Despite the overwhelmingly positive reviews from critics, these issues include poor optimisations, no ultrawide support, inadequate controls, and anti-cheat problems.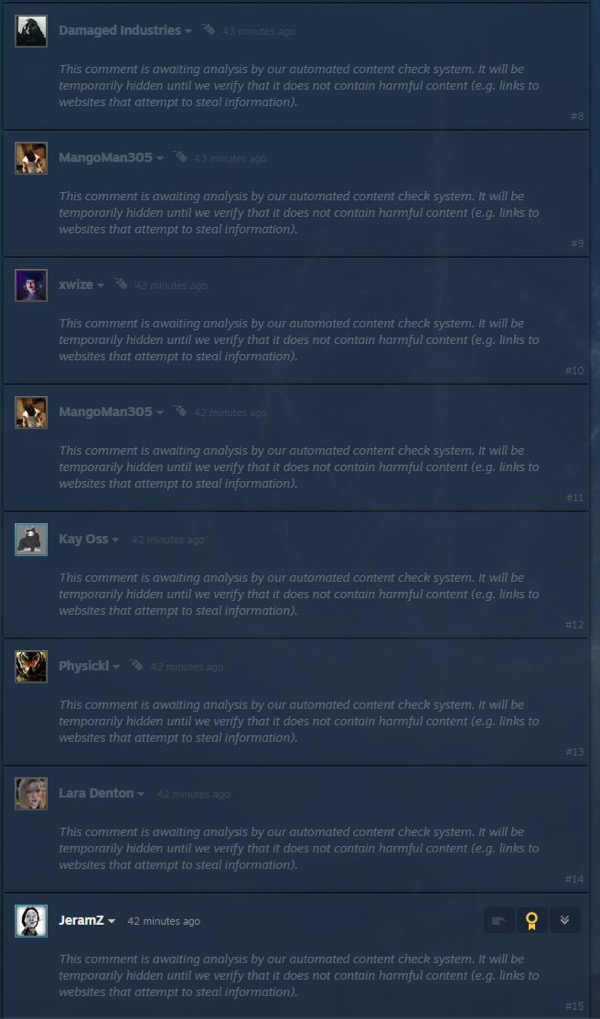 "Unfortunate, I have to give everyone a big warning before buying the game. The game is not well optimised, at least for the PC, and while the frame rate in enclosed areas is very stable, it will constantly stutter in open areas, from which the game will have many since, as the trailers show, you will even be able to ride on this big world map," one Steam user wrote.
Another Steam user expressed their frustrations on how the game couldn't run at 1080p at 60FPS. "Struggling to maintain 60FPS/1080p on a 3080, massive stuttering and drops to the mid-20s, crashed four times within two hours of game time, 60 FPS cap, and no ultrawide support."
Beyond this, the user added that "Easy-Anti cheat will prevent any unofficial fixes or mods for this game, even when playing offline."
Elden Ring report highlighted major PC performance issues 
A report by Digital Foundry revealed that the game performs differently on the available platforms, even with the latest 1.02 patch available. Accordingly, the game experiences stuttering for 250 milliseconds whenever new enemies, areas and effects are on screen.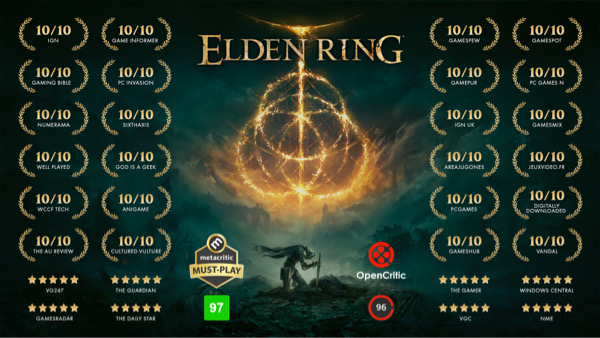 It also reported additional stuttering when loading new areas, which saw a drop in frame rates, bumping it down from 60FPS to around 40FPS.
However, with the game not supporting ultrawide monitors, frame rates above 60FPS aren't supported, and no graphical options for visible scaling were included.
FromSoftware and publisher Bandai Namco have yet to comment on the ranging technical issues hampering player experience for Elden Ring on PC.
We'll continue to follow this story for the latest news and updates.
Featured image courtesy of FromSoftware.