Players who are familiar with Soulsborne titles will understand the importance of starting classes in Elden Ring. Multiple selections allow for different types of gameplay, with each class carrying its own strengths and weaknesses.
Each Elden Ring starting class contains specific items and equipment to match the title and status of the type. Further customization can be achieved through armour and skills, but there's no doubt starting class is an important choice to make, particularly for early-game purposes.
Perhaps the best starting class to select, the Warrior is a very well-rounded choice that will be extremely user-friendly. Here's a detailed guide to Elden Ring's Warrior class, including gameplay details, starting items, and stats.
Elden Ring Warrior class - Starting stats & items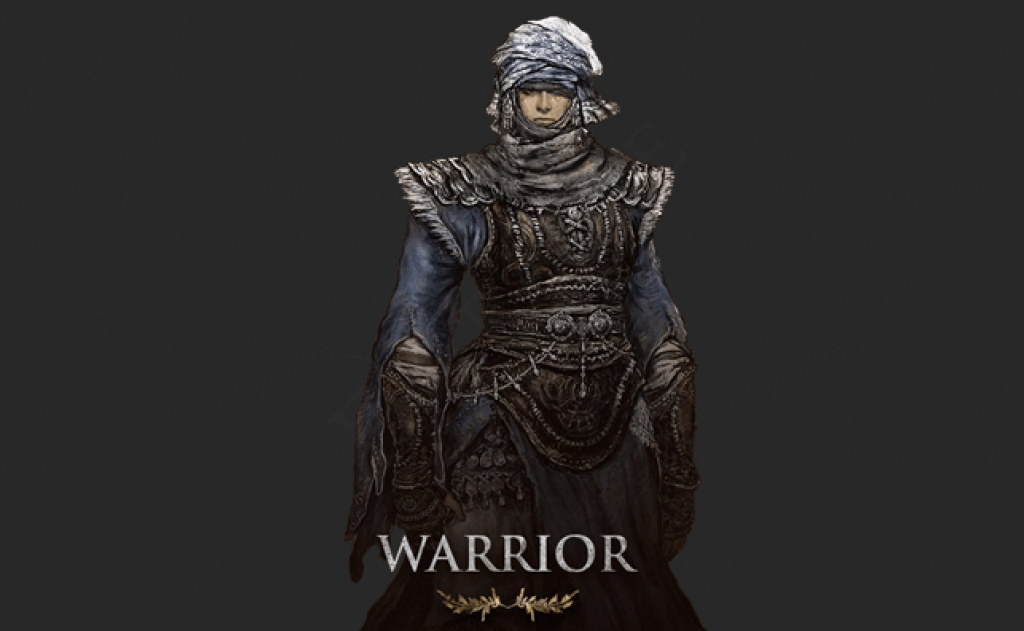 The Warrior class in Elden Ring is described as "A twin-blade wielding warrior from a nomadic tribe. An origin of exceptional technique." Warriors will be one of the most popular selections, and will certainly be the best Elden Ring starting class for beginners.
Check out the starting items for the Warrior class in Elden Ring below:
Scimitar (x2)

Buckler
Blue Cloth Cowl

Blue Cloth Vest
Swordsman Gauntlets

Swordsman Greaves
Vision of Grace
Player choice of Keepsake
As you can see the Warrior is set up with a handful of useful items, headlined by the dual-bladed attack (Scimitars). For some additional help in the early onset of Elden Ring, check out our guide for the best keepsake items to select.
WARRIOR: A nomad warrior who fights wielding two blades at once. An origin of exceptional technique.
PRISONER: A prisoner bound in an iron mask. Studied in glintstone sorcery, having lived among the elite prior to sentencing.
Pre-Order #ELDENRING: https://t.co/oooEiDTmRvpic.twitter.com/IyzMhb8ZAt

— ELDEN RING (@ELDENRING) February 8, 2022
The Warrior class starts off Elden Ring at level 8 and features multiple impressive ratings. Check out the rest of the starting stats for the Warrior class below.
Level - 8
Vigor - 11
Dexterity - 16
Mind - 12
Intelligence - 10
Endurance - 11
Faith - 8
Strength - 10
Arcane - 9
A well-rounded class suited for combat with impressive weaponry, the Warrior features staggering Dexterity and reliable numbers in Vigor, Endurance, and Strength. There aren't many downsides to the Warrior, as it's certainly a good choice for inexperienced players.
Elden Ring Warrior gameplay advantages
The Warrior is an intriguing choice for Elden Ring's starting class thanks to its high dexterity to wield advanced weapons. Starting items and level for the Warrior are also impressive as players will begin the game Level 8 with two scimitars and a light shield.
As the only starting class in Elden Ring that begins the game with two weapons, the Warrior also features an array of medium physical stats. Players should make use of the dodge rolling with this class for combat purposes, as it will aid you greatly in close-range fights.
More experienced players could also make the Warrior into a very useful Archer build thanks to the Dexterity numbers. So keep in mind the possibility of long-range attacks.
Make sure to check out the rest of our dedicated Elden Ring page for all the latest guides, updates, and much more.
Featured image courtesy of FromSoftware.