Elden Ring is a dark fantasy action RPG in which you can choose between ten distinct starting classes. Every Elden Ring class offers a different gameplay experience, and while some make progression easy in the early hours of the game, others make it downright difficult.
The Bandit class specializes in range and stealth combat, with the Bow weapon type being an essential part of it. However, unlike magic abilities, incantations, and melee weapons, bows, in particular, don't do enough damage, making certain encounters especially hard to overcome. As such, here's our guide on how to increase the arrows and bolt damage in Elden Ring.
Increasing Arrows and Bolt Damage in Elden Ring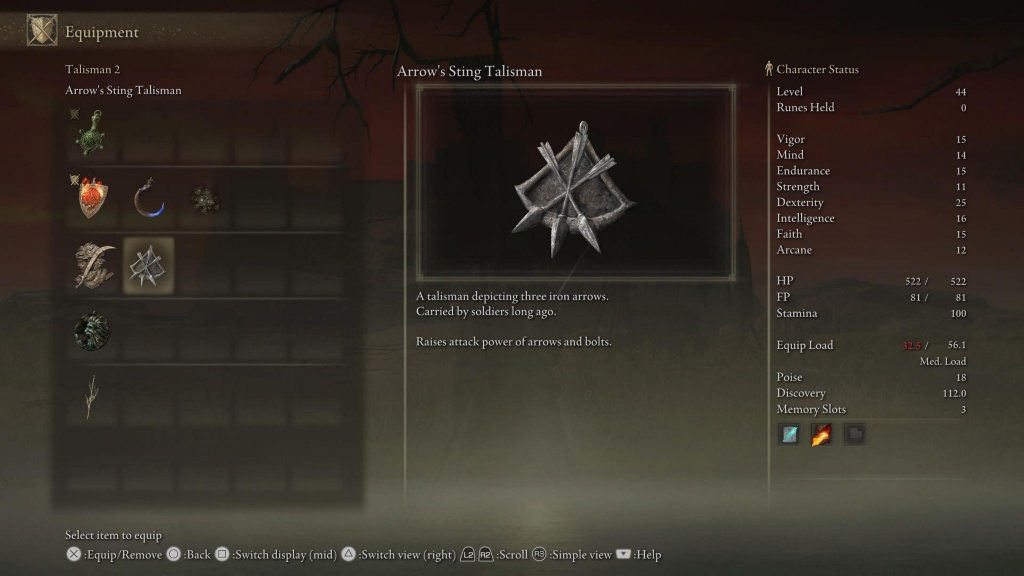 You can increase your arrows and bolt damage in Elden Ring by equipping the Arrow's Sting Talisman. Thankfully, you can get this Talisman quite early in the game. For this, you have to travel to the Caelid region of the game.
To get to Caelid early on in Elden Ring, you have to go to the Dragon-Burnt Ruins, which is South of The First Step Grace. Here, opening the chest in the underground tomb will teleport you to the Sellia Crystal Tunnel in the Caelid region.
Sellia Crystal Tunnel is brimming with high-level enemies that can one-shot kill you. We recommend that you sprint your way out and explore the Caelid region. Head South of the Sellia Crystal Tunnel to find the Impassable Great Bridge.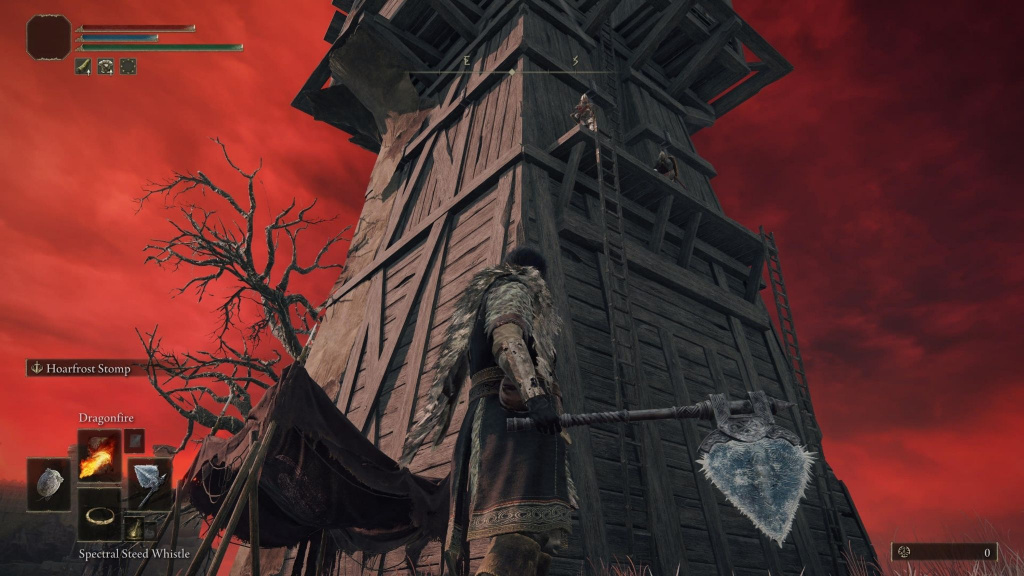 Right before the bridge, where you will also find a Grace, there's a humungous tower swarming with knights. You will find the Arrow's Sting Talisman in the treasure chest at the top of this tower.
Make sure to take out the two knights waiting for you at the top of the ladder before you start climbing to avoid fall damage from their attacks. The top floor is also swarming with knights that can one-shot kill you. It's best to run past them, loot the chest for the Arrow's Sing Talisman and scurry back down.
That concludes our guide on how to increase arrows and bolts damage in Elden Ring. Make sure to check out our dedicated Elden Ring section for more news, guides, and features.
Featured image courtesy of FromSoftware.