Elden Ring features a plethora of NPCs connected to various main and side quests to complete. Some have massive implications for unlocking any of the main endings or aiding your progression in-game.
The Sorceress Sellen is an important NPC as her questline has significance to players with high Intelligence/Mind builds. Completing her questline will decide her fate, so we will explain where to find Sellen and complete her questline in Elden Ring.
Where to find Sorceress Sellen in Elden Ring?
To begin Sorceress Sellen's questline, you'll need to locate her at the Waypoint Ruins, which requires you to defeat the Mad Pumpkin Head boss. Once defeated, find the Site of Grace nearby and open the door beside it to see the sorceress awaiting your arrival.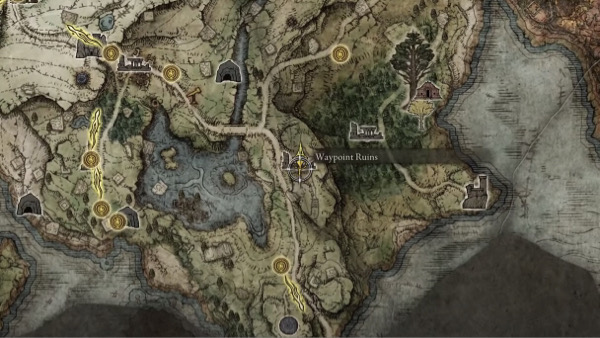 After speaking with her, in which you opt to learn sorcery, she'll accept you as an apprentice and trigger her questline. After asking more about Glintstone Sorcery and learning new sorcery, you'll need to progress further in the main questline. However, you can do a few things before visiting Sellen once again.
Find the Royal House, Academy and Conspectus scrolls
Complete the Raya Lucaria Academy questline and defeat Rennala
Locate Primeval Sorcere Azur in Mt. Gelmir
How to complete Sorceress Sellen's quest in Elden Ring?
Return to Waypoint Ruins to unlock the following part of Sellen's quest, which she'll give you the Sellian Sealbreaker and the task of locating another sorcerer at the Sellia Hideout in north-east Caelid. This hideout can be found at the Church of the Plague and finding a sorcerer atop a tombstone.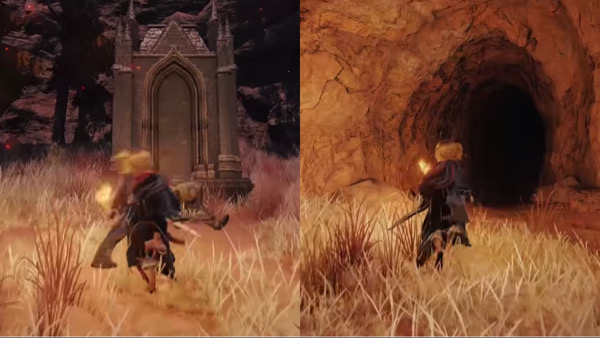 Behind the tombstone is a cliff where striking it reveals the entrance to the Sellia Hideout. Follow the main route, avoiding the enemies in the tunnel down until you find a blue seal.
Using the Sellian Sealbreaker, unlock the door to find Sorcerer Lusat, where he'll give you the Stars of Ruin spell. Head back to Waypoint Ruins and exhaust all dialogue with Sellen, where she reveals that you have to locate her body at the Weeping Peninsula.
Sellen's body is at Witchbane Ruins, south of the Fourth Church of Marika. Before leaving, she'll gift you with Starlight Shards and reveal that wants to bring their Azur and Lusat's bodies to the Academy.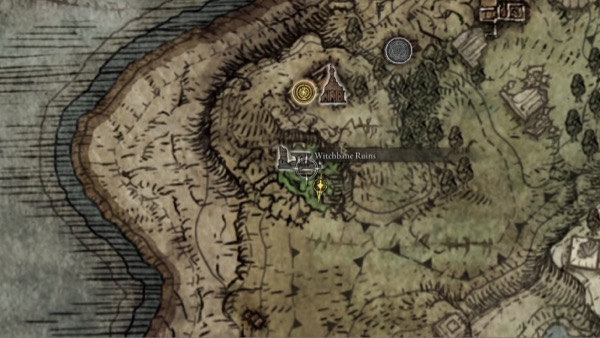 Travel to Witchbane Ruins, where you'll find a shackled Sellen as she gives you her glintstone as she fears someone is coming for her. She'll provide a clue "a star has fallen", which should inform you that you'll need to progress further in the main questline and defeat Starscourge Radhan.
For now, you'll need to find a new body for Sellen, which you can find somewhere in the Three Sisters area. This will require you to complete Caria Manor to access the Three Sisters Tower.
Locate a ruin between Ranni's Rise and Renna's Rise with an illusionary floor. Interacting with the floor will lead you to a basement behind the illusionary wall, with a note that reads "Seluvis' puppet: Do Not Touch".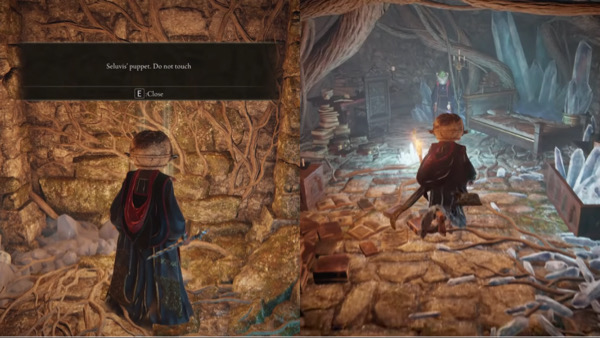 Interact with the wall and access the secret puppet room, where you'll find a puppet that will be Sellen's new body. Gift the puppet Sellen's Primal Glintstone, bringing her back to life where she'll return to the Academy, and you can continue with Ranni and Blaidd's questlines to reach the boss battle with Radhan.
After defeating Radhan, you can speak with Witch-Hunter Jerren outside of a chapel at Redmane castle before going to Waypoint Ruins. You can talk with Jerren, discussing more about Sellen and revealing that she may have possessed another body.
At this point, you can travel to the Raya Lucaria Academy, where you are faced with an interesting decision. Based on your interactions with Sellen and your conversations with Jerren, you will decide the fate of either character.
Should you help or kill Sorceress Sellen in Elden Ring?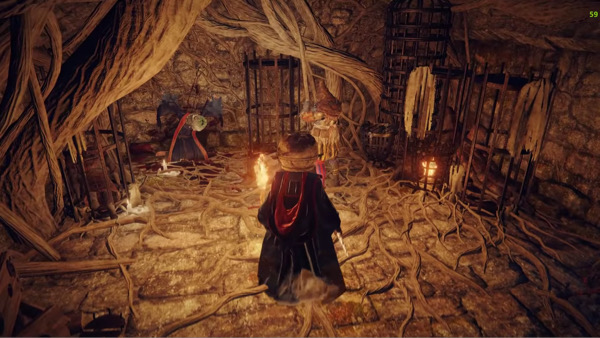 Choosing between saving or killing Sorceress Sellen depends on whether you side with Witch-Hunter Jerren. According to Jerren, Sellen is the most powerful sorceress at the Raya Lucaria Academy as he suspects that Sellen may be alive.
If you choose to side with Sellen, this will trigger a mini-boss battle with Jerren, which you can bring down with Sellen's help. She'll appear in Rennala's place at the Academy, where you can obtain Jerren's armour set, and she'll hand you the Glintstone Kris dagger.
Reset this area, and find her to the right of Rennala, where you can obtain the Witch's Glintstone Crown beside her. This character is significant to high Intelligence/Mind builds as completing her questline gives you access to acquire spells and incantations from her.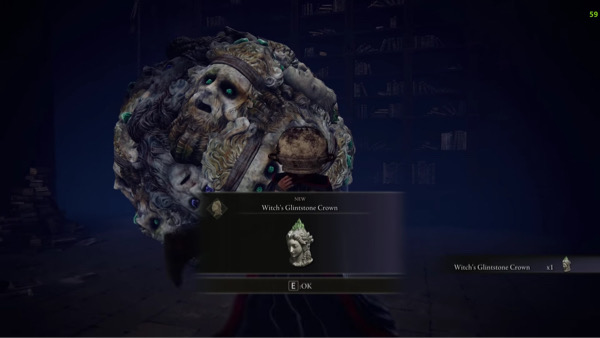 However, if you choose to side with Jerren, this will trigger a boss battle with Sellen. We would advise going with this decision if your build isn't magic-centred.
How to beat Sorceress Sellen in Elden Ring?
Should you opt to side with Witch-Hunter Jerren, a boss battle with Sorceress Sellen will be triggered. Due to her knowledge of using spells and incantations will be tricky for some players to defeat her effectively.
You can avoid her magic attacks by letting Jerren deal with Sellen while you can deal significant damage using the Comet Azur incantation. While you may take minor damage during this battle, however, having an additional Flask of Cerulean Tears will come in handy.
Once she has been defeated, she'll drop the Witch's Glintstone Crown and Sellen's Bell Bearing. You can also get an Ancient Dragon Smithing Stone from Jerren as a reward for helping him defeat Sellen.
We want to thank the YouTube channel Games from Mars for the complete walkthrough on completing Sorceress Sellen's questline in Elden Ring.
If you're interested in more Elden Ring guides, check out our related guides featured below.
Elden Ring - Related guides
Featured image courtesy of YouTube / Games from Mars.