Internet personality and 100 Thieves Senior Intern James "Jhb" also known as Jermaine was left in charge of the worldwide organisation's Twitter account on 3rd August as their Social Media Manager left for "vacation for a week."
"We have a ton of faith in him to succeed, but I'd just settle for him not breaking anything while I'm gone", the org's SMM tweeted out. Well, that aged well, didn't it?
On 5th August and a little over 48 hours since Jermaine took over, 100 Thieves surpassed 1,000,000 followers on their Twitter account to which the 19-year-old decided to commemorate the milestone by changing their Twitter handle for a celebration meme.
All verification chasers know that's a big no-no in the platform and with Jermaine changed it to read @100TJHBs (just like his personal account @Jhbteam) and swapped the profile picture for an edited logo with the same name, he had essentially stripped the 100 Thieves' Twitter of their prized possession on their special day. Talk about being the villain.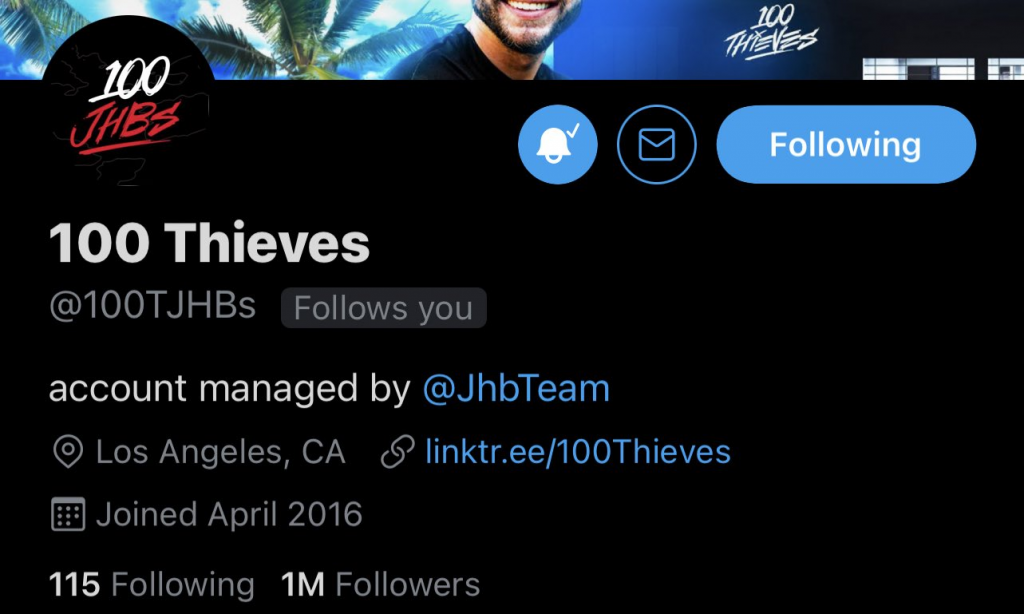 "I CHANGED THE @ FOR THE 100T ACCOUNT FOR A SCREENSHOT AND IT ACCIDENTALLY TOOK THE VERIFICATION BADGE OMGUEFNIUDUIH HELP", tweeted Jermain on his personal account almost immediately after realizing what he had done, not before live-reacting to the fiasco on 100 Thieves' now-unverified Twitter.
"Oh no…" the 100T first tweet read shortly after celebrating 1M followers. Yay. The internet and esports community as a whole reacted to the sitcom-like sequence of events as content creators, pros and fans started to share, repost and meme the incident.
Even Founder, Co-owner and CEO of the 100T organisation Matthew "Nadeshot" Haag took part in the conversation. "What the f*** is going on", the esports behemoth quickly said, then later poked fun at the situation with a meme of his own.
Me explaining to @JhbTeam's mom why we fired her son pic.twitter.com/DInuaiQFu5

— 100T Nadeshot (@Nadeshot) August 6, 2021
"Me explaining to Jermaine's mom why we fired her son", Nadeshot jokingly said.
It is highly speculated the debacle is all a stunt ahead of the account reaching the million-follower milestone and how all moving parts spoke publicly before, during and after the so-called "incident."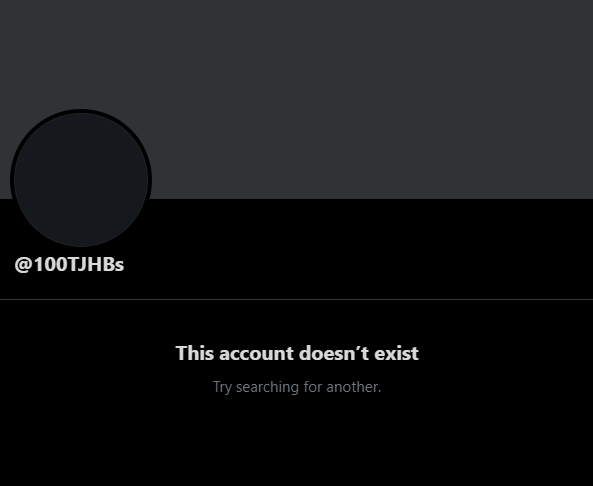 Whether or not losing the Verified badge was intentional, it goes beyond say the impressions, replies, RT's and follows Jermaine has amassed in less than three days won't go unnoticed -- for better or worse.
And, of course, we have another great meme template for things that didn't age well, the internet hall of fame and plenty more gimmick Twitter accounts. Thanks, Thieves.
For more esports content, interviews and stories make sure to check out our designated section here at GINX TV.