Esports and fashion -- high and low -- are increasingly bedfellows. Just this week, we saw the launch of 100 Thieves and Gucci's collaborative clothing project featuring a ,500 luxury backpack. FaZe Clan has previously collaborrated with Champion, and esport organisations as a whole are pushing the envelope everytime they do a new collection.
Content creators too are getting in on the act, Nick "Nickmercs" Kolcheff and Tyler "Ninja" Blevins have went one step further with branded merchandise with Nick collaborating with gaming-centric clothing brand H4X, while Ninja released several items, including a limited-edition sneaker, with Adidas.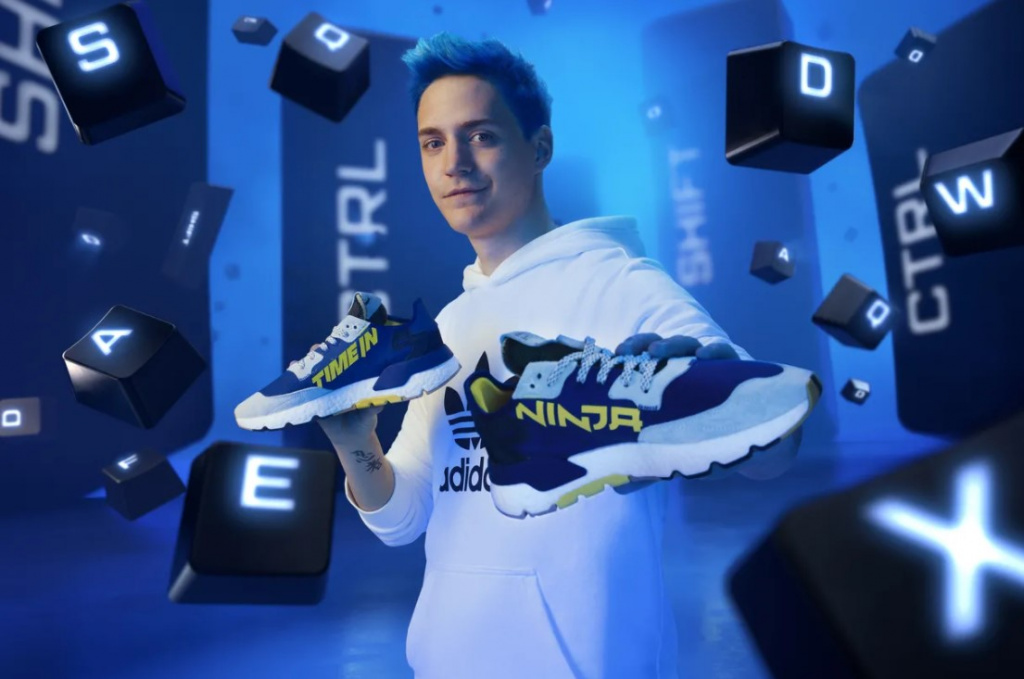 Ninja released a limited-edition sneaker with Adidas. (Picture: Adidas)
Now in an attempt to give these differing and competing interests a place to call home, a Esports Fashion Week is to be held.
The brainchild of the Esports Fashion Group, an organisation that hopes to "showcase the creativity, talent and potential of fashion in esports", the inaugural event will take place on 24th July and be held virtually, it's descried as a pilot with further in-person events planned for later this year.
The first event will feature H4X, We Are Nations, XSET and September Doves, all of who will unveil new apparel collections.
We Are Nations are the largest esportswear production company in the world. (Picture: We Are Nations)
In attendence will be a number of influential figures from fashion and gaming with model & streamer Azalia Lexi, streamer & industry professional Garrett Smith, esports desk host & presenter Lottie Van-Praag and esports desk host & model Barney Banks all on hosting duties.
Ali Rezvan, Founder & President of Esports Fashion Group, said:
"I'm incredibly excited to kick off our pilot Esports Fashion Week with a group of brands who are truly at the forefront of what esports fashion represents. What we have created is truly unique and it's an honour to provide a platform that has the ability to shape the future of this diverse and inspirational industry. This is only the beginning."
Esport Fashion Week schedule / how to watch
Intro Show: 7PM BST 

An introduction to Esports Fashion Week

H4X – Cyber Athletics: 8PM BST 

The latest collection from H4X

We Are Nations: 9PM BST 

A deeper insight into the inner workings of We Are Nations

XSET: 10PM BST 

A look into the formation of XSET from co-founders Wil Eddins and Greg Selkoe

September Doves: 11PM BST 

FREE, the debut collection will be revealed
The event will be broadcast from the Esports Fashion Group's YouTube channel which we have embedded for you below.