Project A, or Project Ares, is an upcoming tactical first-person shooter title currently being developed by Riot Games.
Possible final names for the game include Quantum Core or Valorant, but it has yet to be announced officially.
One of eight projects revealed during Riot's 10th Anniversary event, Project A has had a lot of people talking.
In Riot's own words, it is "a precise tactical shooter with a lethal cast of characters, set on a near-future Earth. In Project A, abilities create unique opportunities for your gunplay to shine."
Retired Counter-Strike player and map designer Salvatore "Volcano" Garozzo has been linked for many years to a possible Riot project and it has now been confirmed that he is involved with Project A.
What is Project A like? What do we know about the gameplay?
CS:GO commentator Henry "HenryG" Greer had high praise for Project A. He described the game as "a round based, 5on5, tactical shooter (most similar to CS:GO as a twitter surface level comparison), with the better (and slightly diluted) elements of class/hero based FPS games."
G2 Esports' Orb described it as like 'CSGO gunplay/movement with Overwatch's abilities added on top' which matches the vision described by Riot when first discussing the title.
Other figures from across esports have also been invited to playtest Project A and all have had positive things to say about the game.
Overall, Project A has taken influence from various titles to create an FPS with added elements and an artstyle that lends itself to the universe of the game.
What abilities will be available in Project A?
Gameplay footage released so far has shown a handful of different abilities that players can use during rounds depending on their character.
Gunplay remains the focus, with abilities as a means of getting an edge over an enemy in certain situations.
(Credit: Riot Games)
One character's ability allows the player to summon five 'throwing knives' and fire them individually at opponents from the air.
Other abilities appear to provide ice walls, revive teammates, smoke barriers and generate a green mass that either sticks, shields or poisons those within it.
Who are the characters you can play as in Project A?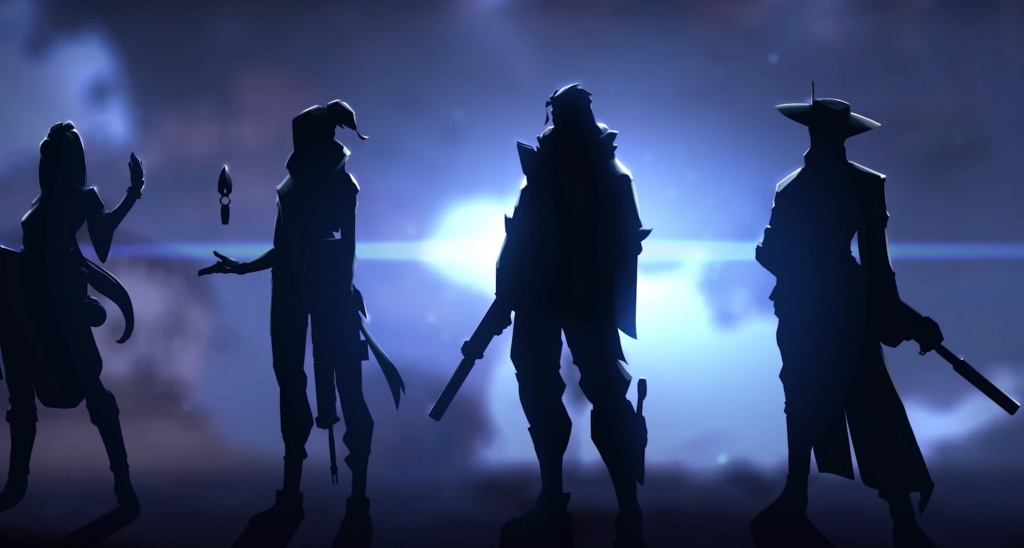 (Credit: Riot Games)
The "lethal cast of characters" has yet to be named or shown in full, but we have seen a few images and teasers.
These will be characters separate from the League of Legends universe that sees its cast of characters in the majority of Riot's other projects for 2020.
When is Project A coming out?
More official news is expected on 2nd March, with the official title and a possible beta being announced by Riot Games to start off the month.
Legends of Runeterra launched its open beta at the end of January while Teamfight Tactics will receive a new set and mobile release in the middle of the month, marking a busy start to 2020 for Riot.
Any cost or price point for Project A has yet to be given, suggesting it might be a free-to-play title like LoL, TFT and CS:GO.
Will Project A become a big title in esports?
With Riot Games being behind the esports juggernaut League of Legends, many are hoping Project A will be a future big esports title.
Previous FPS titles such as Battalion 1944 were expected to make an impact on release but failed to draw sustained competitive interest and lacked the backing that Project A will have.
A lot of interest surrounds Project A and it would not be surprising to see it well-funded to become a competitive esports title for the future.
How can I find out more about Project A?
Discord servers and Twitter accounts for those interested in Project A have been set up by the community while organisation T1 has its own 'competitive hub' that is open to everyone on Discord.
The official Riot Games channels remain the best place to look out for news until announcements and a dedicated Project A account is made.