Cape Town: 8th March 2022
- NODWIN Gaming, one of the world's leading esports companies, has unveiled four new community tournaments in Africa, each featuring a USD 100 prize pool. The supported titles include the mobile games Garena Free Fire and Call of Duty: Mobile and the PC titles League of Legends and PUBG. 
NODWIN Gaming launches four community cups in Africa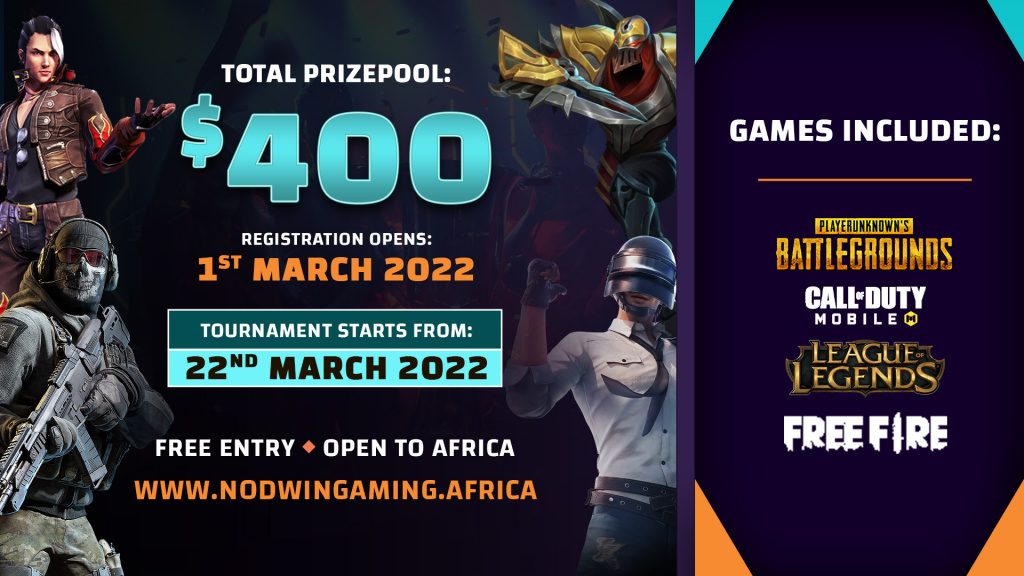 The structure for each tournament is as follows: Garena Free Fire, League of Legends, and PUBG PC will follow a Single Elimination bracket, comprising a Group Stage and Playoff.
Similarly, Call of Duty: Mobile will also feature a Single Elimination bracket format, including best-of-three matches following the same structure of Group Stage and Playoff. In each case, the number of lobbies or rounds hosted will be dependent on the number of registrants. 
NODWIN Gaming's Head of Africa, Nathaneal Slabbert, said: "Over the past two years, we have established a strong foothold in growing the esports scene in Africa, following the tremendous success and retention of our flagship IPs, the Umzansi Esports League, and related IPs. Now, our focus also turns to nurture grassroots talent on the continent."
Slabbert continued, adding: "Our community cups will serve this purpose, enabling us to identify trending titles and cultivate a community-oriented gaming and esports ecosystem. We believe this will empower players and teams in developing communities and further improve NODWIN's reach and brand awareness into Africa." 
The announcement comes after the successful launch of two Apex Legends African Throwdown community cups last year, which collectively attracted enthusiasts from over 50 countries globally.
Inspired by the success of the activations and tremendous community support, NODWIN Gaming was compelled to continue to provide maturing esports communities with a stage to showcase their skills with the whole of Africa. 
NODWIN Gaming's Head of International, Merlin Wiedeking, added: "From the start, our goal was clear: Build sustainable local esports ecosystems from the ground up. Today we are taking one more step down that path by expanding to additional games and offering their communities a way to show off their skills." 
How to register for NODWIN Gaming Africa's Community Tournaments
Registration for each tournament will be free and has begun from 1st March 2022 and will be open until 22nd March 2022 on the NODWIN Gaming Africa website. There is no restriction on players' skill or level, meaning anybody residing in Africa can register, with the exception of countries comprising the Middle East and North Africa (MENA) regions.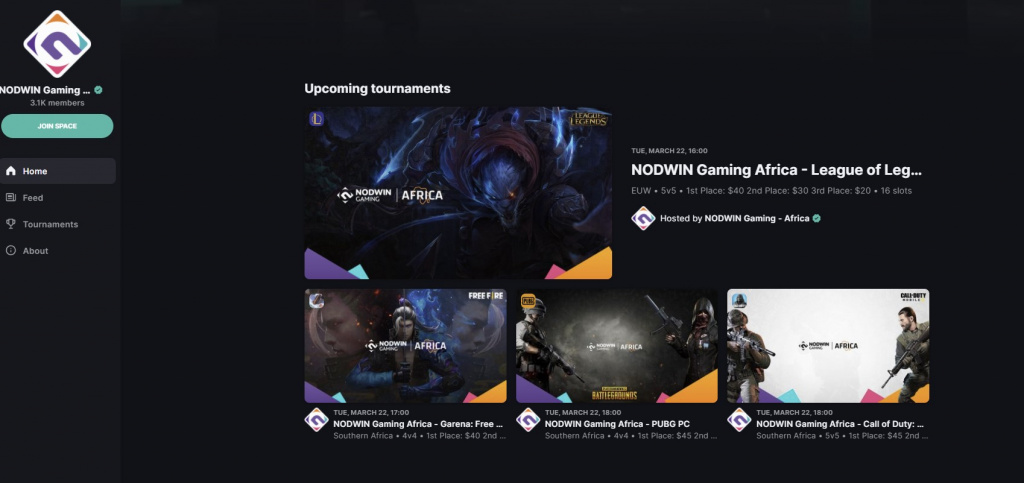 The complete list of permitted countries are as follows: 
Angola
Benin 
Botswana 
Burkina Faso 
Burundi 
Cameroon 
Central African Republic 
Chad 
Comoros 
Congo 
Congo (DRC) 
Côte d'Ivoire 
Djibouti 
Equatorial Guinea 
Eritrea 
Eswatini 
Ethiopia 
Gabon 
The Gambia 
Ghana 
Guinea 
Guinea-Bissau 
Kenya 
Lesotho 
Liberia 
Madagascar 
Malawi 
Mali
Mauritania 
Mauritius 
Mozambique 
Namibia 
Niger 
Nigeria 
Réunion 
Rwanda 
São Tomé & Príncipe 
Senegal 
Seychelles 
South Africa 
Somalia 
Sierra Leone 
South Sudan 
Sudan 
Tanzania 
Togo 
Uganda 
Zambia 
Zimbabwe 
Each community tournament will run over one month and intends to support rising grassroots esports talent in Africa.
How to watch NODWIN Gaming Africa's Community Tournaments
While NODWIN Gaming Africa will not broadcast these matches, they hope to create a more comprehensive outreach to all players. NODWIN will accomplish this by reviewing and expanding upon community tournament title offerings to incentivise further growth in the pan African market.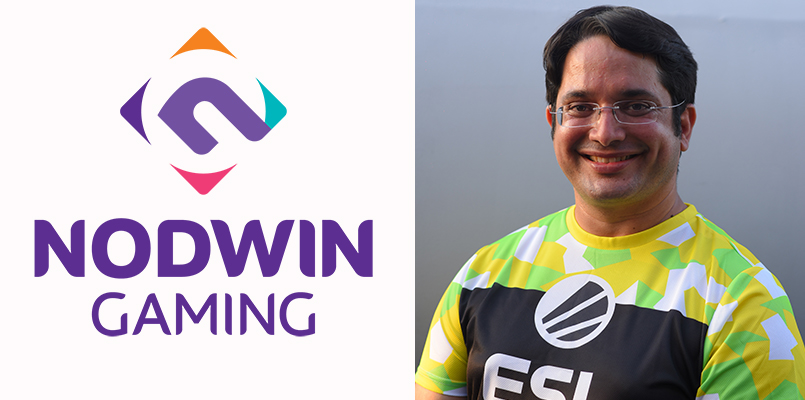 Head on to NODWIN Gaming Africa's official website for more details or follow their socials for regular updates on everything esports. 
About NODWIN Gaming
NODWIN Gaming is one of the world's leading esports companies, which is building a sustainable framework of professional gamers, content creators, organisations and audiences.
NODWIN Gaming works on esports entertainment as the core value offering to Fans, Publishers and brands across its various IPs. NODWIN operates businesses across Media, Influencers, Tournament IPs, Brand Solutions and Merchandising. NODWIN Gaming is part of Nazara Technologies (BSE: NAZARA), the leading India-based diversified gaming and sports media platform.
Press release and featured images supplied by NODWIN Gaming.