On 2nd March 2022, major esports tournament organisers ESL and BLAST decided to
ban teams with "apparent links" to the Russian government
, notably Virtus Pro and Gambit Esports, from competing in its leagues amid the ongoing hostility in Ukraine.
The decision came after Ukrainian Deputy prime minister Mykhailo Fedorov pleaded with game development companies and esports platforms to temporarily rescind business dealings with Russia, noting, "if you support human values, you should live (sic) the Russian market."
In his official statement, Fedorov said, "I appeal to temporarily block all Russian and Belorussian teams and gamers in all international esports events and cancel all international events holding on the territory of Russia and Belarus."
Russian esports team Virtus Pro reacts to ESL ban
In an official response on Twitter, Virtus Pro criticised the move, hinting that ESL and BLAST were bending to "cancel culture," citing "no rational reasons" for the ban.
Addressing ESL Pro League statement on https://t.co/RghpmPyTHr. pic.twitter.com/sfNliB4rGU

— Virtus.pro (@virtuspro) March 4, 2022
Accordingly, the Russian esports organisation said ESL requested them to share legal and financial information, including the country of registration, ownership and partners' details, and whether or not any of their affiliates were subject to international sanctions.
"We replied with a full and comprehensive response, backed up by all the necessary paperwork. That inquiry was a mere formality; our answer didn't mean to have any effect," Virtus Pro said.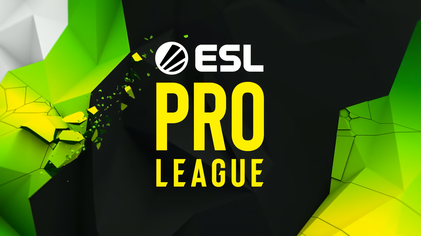 However, despite this, ESL publically announced that the reason for Virtus Pro's disqualification was an "alleged connection to the government and companies that are now subjected to sanctions."
Noteworthy, Virtus Pro acknowledged that ESL offered players an opportunity to compete "under a neutral flag" but refused to speak with the club management, instead preferring to talk directly with the players.
"We are facing a prime example of 'the cancel culture.' However, in this case, there are no ultimatums that are supposed to push us towards certain actions. That's why we won't respond to this aggression with aggression of our own by forbidding our players to lay in this tournament," the statement continued.
Virtus Pro noted that their players had spent countless hours becoming professionals, and they were "not ready to invalidate" their efforts. "Our players will always be 'The Bears'. If they decide to play at the tournament, we will support their decision," the company concluded.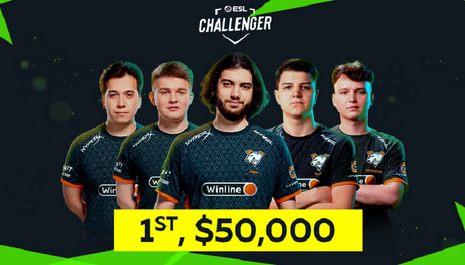 While Virtus Pro disapproves of ESL's decision and claims not to have connections with the Russian government, the facts say otherwise. Noteworthy, Virtus Pro is owned by ESforce Holding, a division of Russian tech firm Mail.ru. At the same time, Gambit is a subsidiary of Russian telecoms group MTS (thanks, CNBC).
Nevertheless, it is reassuring that Virtus Pro are supportive of their players continuing to compete under a neutral flag in the leagues. Unfortunately, Gambit Esports has not issued a public response at writing.
Featured image courtesy of Virtus Pro.