Johannesburg: September 15, 2021 - On the 15th of September 2021, NODWIN Gaming, South Asia's leading esports company, has announced the start of its fourth iteration of the Umzansi Esports League in Africa. This premier esports tournament launches from the 17th of September 2021 with a combined prize pool of US$ 17,500 across FIFA 21 (PlayStation® 4) and PUBG Mobile esports titles. 
NODWIN Gaming launches Umzansi Esports League Season 4
The previous season concluded with the promotion-relegation playoffs, which saw the top-ranking teams from the Inkosi Super Cup compete against the bottom-ranking teams in the Umzansi Esports League. Following several gruelling matches, the top two players in FIFA 21 and the top sixteen teams in PUBG Mobile were promoted to Umzansi Esports League Season 4.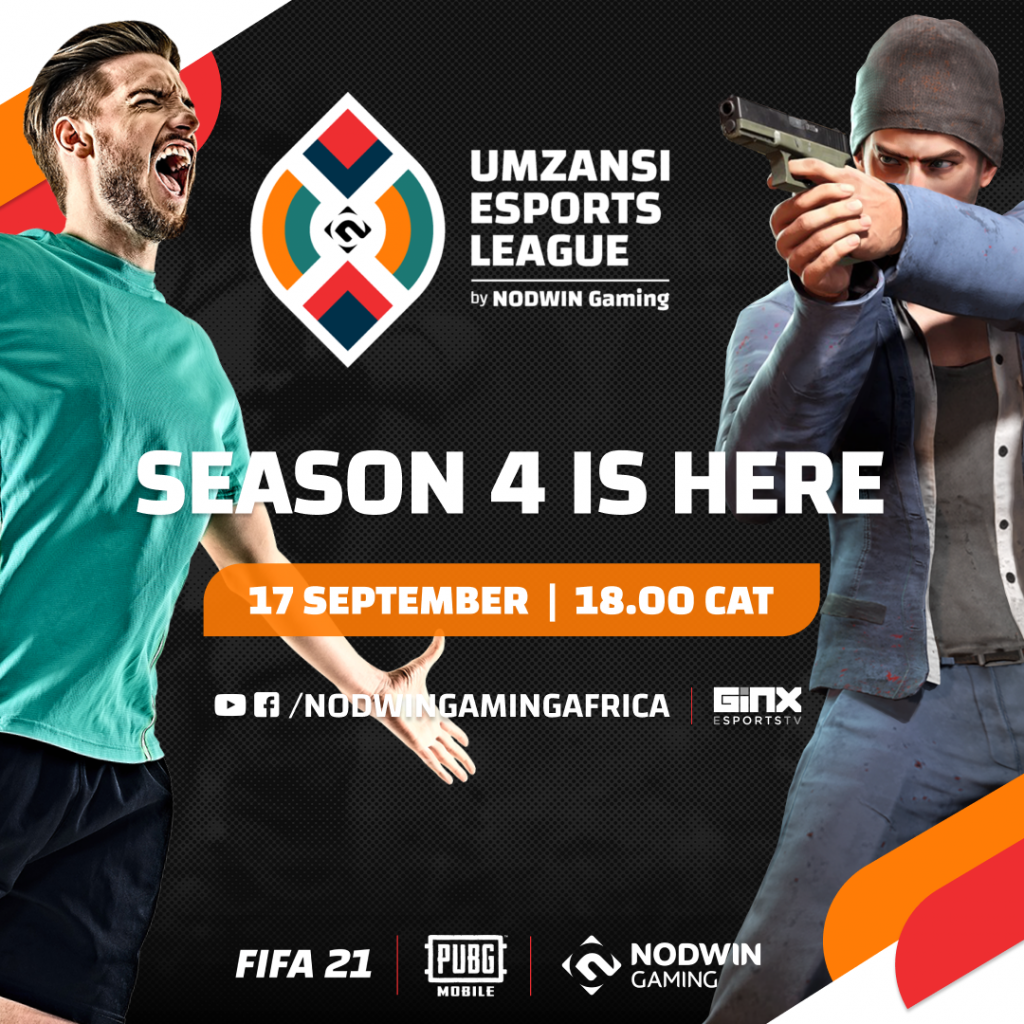 NODWIN Gaming International CEO, Merlin Wiedeking, said: "After three successful seasons, it is time to bring in more excitement for the viewers and more challenges for the players. Umzansi Esports League has set a stage for year-round esports action and engagement and is a platform for players to return and prove their mettle in the game. NODWIN will leave no stones unturned in its efforts to build a sustainable ecosystem in Africa."
How to watch the Umzansi Esports League?
The Umzansi Esports League Season 4 will run over three months and feature some of the top esports athletes in Africa.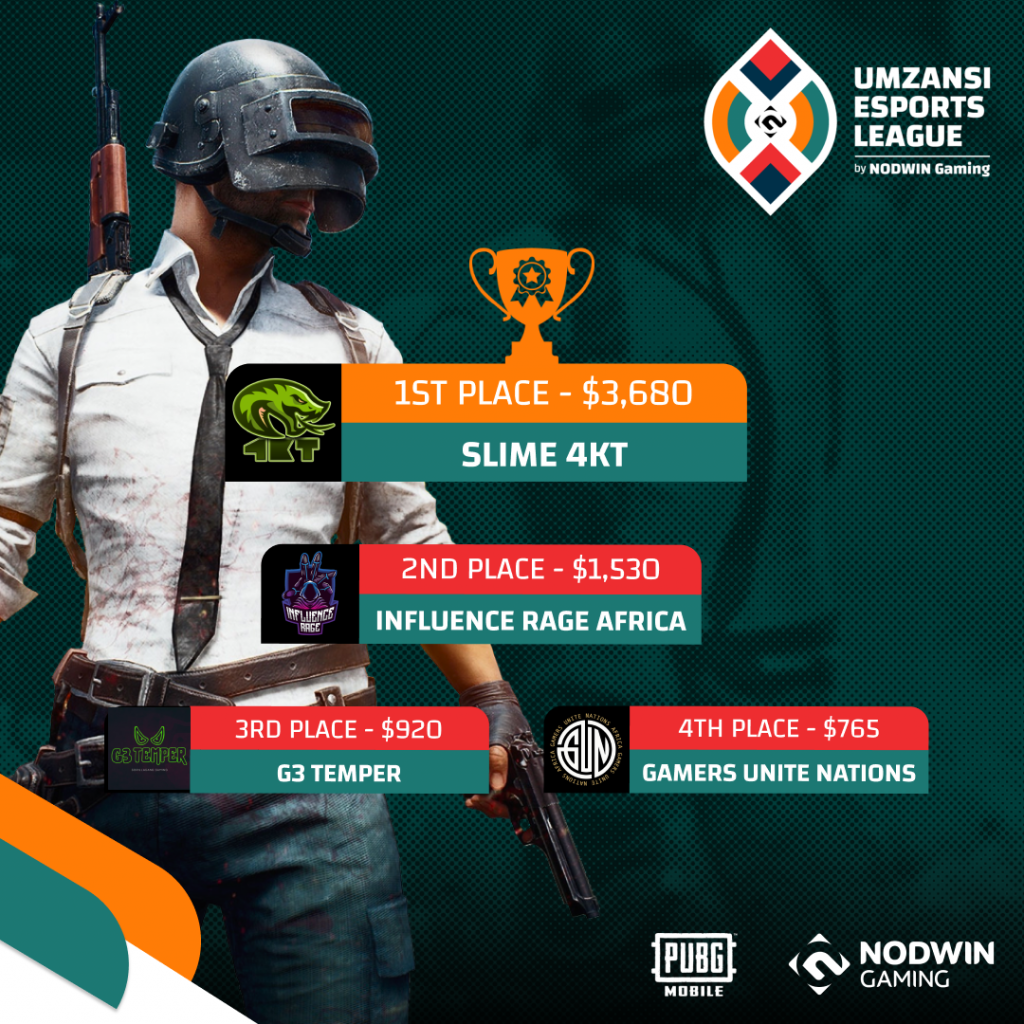 All matches will be streamed from 18:00 (FIFA) and 19:00 (PUBGM) (GMT+2) every Friday to Sunday on the NODWIN Gaming Africa YouTube and Facebook Gaming platforms. Simulcasts of the tournament matches will also be broadcast live on GINX Esports TV (available on DStv channel 127).
You can learn more about NODWIN Gaming Africa and their offerings via the links below.
About NODWIN Gaming
NODWIN Gaming, South Asia's leading esports company, is an independent subsidiary of mobile gaming company Nazara Technologies. Formed in 2014, the India based company has since produced over 10,000 hours of gaming content, has been watched by over 200 million+ viewers and has organized 100+ gaming and esports events.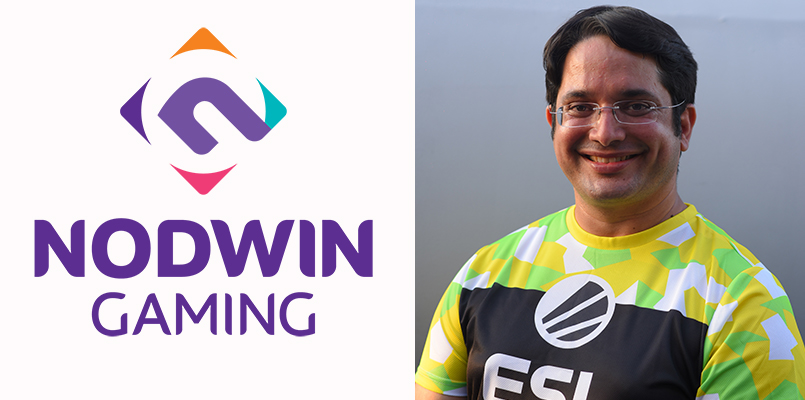 Through its strategic partnerships with global publishers and partners including ESL, Valve, Krafton, Tencent, Riot and Blizzard, NODWIN Gaming has introduced Indians to some of the best global experiences such as DreamHack, ESL One, The India Premiership, The Umzansi League in Africa, PUBG Mobile esports (PMCO, PMPL, PMWL), The Agni and Jazba series, The Unpause influencer network, among others. NODWIN also actively works with media broadcasters on offering Media Rights for its national and global properties for broadcast.
NODWIN Gaming builds and operates its own esports IPs and currently operates in South Asia, the Middle East and Africa.
For more esports content, interviews and stories make sure to check out our designated section here at GINX Esports TV.
Header image via NODWIN Gaming.