After several months in development and a few more in beta, the new rewards program for the North American esports organization, Team Liquid, was officially launched.
The program, called Liquid+, will make it easier for fans of the team and esports to connect more closely, allowing them to obtain exclusive rewards through activities on streaming services and social media.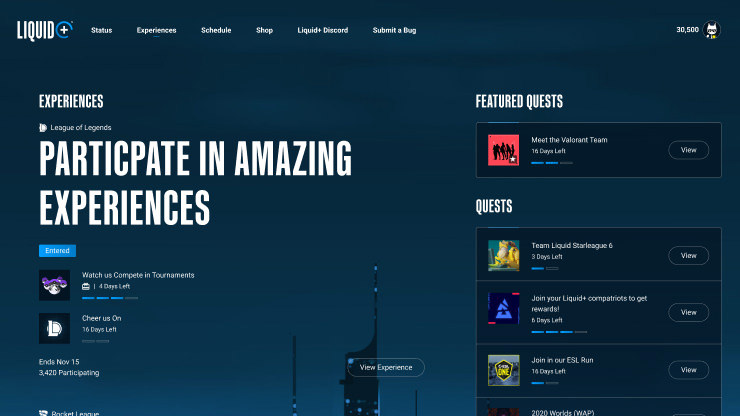 (Image: Team Liquid)
How does Liquid+ work?
By connecting Liquid+ to your Twitch, Twitter, and Discord accounts among others, you'll start earning points by simply interacting with Liquid's official channels, whether from the team itself or members of the staff, and players. 
"It was important for Liquid+ to feel like a space where fans are recognized for all the love they show their favorite teams and players. Your tweets, views and support—it's something that carries players through hard times. Your memes and cheers have made a difference in losing streaks and big wins," the org mentioned in a press release.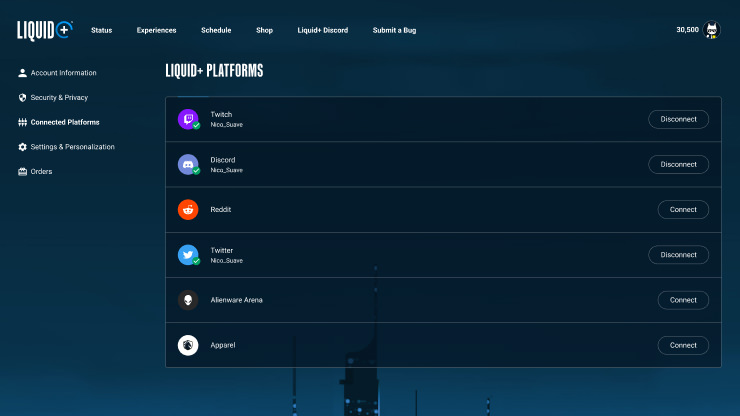 (Image: Team Liquid)
Each tweet, view, cheer, hug or hashtag referring to the team will allow you to get points and level up your Liquid Status, the tier system inside Liquid+. By leveling up, you will unlock more benefits exclusive benefits.
Points can be redeemed for items in the Shop, with rewards ranging from digital content to gifts from the official partners, and those with the highest Liquid Status can even earn a chance to meet some of their favourite players.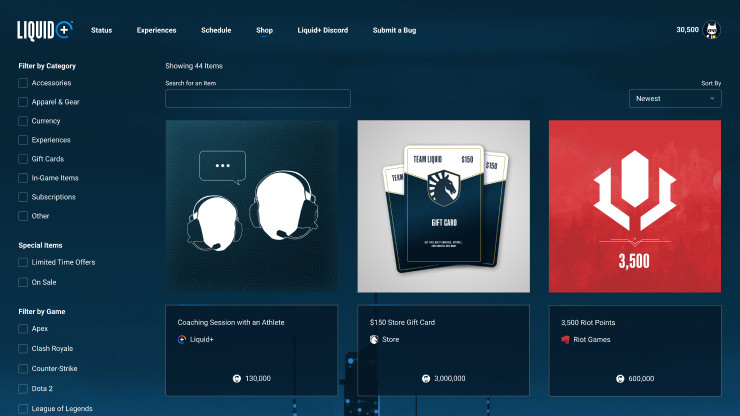 (Image: Team Liquid)
To be part of Liquid+, head to their website, click on any of the 'Sign Up' buttons, and register.
To celebrate the launch of Liquid+, Team Liquid has announced a schedule with special streams through Twitch, allowing you to fulfill part of the platform's missions and earn extra points faster.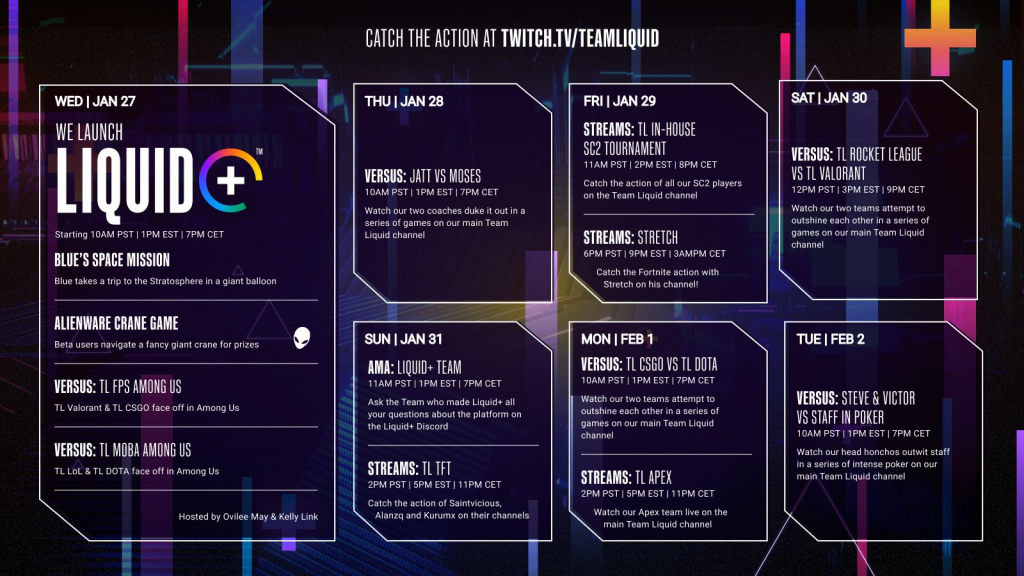 "Because of you we try hard to be the best esports organization in the world—to our players, our staff, our partners and community. And this is our gift to you. We hope you enjoy Liquid+," the team concluded.