Each year during the E3 festival, there's a lot of exciting showcases and conferences with huge announcements, unexpected reveals, celebrity guests, and more.
But for PC gamers, the PC Gaming Show will always hold a special place in their hearts, as it focuses solely on PC gaming titles.
There might not be the biggest announcements on the level of the Xbox E3 Showcase or Nintendo Direct, but there are always some hidden gems and indie masterpieces only PC gamers will appreciate.
No matter if you are a casual or hardcore PC gamer, the PC Gaming Show is always a great pleasure to watch and a chance to potentially discover some next great PC game you will fall in love with. 
So, without further ado, here's everything you need to know about the PC Gaming Show E3 2021.
When is PC Gaming Show E3 2021: Date and time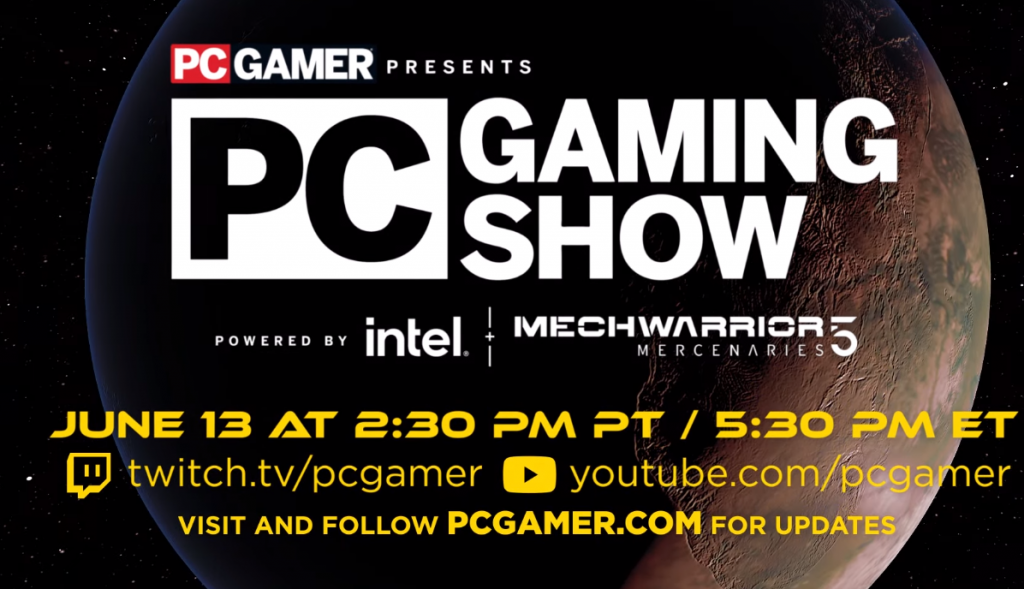 (Picture: PG Gamer)
This year's PC Gaming Show is slated for Sunday, 13th June.
The event is scheduled to start at 2:30 pm PT / 5:30 pm ET / 11:30 pm CET.
It will be a rather long event, and it will last approximately 90 minutes, so be sure to grab a drink and some snacks before it starts.
Where to watch PC Gaming Show E3 2021: Stream
The PC Gaming Show will be broadcasted live on the official PC Gamer channels.
You will be able to watch it on PC Gamer's Twitch and YouTube channels, but also on the official E3 channels:
But that's not all, as the event will also be broadcasted on other platforms, like Steam, TikTok, VENN, Reddit, Entertainment Weekly, and international partners such as WEBEDIA, Wechat, Bilibili, and AfreecaTV.
What games and trailers will be shown during PC Gaming Show E3 2021?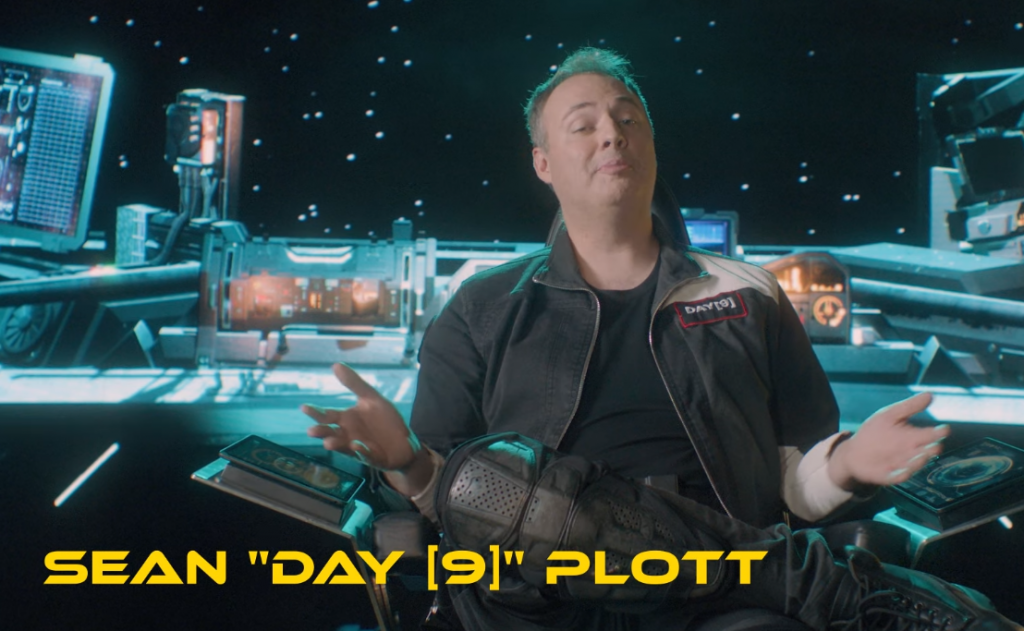 Day9 will host the show from his spacecraft! (Picture: PG Gamer)
PC Gamer has revealed that a total of 39 new videos, game announcements, and interviews will be featured at the event.
There will be a few surprises, but here's the partial lineup of the event, as revealed by PC Gamer.
Naraka Bladepoint - Exclusive content, beta and launch information
Dying Light 2 Stay Human -The first in-depth look at its main character Aiden and his internal motivation, and more about the Dying Light 2 Stay Human universe
The first reveal of a new game from Kasedo Games & Bulwark Studios
Big news for the Orcs Must Die! franchise
New Blood Interactive - new content reveal
Hello Neighbor 2 new gameplay, new modes revealed for Rawmen, and a world premiere of a new title from tinyBuild
A new announcement from Pixelated Milk
A reveal of the next game from Shiro Games
Humankind - SEGA and Amplitude Studios will have a major announcement and reveal for the highly anticipated strategy game.
Chernobylite - exclusive content from All In! Games 
An announcement for EVE Online
A new Chivalry 2 announcement from Torn Banner Studios
Vampire: The Masquerade - Swansong will get a brand new trailer.
An exclusive offer from GeForce NOW, NVIDIA's cloud gaming service
Other unrevealed games
Valve's message regarding Steam Next Fest
This is just a glimpse of what we can expect to see on the PC Gaming Show, as some other publishers will also share their news about new content, including Frontier & Frontier Foundry, Fellow Traveller, Tripwire Interactive, Humble Games, Ishtar Games, and Alawar Games.
And there you have it, that's about everything you need to know about the event! And with legendary Sean "Day[9]" Plott as the show's host, it is guaranteed that this will be an event worth watching, so mark your calendar and enjoy!