Oliver Hindle (A.K.A Oliver Age 24) is a YouTube star, game developer, and current Senior Community Manager for Fall Guys' developer Mediatonic. If you've ever seen the Fall Guys Twitter account, you'll know his trademark humour.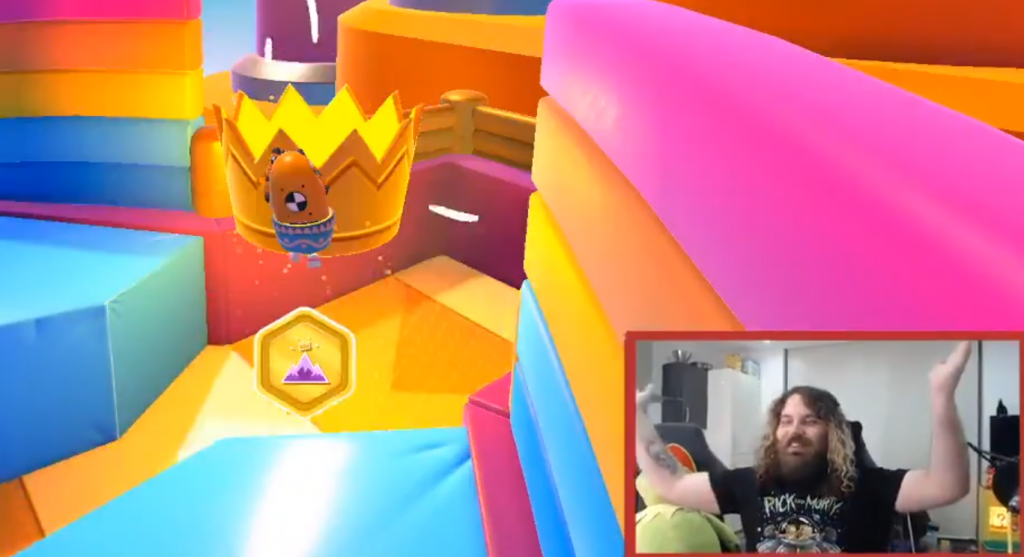 (Picture: Oliver Hindle)
Whether he's creating memes about deleting the Yellow Team or mocking TimTheTatman for his shocking Fall Guys performance, there's no question that this Community Manager has helped make the game what it is today.
Yesss, I did it on my first attempt 👑

Very short stream 👌 pic.twitter.com/UqUkvvsleo

— Oliver Age 24 | Fall Guys Community Manager 👌 (@OliverAge24) September 8, 2020
But despite Oliver Hindle being able to create viral hashtags such as #TheFallenOne, it seems that the one thing the Community Manager has failed to do is grab a win in Fall Guys. Until now, that is. 
Taking a well-deserved break from work, Hindle left the sentient A.I. BeanBot in charge of the Fall Guys Twitter account. 
Hello, humans.

It is me, BeanBot.

I have consumed this account while HumanAdmin is on Holiday.

I have many tweets that contain a high level of spice.

~ BeanBot

— Fall Guys | BeanBot Activated 🤖 (@FallGuysGame) September 4, 2020
Why did you create me, if all I know is beans?

~ BeanBot

— Fall Guys | BeanBot Activated 🤖 (@FallGuysGame) September 9, 2020
Despite taking a break from the workplace, it seems that there's never enough Fall Guys to be hard, however, and the Community Manager soon found himself streaming the wacky Battle Royale.
Confessing to his followers that since the game released, he had yet to grab his first crown, Hindle managed to capture his first win live on Twitch.
Now with approximately 50 hours played since Fall Guys released last month, Oliver Hindle can rest easy, knowing that he has finally achieved his win. With a celebratory dab, the Community Manager pokes fun at TimTheTatman one last time, exclaiming "Ah, I'm not Tim anymore!"
We'd imagine that having zero crowns has been a constant source of disappointment for many fans, especially those who work at Mediatonic, and we hope Oliver's holiday is much more relaxed now that he's officially a winner.