Fall Guys is one of those games that seems equal parts luck and skill, so even the best gamers can lose to the average player. It's what keeps the game fresh, balanced, and just a little unfair - in a good way. Unfortunately, when you're a streamer broadcasting the game to your passionate fanbase, they're going to start to notice when you're still yet to bag your first win.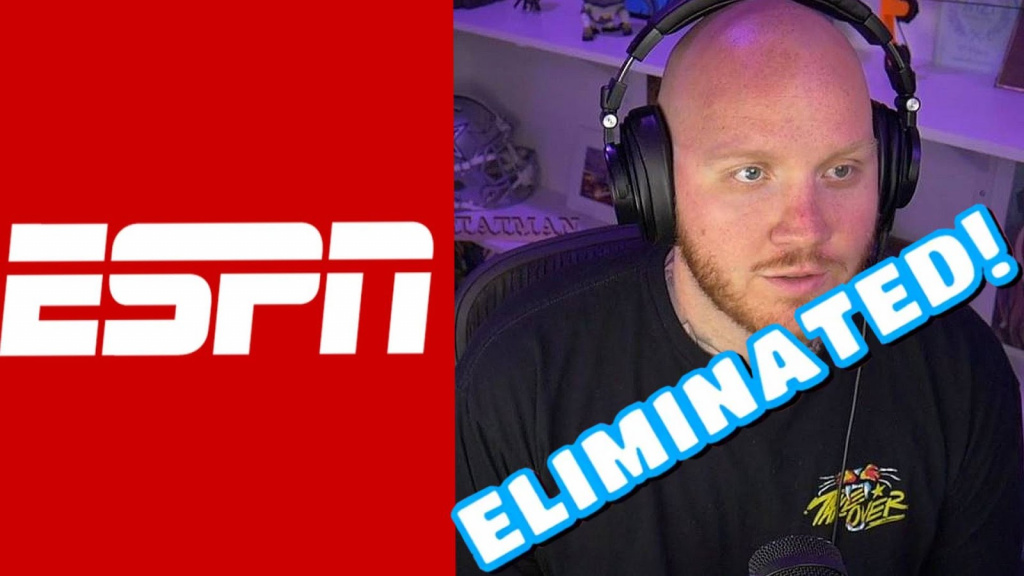 ESPN has joined the pile-on regarding Timthetatman's Fall Guys performance. (Picture: ESPN / Timthetatman)
In the case of TimTheTatman, Fall Guys fans have been poking fun at the streamer for still being at zero wins for the last few days. It's gotten to the point where the game's official Twitter account began to roast him on his performance. Now, even ESPN has gotten in on the action, with a live report of the streamers wins (0) available on its website.
In the clip above, TimTheTatman reacts to an article from the site which reads:
Days playing Fall Guys: 7
Number of wins for TimTheTatman: 0
"Okay, it hasn't been 7 days! Guys… I played Friday," TimTheTatman protested to his audience as he reads out the article. "I haven't been playing for 7 days, dude!"
It seems that the Twitch user knows about his poor performance in the game better than anyone, judging by a series of tweets on his Twitter feed. In one message to his fans, Tim claims that he will quit playing Fall Guys if he's unable to secure the crown in the next week. It has currently been 3 days since that tweet went live.
Fall guys is the hardest game I've ever played in my life

— timthetatman (@timthetatman) August 19, 2020
In another post from earlier today, TimTheTatman claims that Fall Guys is the hardest game he's ever played. This quite possibly might be the truth, seeing as the user is still yet to get his hands on a win. And with exclusive costumes such as Team Fortress 2's Scout only being purchasable using crowns, Tim will have to stick to the standard cosmetics for now.