Simply making it all the way to the final round of Fall Guys' wacky take on the battle royale genre isn't enough to secure the crown. One player knows that more than most, as Reddit user "robb0216" shared their traumatic experience on Hex-A-Gone.
As though the Fall Guys' competitor was attempting to speedrun the fastest and most unfortunate elimination possible, the poor jelly bean plummets through several layers right from the beginning, falling straight onto the final platform. Sadly, there was no recovering from such a fall, and the player dropped right into the slime below, eliminating themselves from the competition.
It's an unfortunate way to go out, especially after having made it so far in the game, and the player will likely be kicking themselves for making such a poor first dive. Of course, in the heat of competition, with tiles dropping all around you, it becomes much harder to keep a clear head.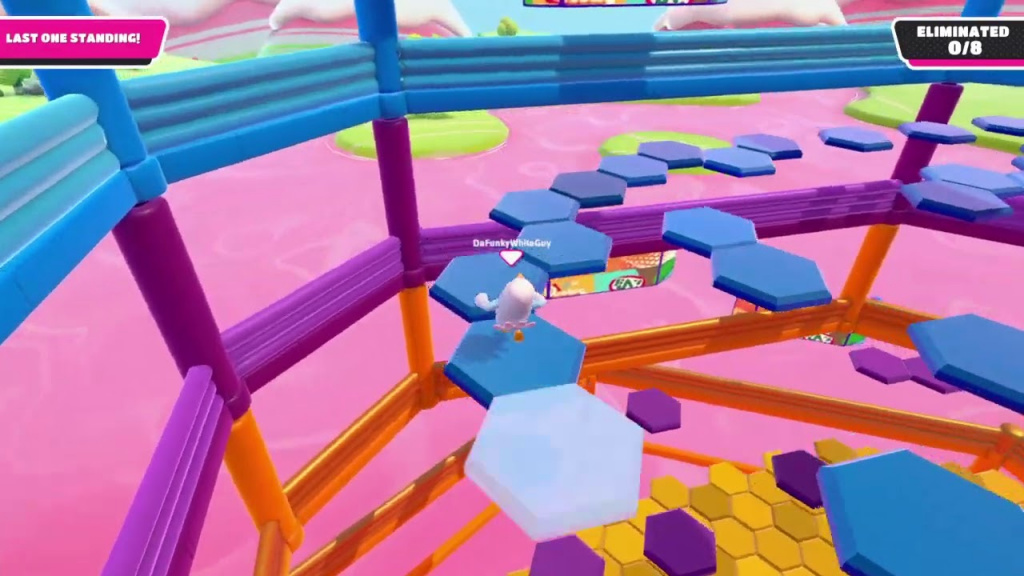 (Picture: Mediatonic)
Interestingly, this fall was only made possible because one other player had already dropped through every level bar the final one. It looks as though the reason they did this was to attempt the famous Hex-A-Gone strategy that aims to remove most of the bottom layer and allow players to fall straight to their death upon arriving at the final section.
Now that this strategy is so well known to the game's player base, it's actually worth playing the game as slowly as possible again, in an effort to counter these players. We go over the best strategy, with tips and tricks of how to win, in our Hex-A-Gone guide.
Fall Guys is available now on PlayStation 4 and PC. PlayStation Plus members can download it for free this month.