FIFA 21 is running another exciting promotion as the
FUTTIES
event has delivered loads of content so far.
Bringing back some of the best cards from the FUT 21 cycle, it's a great way for EA Sports to cap off the Ultimate Team season.
There are also fan vote player picks with the winning cards being released in both SBC and Objectives formats. The latest pair of SBCs are now available for completion as a pair of Everton men are the Dynamic Duo winners.
The first is a 93 OVR Bernard LM FUTTIES card, the Brazilian is a workhorse for Everton always full of energy and attacking intuition. Here are the cheapest solutions, rewards, and stats for the Everton wide man.
Bernard FUTTIES SBC - stats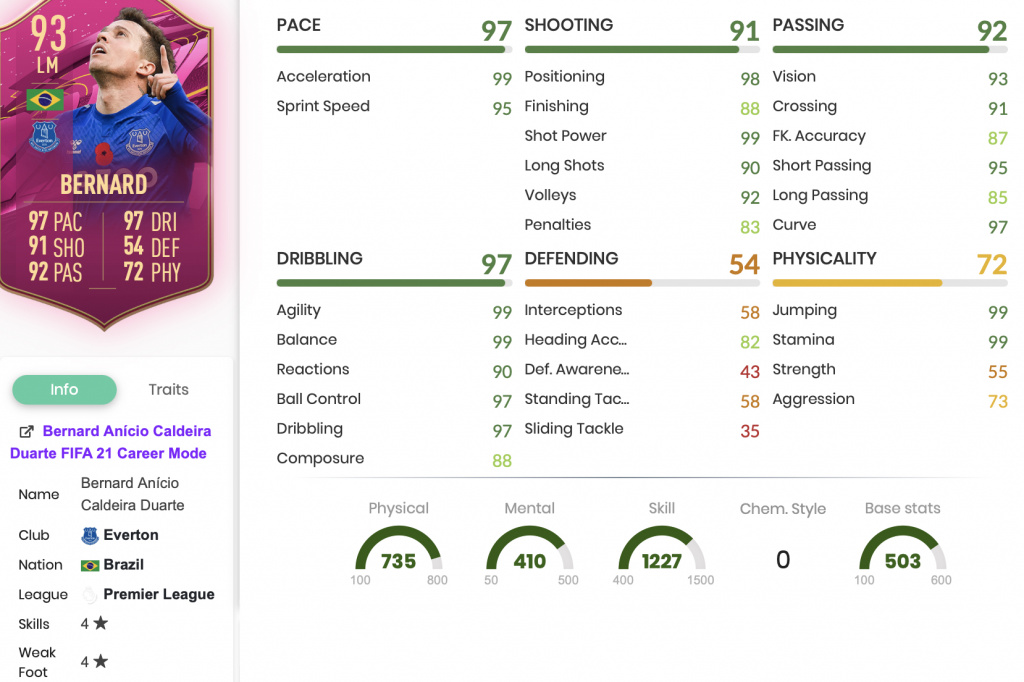 (Picture: FUTBIN)
FIFA 21 Bernard FUTTIES SBC - cheapest solutions
The Bernard FUTTIES SBC is very simple as it only requires gamers to submit one squad to complete. In total, this SBC should cost you between 101-112k FUT coins, depending on the platform.
Note: All prices are courtesy of FUTBIN and are subject to change.
Bernard FUTTIES SBC
# of players from the Premier League: Min. 1
In-Form + TOTS Players: Min. 1
Squad Rating: Min. 85
Team Chemistry: Min. 60
# of players in the Squad: 11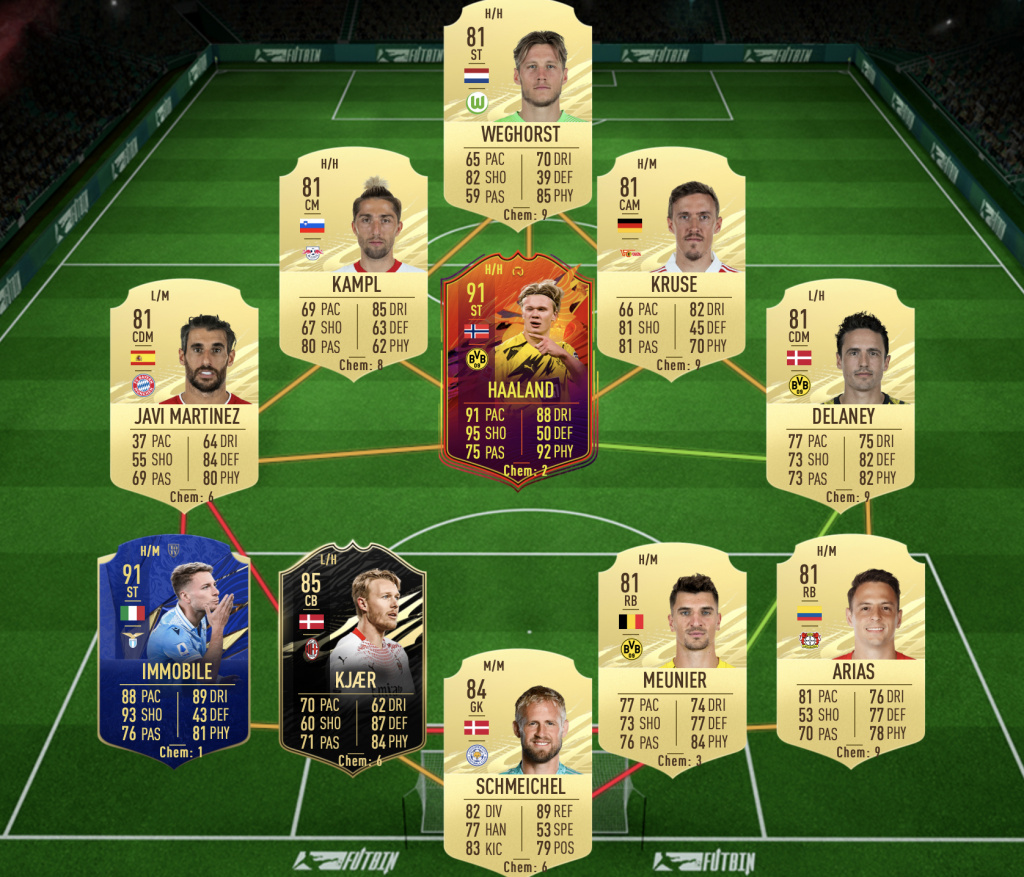 (Picture: FUTBIN)
We'll be covering the entire FUTTIES promotion on our FIFA 21 page so make sure to check back throughout the week. And stay tuned for the FIFA 22 release just around the corner.