Seeing that FIFA 21 will soon be made available for Xbox Game Pass members, it's likely we'll see many gamers starting up an Ultimate Team squad. The initial stages of Ultimate Team can be challenging when raising funds, but spending your coins wisely can help you get up and running quickly.
It's all about building out a competent squad to suit your playstyle. Formations, chemistry, and tactics give you the ability to completely customize your side and suit any style of play.
Here are the cheapest 90-rated players available at each position. All price ranges are courtesy of FUTBIN and are subject to change, depending on the platform.
If these 90-rated players are too rich for your tastes, why not check out our cheapest 85-rated ballers?
Cheapest 90-rated players for FUT
We have chosen six players for six key positions from goalkeeper to striker.
GK: Keylor Navas - PSG - Cost: 64-80k FUT coins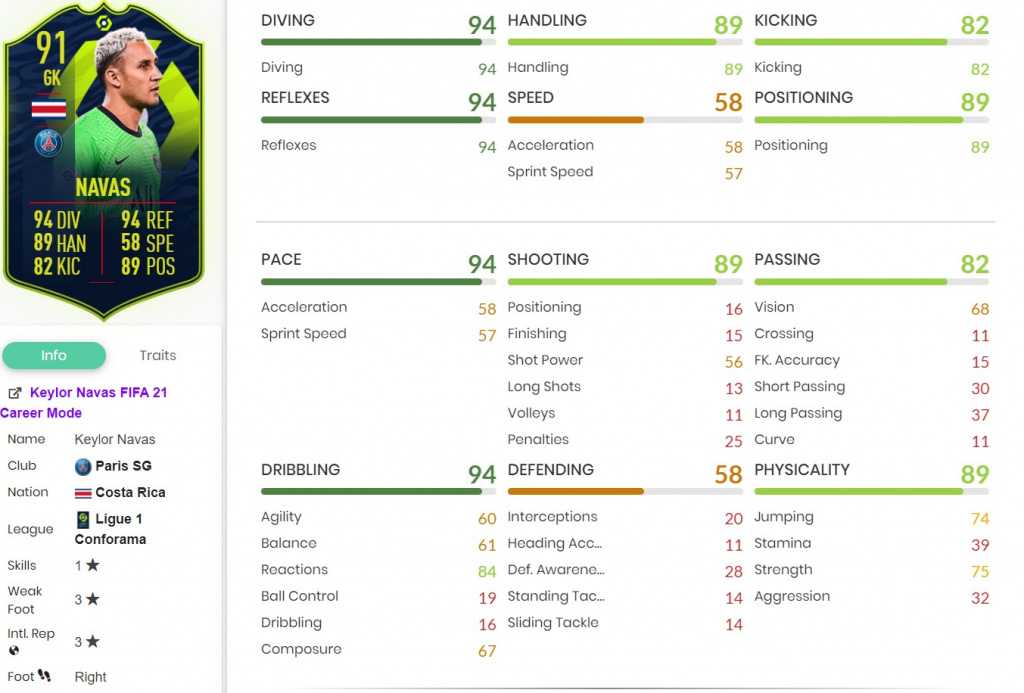 (Picture: FUTBIN)
This Ligue 1 Player of the Month Keylor Navas, is 91-rated and sub 100k coins. The Costa Rican has been in top form all season, helping his team reach the semifinals of the Champions League and within touching distance of another Ligue 1 title. 
Known for his cat-like reflexes and command of his area, Keylor Navas is a top-quality keeper at a bargain price.
RB: Jesús Navas - Sevilla - Cost: 150-179k FUT coins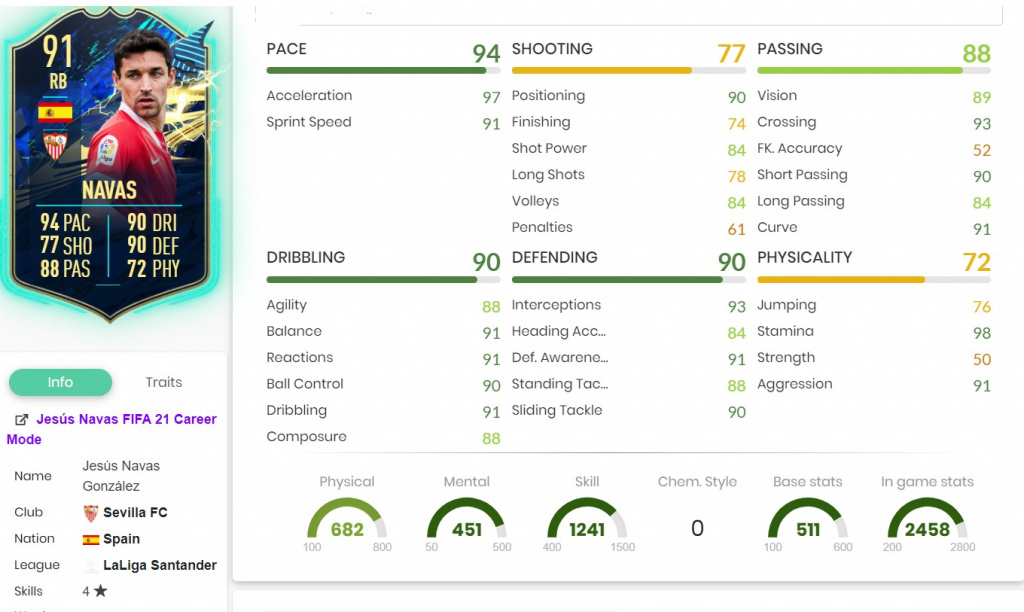 (Picture: FUTBIN)
Once a terrifyingly quick right-winger for Man City, Jesús Navas is now a terrifyingly quick right-back for high flying Sevilla.
His performances have been so good that he was honoured with a Team of the Season card and it is this card that can be picked up at a bargain price. 91-rated, with 97 Acceleration and 91 Sprint Speed, coupled with defending stats all, bar a few, in the low 90s and you have one of the best attacking right-backs in the game.
CB: Marcelo - Lyon - Cost: 50-70k FUT coins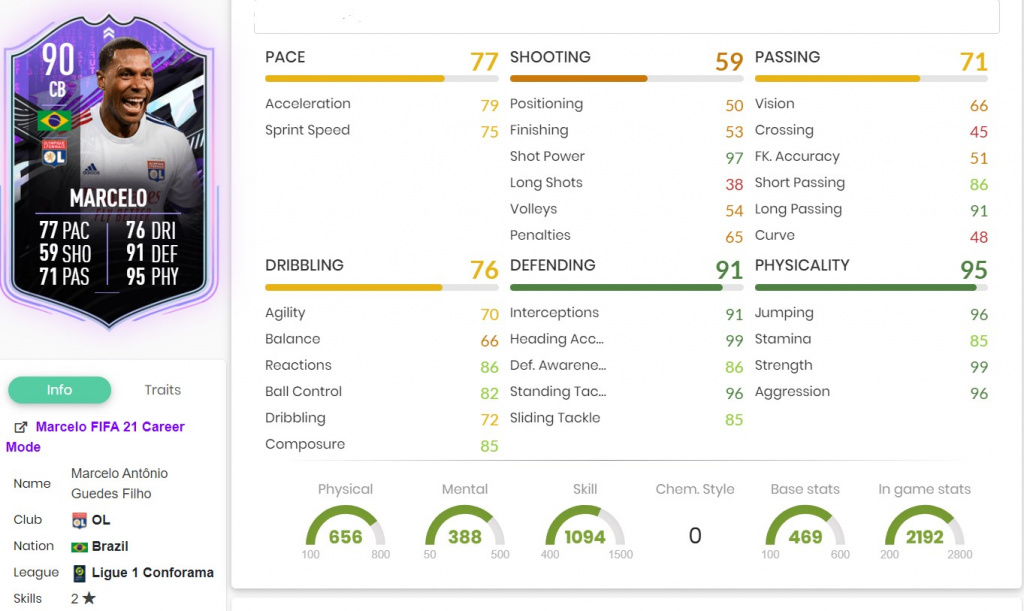 (Picture: FUTBIN)
The 'What If' promo threw up a number of weird and wonderful cards, no more so than Lyon's Brazilian centre-back Marcelo, who while never a bad player, lacked in some key departments when it came to the FIFA meta, namely his lack of pace.
His What If card imagined him as a relative speedster though, and the +33 he got to his Pace stats (among others), saw him become a 90-rated centre-back.
At 50-70k FUT coins there none cheaper in the game, and if you run a Ligue 1 squad he is an absolute bargain.
CM: Casemiro - Real Madrid - Cost: 57-70k FUT coins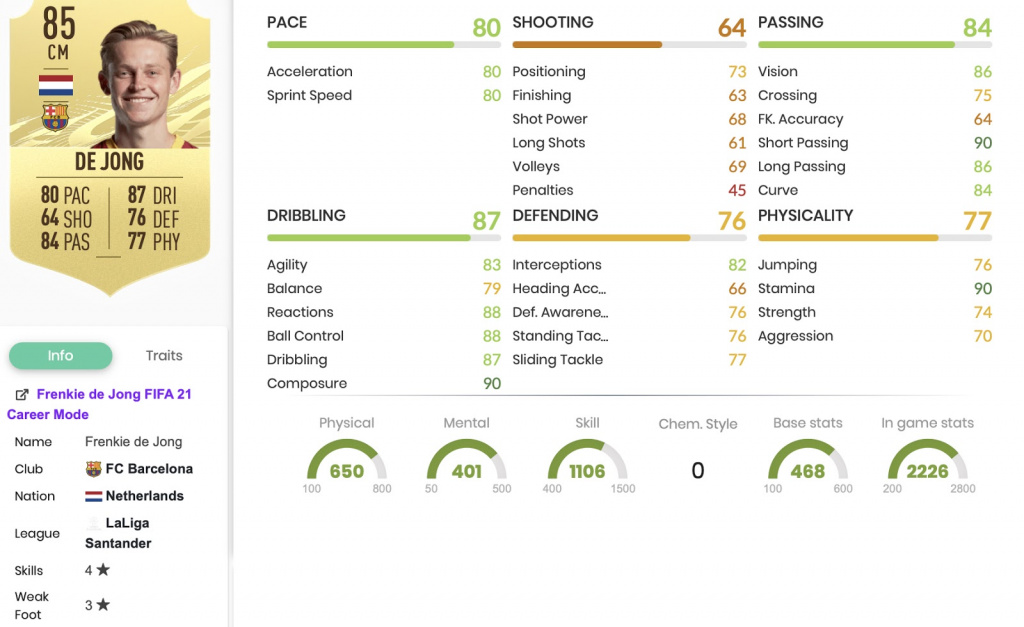 (Picture: FUTBIN)
The young Netherlands international made his name coming through the ranks as a prodigy at Ajax. He's since moved on a mega-transfer to Barcelona to be the heart of their midfield for future generations. This card is very impressive carrying an 80 Pace rating, 84 Passing, 87 Dribbling, and 4* Skill Moves. The Shooting rating is only 64, so add a chemistry style card to bring that up and make De Jong a real goal-scoring threat.
LW: Sadio Mané  - Liverpool - Price: 49-70k FUT coins
(Picture: FUTBIN)
A relative bargain now owing in part to the various improved versions you can now pick of the Liverpool star. That isn't to say that Sadio Mané's 90-rated base card is a slouch, unbelievably quick across the ground, insane dribbling stats, a great shot, great passing. 
There is very little Mané can't do and at around 60k FUT coins, you can't go wrong.
ST: Mauro Icardi - PSG - Cost: 44-56k FUT Coins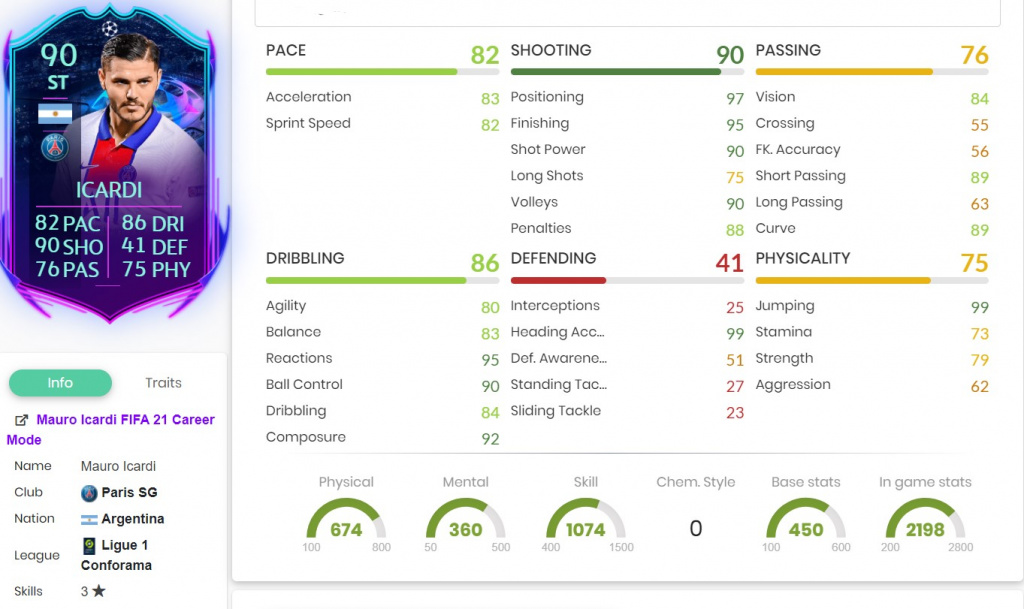 (Picture: FUTBIN)
Mauro Icardi's Road to the Final card is an absolute beast and for approx. 50k he can be yours. 
He has everything you'd want in a striker, fantastic shooting at both short and long-range, great physical stats, pace to burn, and tidy with the ball at his feet.
His passing isn't too shabby either, especially his short passing with 84 vision and 89 short passing helping him lay on the goals as well as score them.