It's been a few years since we've seen a major international football competition, but with the Summer here we're finally set to play the Euro 2020 tournament. FIFA 21 is ready to celebrate the occasion as the Festival of FUTball promotion is slated to return to Ultimate Team.
The last time we saw Festival of FUTball was for the World Cup in 2018, and it featured loads of new content including: "Path to Glory" and "Classic International Heroes" boosted cards, special themed SBC's, and themed FUT packs.
Euro 2020 will host some of the top talents in world football as international powerhouses France, Belgium, England, and Italy will roll out some impressive lineups when the games get underway. For now, EA Sports teased the promotion on the loading screen with a countdown to the event.
(Picture: EA Sports)
Festival of Futball start date
FIFA 21 Festival of FUTball is set to begin on Friday, 11th June at 6 pm GMT. 
The first batch of cards has now been released, containing Phil Foden, Antione Griezmann, and Marco Verratti.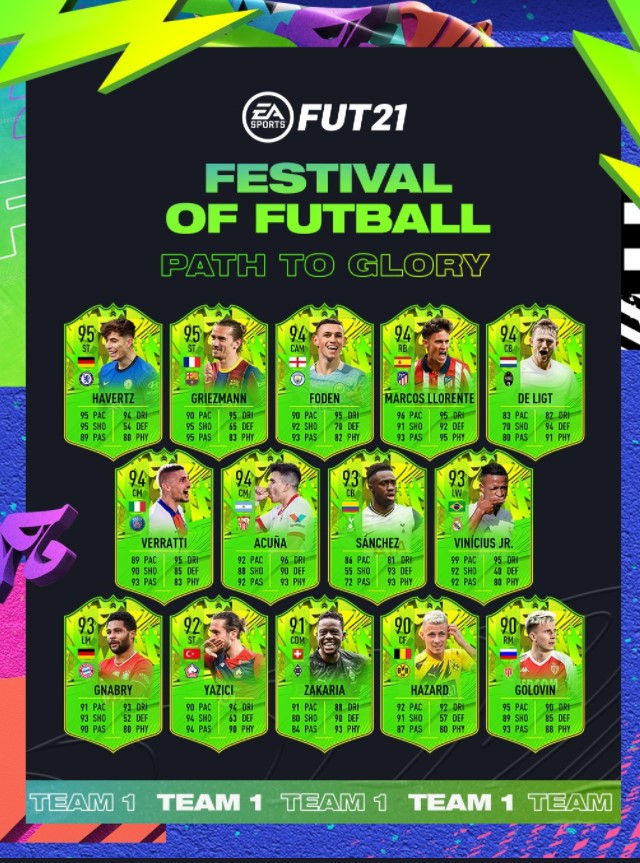 (Picture: EA Sports)
How the FOF Path to Glory items work
Festival of FUTball cards have the potential to upgrade as the tournament progresses, based on the performance of the real-world teams.
The upgrade format will be:
3 Wins = +2 OVR Upgrade
4 Wins = +1 OVR Upgrade
5 Wins = +1 OVR Upgrade
6 Wins = 5*/5* Weak Foot/Skill Moves Upgrades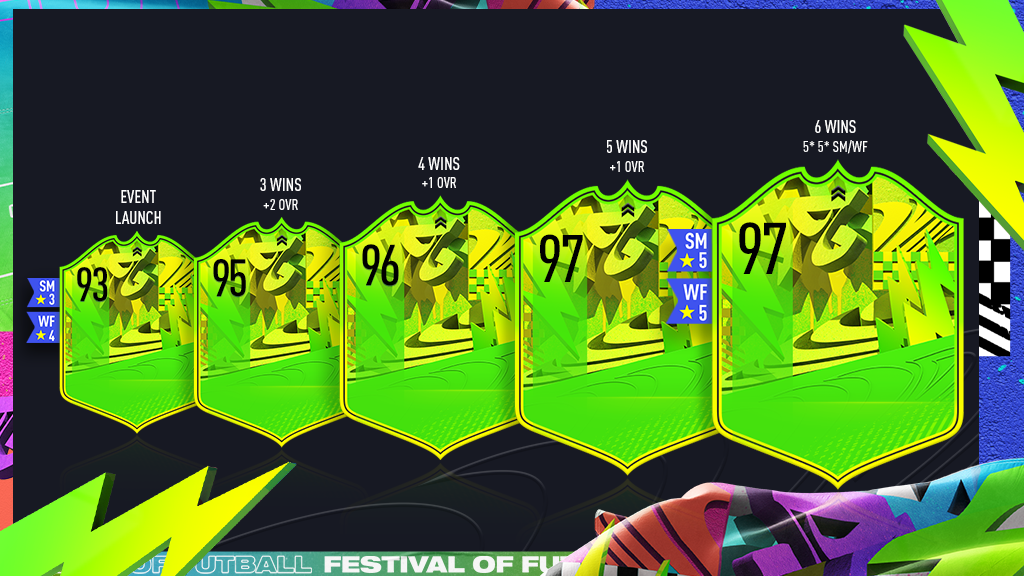 (Picture: EA Sports)
Festival of Futball official card design
The reactions seem to be mixed so far, but there's no doubt it's exciting to see another major promotion included after the Team of the Season.
Make sure to keep our FIFA 21 tab at your ready as the Festival of FUTball approaches, we'll be sure to keep you in the loop on all the latest breaking developments.